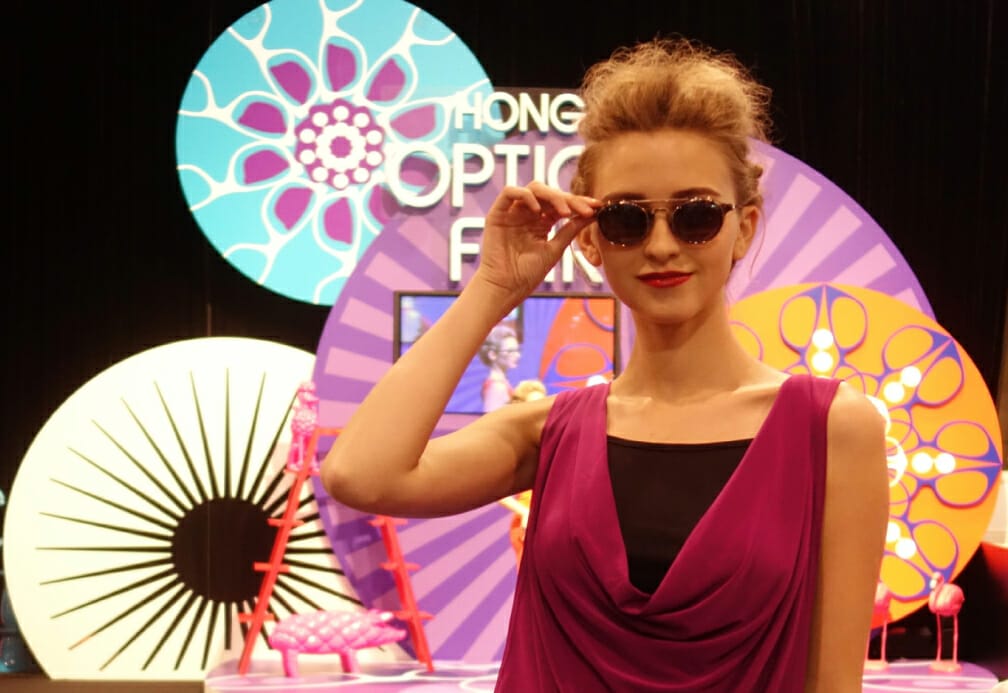 Hong Kong is widely known as the 'shop window for emerging markets' – the city where established brands and new designers alike showcase their collections before taking on the rest of the Asia.
Exports from this city are enormous – Hong Kong is now the world's third largest exporter of eyewear, just behind Italy and the Chinese mainland with exports of spectacles and frames in the first ten months of last year reaching US$15.6 million.
Sales to South Korea alone posted 94 per cent growth year-on-year in January to September 2013. With a market share of 7.9 per cent, South Korea is now the city's fourth-largest eyewear export market. Meanwhile, exports to ASEAN, the fifth-largest market, grew by 15 per cent during the same period. "We can see increasing growth in exports in those emerging markets," said Grace Tai, President of Hong Kong Manufacturers Association. "The rising middle class in emerging markets should continue to expand, presenting greater opportunities for Hong Kong (exporters of) well-designed, attractively priced eyewear products."
Unlimited Potential
The opportunities are also there for international companies like Australia's own AM Eyewear, which uses Hong Kong and its free port status to export eyewear to distributors and agents around the world.
AM's International Sales Manager Steven Edson said Hong Kong has lower costs compared to warehousing in Australia. "It also gives us access to a larger distributor base – Hong Kong services a lot of our Southeast Asian markets, a key region for us. Since teaming up with a Hong Kong distribution partner, the company has sold into high-end stores including Harvey Nichols, Lane Crawford, Hypebeast, Coterie, Visual Culture, Red Dot Optics and Puyi Optical in Hong.
This year the HKTDC Hong Kong Optical Fair takes place from 5–7 November.