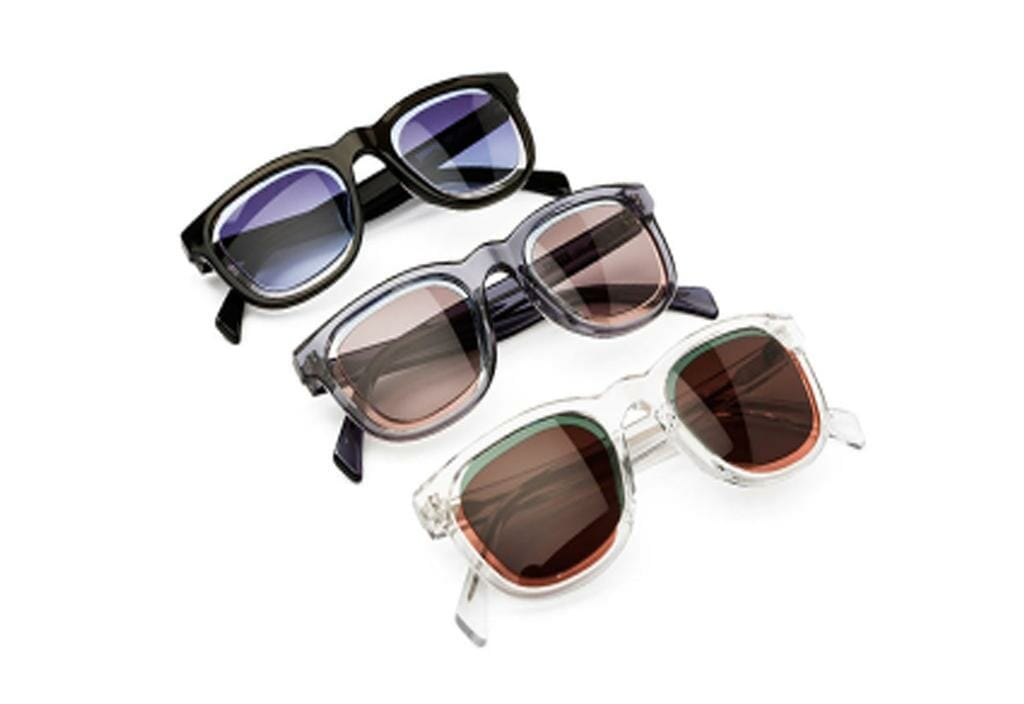 Camper, the renowned Spanish brand of footwear, has released its first collection of sunglasses in collaboration with Japanese design studio Nendo, and Inui Lens, a specialist in eyewear production for over 60 years.
The Eclipse collection features minimalist frames with intriguing overlapping lenses, or as designer Oki Sato described on www.living.corriere.it: "For the lenses we have created layers of colour by using two lenses of different colours which form a slit because they are in the corners of the frame; they are superimposed to create a delicate effect".
Camper Eclipse eyewear is available in three different colour combinations (brown/grey, shaded blue/black and red/green). Typically creative from start to finish, frames are accompanied by a cleaning cloth in the shape of the lenses, housed in a leather case with the Camper logo which closes by way of a cord that joins the eyewear temples to the case.