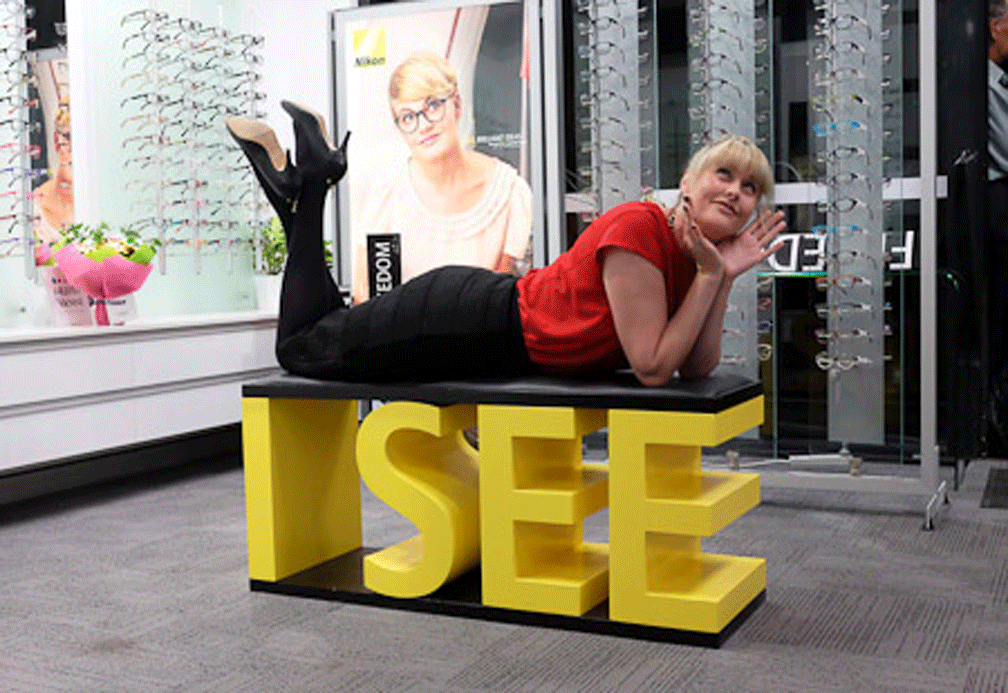 The first Nikon concept store has been officially launched in Australia in Parap, five minutes from Darwin's CBD with a lavish two-day celebration.
Optometrist Helen Summers said she chose to establish the new practice, rather than refurbish her old retail practice that she had occupied for 16 years.
"I was in a position where I needed to extensively refurbish my existing practice but I also needed three consulting rooms, so I decided to start from scratch by re-locating to The Avenue, a new eco-precinct, 1km from my old practice."
Ms. Summers said she chose a Nikon concept store because the brand fits with her passion to embrace new ideas in research and technology, and make a difference in the lives of others. "It also allows me to leverage off what is a globally respected lens brand," she said, adding, "months of thought, brainstorming and angst went into designing the practice that had to embrace Nikon's values, but also take on my own mission, values and style.
"I am thrilled Nikon chose their first concept practice to be, not in the bright lights of Sydney or Melbourne, but in swinging downtown Salonika Street Parap!"
The two-day launch event commenced with a style show. "We removed our stock and allowed Matrix and ProOptics to fill the store with their own high fashion ranges. My four member staff team, two final year Flinder's University optometry students on placement with us, four stylists from ProOptics and Matrix, and Nikon's lens specialist, Belinda Hannan (pictured), assisted more than 60 customers who came and went across the day.
Jacque Katsieris, co-founder of ProOptics was one of the stylists. "It was a fantastic day. We were able to help customers try on frames and with all the attention and encouragement we gave, they were confident in making frame choices that were right out of their comfort zone," she said. "It was a win-win for all involved."
The official store opening took place the following evening. With Darwin currently in the midst of its dry spell, Ms. Summers said the evening was warm and the sunset spectacular – perfect for the 100 guests who wandered in and out of the practice, enjoying a live window display in which a model showed off a selection of outfits with matching frames.
"It was time to open our doors to Darwin colleagues, clients and friends, and acknowledge those from Nikon who assisted in brain storming and design; the developers and project managers of The Avenue, and key optical suppliers: Eyecare Plus, Essilor and Nikon, GenOp, Zeiss, Optimed, Rodenstock, Prooptics and Matrix," said Ms. Summers.
The concept store, which opened in April this year, was officially opened by Northern Territory's Minister for Women's Policy, The Hon. Beth Price, who has been a supporter of Ms. Summers outreach program that comprises nine visiting clinics across 1,500m2 of the Northern Territory.