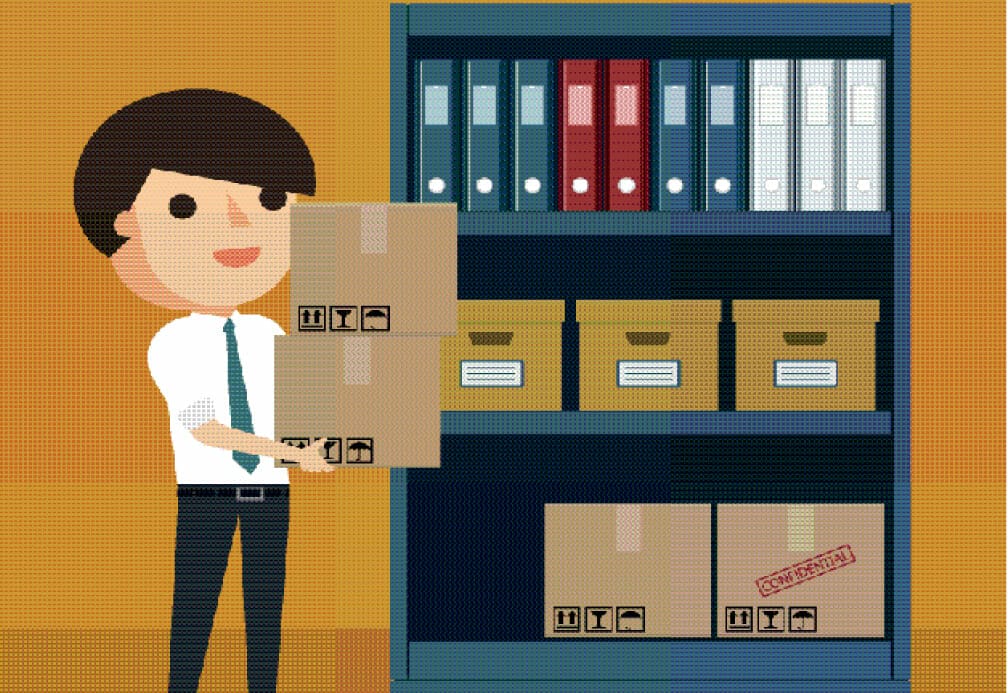 A well-managed stock position within your practice will deliver increased sales, cashflow and profitability. Understanding how to manage inventory then, is essential to the success of your business.
There's no doubt that across any one financial year, your practice's retail performance will depend on a number of factors – from consumer confidence and local competition right through to seasonal activity and local events. By diarising the impact these different events have on your overall and specific product sales, you can build up a picture that will help you predict future trends, and make important stock management decisions.
Many optometrists don't realise that there are plenty of tools to effectively manage stock, and they are all at your fingertips – specialised software, strong relationships with savvy suppliers and sales reps, and basic business sense go a long way to improving stock flow and avoiding the need for drastic, unplanned discounting to generate quick cash.
Perhaps the most important first step, when improving your stock management strategy is to really get to know your customers.
Optical retailers typically have up to AU$600,000 tied up
in stock, so if 20 per cent of your stock is sitting still, that's $120,000 in dead money locked away
Ask yourself:
How old are your average customers – are they elderly, young adults, families?
What occupations are represented across your customer client list – are they predominantly tradespeople, office workers, corporate professionals, stay at home parents?
How much do they earn?
How much are they willing to pay for their glasses?
What sports do they play?
Once you've painted a picture of your customer base, choose your frames accordingly. If you're in the middle of a university town, there's no point in stocking conservative frames that would be best suited to a banker. If you're catering to an older market, don't bring in the latest and greatest new looks from SILMO – or fill the shelves with sports and adventure wraps. That's not to say go out and stock all the same frames that your competition has, just because they seem to be meeting the market – source new and interesting frames that will meet the expectations of your customer demographic.
While this seems like basic business sense, it is surprising how many optical retailers don't identify their customer demographics – and the result is they're left with old stock filling the boards. Optical practices typically have up to AU$600,000 tied up in stock, so if 20 per cent of your stock is sitting still, that's $120,000 in dead money locked away.
Then there's the profit lost when those old items have to be heavily discounted just to get them out of the door. While many businesses will make their stock selection with the nett margin in mind – that is the retail price less the cost of purchase – the reality is that your average margin, which takes into account the cost of discounts and promotions, is what you'll be left with to run your practice.
Imagine the marketing you could do if all – or even the majority – of your stock was moving off the boards at full price… the bills you could pay… the new stock you could invest in… the opportunities you could embrace.
They're vast… which is why I always advise, if a frame has been on the shelf for 18 months, it's time to sell it out and discontinue it from your product offering.
Wasted Resources
Aside from the opportunity cost of having stock on the boards for too long, old product can give the impression that you have no interest in the fashion side of the business – or in meeting your customers' needs – and can discourage people from walking through the doors.
So get rid of it now! Take a fresh look around, notice the stock that you're tired of seeing and make the decision to shift it – either with a two for one offer or a price discount. It's important to do this quickly because the longer it sits on your shelf, the more outdated it will become and the more outdated that will make you and your practice look.
This brings me to the point about the excitement that can be generated by continuously updating and turning over your stock… Purchasing and displaying new frames will encourage and motivate your staff to perform. Additionally, it will encourage existing and new customers to enter your practice, touch and try on the latest style and colour trends… providing your team with the ultimate opportunity to build on existing and create new relationships.
That's not to suggest you discontinue classic frames that just keep selling. Quite the contrary – if you've got a great selling frame, make sure it's always on the shelf. Not by stocking vast quantities out the back, but by striking an arrangement with your supplier that enables you to order the frame from warehouse stock as required. The frame will either be fitted with your customers' prescription lenses by the supplier or sent directly to a lab for fitting, saving you time, handling and expense as well.
Ask for Help
There's no doubt that managing stock within an optical retail environment is multi-factorial and complex. It can be particularly challenging – even risky – if you're the type who is more interested in taking care of your patients' eye health than keeping abreast of frames (and why wouldn't you be – that's why you entered the profession). If that's you, it may be best to pass the responsibility of selecting and maintaining frames on to someone in the practice with an eye for design and a mind for business.
Additionally, consider putting in place incentive programs that will engage your staff in the selection process and drive more sales.
It's also wise to draw on the knowledge of your frame and lens reps who can review and analyse your current stock, taking into account sales records from previous orders, and perhaps stock held by your local competition, to determine the ultimate stock solution.
Your sales rep may also be prepared to help you shift the lines you're finding slow to move, for instance, by offering a special lens and frame package (similar to the one we launched at Rodenstock last month) to attract customers as opposed to a direct discount.
Style evenings, where customers are invited in to review new collections and take advantage of exclusive fitting consults and pricing offers can help you move existing and new stock quickly – and in doing so provide a short-term boost to your cashflow, while also adding value to your customer relationships.
Your Next Step
Take a deep breath and a long hard look at the stock you're carrying now. Go back to the books, review the number of suppliers you have, and how long each of their frames has been on the books. Are there entire collections that should be discontinued?
In this vastly changing industry, where fewer suppliers are representing more collections, would you benefit from working with just a few key suppliers who can really get behind your practice with strong promotional support?
Your practice is unique – in this highly competitive world it needs to remain unique so that you have a point of difference to sell. And that requires a strategic approach to stocking your practice and managing that stock for a fast and profitable turn around.
Colette Kinsella is Rodenstock's National Sales and Marketing Manager for the eyewear division. Prior to joining Rodenstock she was the owner of business consultancy Takestock. Ms. Kinsella has extensive experience in the optical industry, having held senior management positions in sales or business operations for Eyecarepartners; Optometry Giving Sight (in Australia and the US); the International Centre for Eyecare Education; General Optical and Hydron/CooperVision.