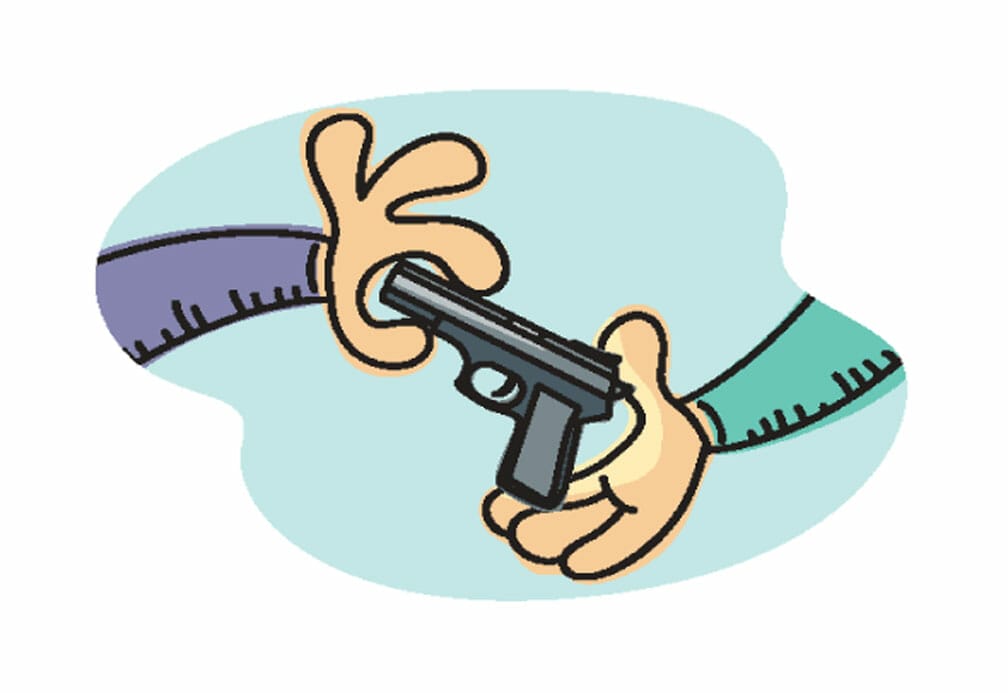 A service promise to customers is the equivalent of a story delivered via a theatrical or film production.
In the world of performing arts, the story is not only the start of success or failure, it is the basis upon which all of the cast must play their 'parts'. It doesn't matter in show business whether actors play small or large parts, they are all active ingredients in what is being offered, and it is inconceivable that an actor would ever be allowed to misrepresent the part they play in the story being presented.
Inexplicably, the opposite happens in business! Surely, everyone in a business plays a part that adds to, or subtracts from, the company's service promise and performance… and yet very few staff, in minor or major roles, actually perform their roles correctly.
There are various reasons why team members fail to play their respective parts in a company's service promise:
If you have team members that are 'apart' from your service promise, rather than a 'part' of it… it's time to implement the 'amnesty factor'.
They are allowed to do so;
They like to do things 'their own way' (potential disaster!);
They don't understand their role and its importance to customers, colleagues and the company;
They have not been motivated and trained to perform their roles.
Proceed with Success
Although business is like a moving train, it is important now and then to stop what you are doing, so as to proceed more successfully. One way to do this involves the use of an idea I created called the 'amnesty factor'. As you would know, an amnesty is a way of inviting people to 'give up' their illegal possession of weapons, for example, in return for a pardon.
In a business sense, the idea is to create a version of an amnesty that invites people to give up their views on where they stand in relation to the company's promise to serve customers first. Only then can they help customers to achieve the best possible result, by asking questions and offering good advice.
A great way forward with this concept is to host a workshop. After explaining that it is important for everyone to play their parts well in the company's service promise (as with a theatrical production), explain the amnesty idea and make it clear that people can put their views forward without fear of argument or retribution.
Provide team members with the following worksheet to complete:
Reading the Responses
The first response is quite positive but you may feel that the person is not actually performing the service standard, and so there is an opportunity to correct the thoughts, actions and results of the team member.
The second response is also positive and allows room for management help and improvement… or praise, as the case may be.
The third response is negative in one sense but the door is at least left open to hear what they have to say about 'a better way to do things'… however, if the 'idea' they offer is defunct then maybe you have the wrong person.
The final response is aimed at exposing people who have weak or toxic views of their work… and if you detect such people then the challenge is to determine if progress can be made, or not.
The aim of the 'amnesty factor' is to first gain and then address the views of each team member separately and privately, and to offer information and help where it is needed. If one or more people have to leave, then so be it. Better that than to make a promise you can't keep… and to have people who ignore or dilute your key standards sending negative messages to other team members who are doing their best to follow the accepted process. This concept can also help management to plan more effective meetings and training sessions.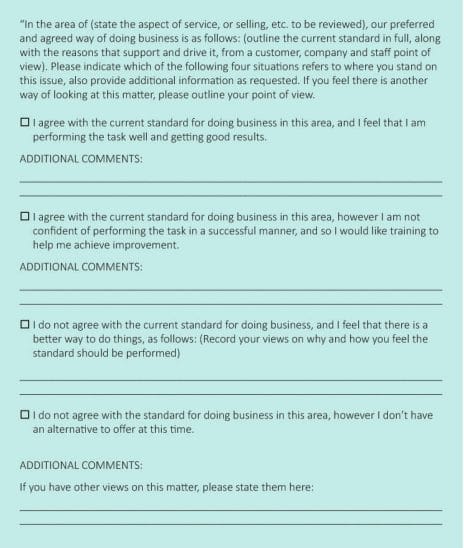 John Lees is a sales and marketing specialist, providing services as a professional speaker, trainer, consultant, business coach…and he is the author of 11 books on business development. Email: info@johnlees.com.au Website: www.johnlees.com.au