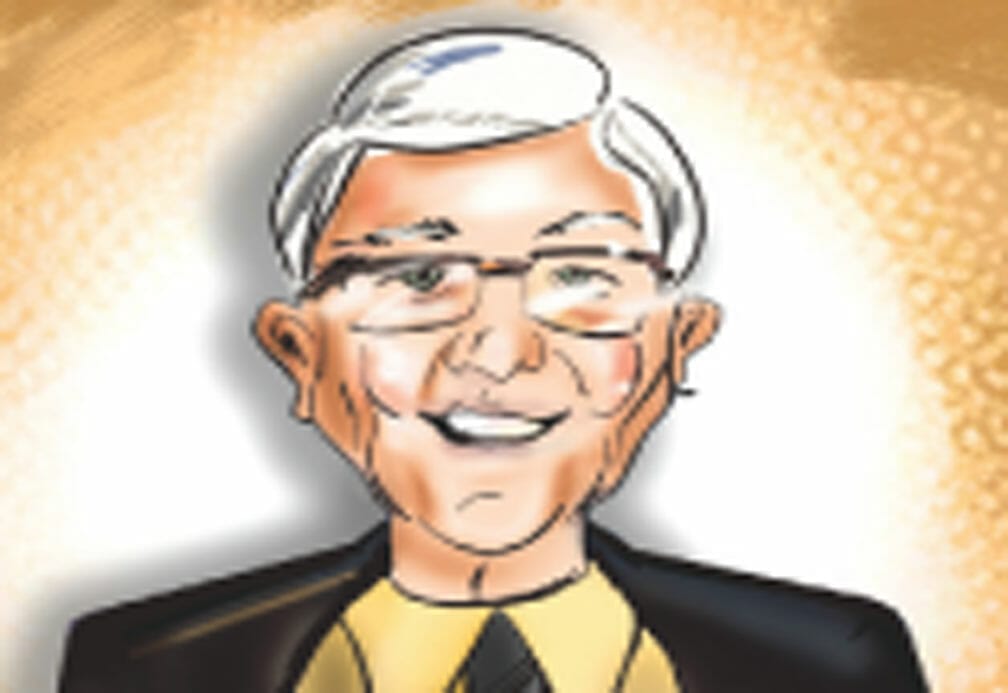 Business consultant Michael Jacobs reflects on lessons learnt from a high profile career in optics, giving mivision his 'two cents worth' on the future for independent optometry, Australian-style. After a decade of rapid change, could it be that 'selling' is the key?
It is stating the obvious to say that the Australian optometry market has seen more changes in the past 10 years than in the past 50 years, and that the practice of independent optometry has subsequently become increasingly challenging. So what does the future hold? Let me start by broadly defining independent optometry for the purposes of this discussion – and what it is not.
Despite Specsavers' founder Doug Perkins' bold proclamation that "… every single group across Australia is either owned by financiers or is owned by manufacturers. So we're the only independent optometrists grouping across Australia…"1. I personally don't believe this to be the case, rather, I would define independent optometry as the practice of full scope clinical optometry AND the selling of optical appliances within a business entity owned by the practising optometrist.
If, here in Australia, there is a common perception that independent optometry is facing a challenge to its survival, can we find a solution simply by looking to other markets?
My preferred definition of selling is providing customers/clients/patients with sufficient information to allow them to make an informed decision
This quote from Optometry Today in the UK captures the essence of opinion in that country: "It is a common understanding that independent optometry and optics are under threat. How could anybody argue against such a proposition, when they survey the High Street and see the number of multiple optical outlets, let alone the supermarkets?"2
However, when we look at the US market we get a quite different picture. This quote from the Review of Optometric Business: "Over the past 20 years, the market share growth of retail optical chains (in the US) has flattened. Independent ODs as a group have not only survived, but many have prospered."3
So two vastly different situations and thus no obvious or easy solution for Australian independent optometrists – or is there?
Culture is Key
Having lived in both the US and England for many years I am quickly drawn to conclude that one of the key differences between English and American optometrists is culture.
Yes, culture!
The specific cultural difference I want to highlight is selling. I would propose to you that the typical English optometrist thinks selling is an anathema while their US counterpart simply looks at selling as an essential part of life. On a more personal level, the Brit thinks selling is a distasteful form of self-promotion whereas the American looks at selling as nothing more than communication. So, one conclusion I can draw is that American independent optometrists are more successful than their English counterparts because they understand and practise selling.
Australians, contrary to what some might have you believe, are culturally more inclined to the English genes than the American ones and are thus more resistant to the natural inclination to 'sell'. Test yourself: What is your instantaneous reaction to the word 'selling'? I can tell you from my personal experience that most Australians asked to perform word associations when given the word 'selling' respond with 'used cars' or 'real estate'. The unspoken inference is that there is something morally reprehensible about selling. But is there?
A Quick Test
Let's take a closer look at selling. My preferred definition of selling is "providing customers/clients/patients with sufficient information to allow them to make an informed decision". Let me give you a practical example. Try it yourself, it is virtually guaranteed to work.
Place two of your business cards on table. I am assuming that the two cards are identical on the front and blank on the rear. Write on the rear of one card, "redeem this card for $50.00 cash". Leave the rear of the other card blank. Now, place the two cards face up on the table in front of a staff member, spouse or other test subject. Offer to sell them one of the business cards for one dollar (the blank one) or the other (with the $50 voucher) for $10 but do not tell them there is any difference between the two cards. To them, visually, there is no difference. The typical response is, "There is a trick" to which you reply, "No, this is not a trick. Which one will you buy?" Human nature will take over at this point and better than 95 per cent of people will buy the one dollar card and not the $20 card. Naturally, you will delight in turning over the card that they didn't buy and showing them the $50 coupon.
You have now demonstrated what many Australian optometrists are guilty of – failing to fully inform their patients of their choices and the features and benefits of those choices. This failure is not simply one of communication in your practice but externally as well. At no stage am I suggesting you communicate anything which is less than honest – in fact exactly the opposite. The more factual information you provide to your patient the more likely they are to trust you and value your recommendation.
Self-appraisal
So now it is time to put this into practice. How are you and your practice communicating with your patients? Look around you. Your practice fit out, your frame displays, your staff uniforms, your waiting area and your consulting room; do they communicate professionalism, clinical excellence and quality? What about fashion and choice in both style and price?
Should you take a fresh look at how you talk with patients during their consultation? Are you actually telling patients what you are doing? Are you telling them what you are examining them for and why? Did you know that the majority of patients do not know that you are checking for glaucoma, macular degeneration and cataracts, leave alone the dozens of other possible problems during a standard eye examination?
Are you explaining to your patients the possible vision correction options that are available to them? For example, many patients do not know that they can get prescription sunglasses or specialty computer glasses.
What about your community? Are you communicating with your community? Remember, this is your source of new patients and you should be getting at least 20 per cent new patients just to maintain your practice's status quo. While mass advertising is a powerful tool, for the average independent optometrist in a city area, TV advertising or national newspaper advertising is simply unaffordable. But what about personal visits and presentations to local community groups, particularly those with a high average age such as Rotary or Probus? What about sponsoring local sporting groups or associations such as family history associations whose members are typically older and spend many hours reading or at a computer –
the ideal demographic for an optometrist.
Put yourself in your patient's shoes and ask – what would I like to be told by my optometrist?
Michael Jacobs is the former Chief Executive Officer of Eyecare Plus. He is now a business consultant and columnist for mivision.
References
1. 'Doug Perkins Aims to Change the Meaning of Independent' mivision Issue 33, March 2009.
2. Richard Carswell, Optometry Today, May 2012
3. 'Challenges and Opportunities in the Future of Independent Optometry', Review of Optometric Business Report April/May 2013.