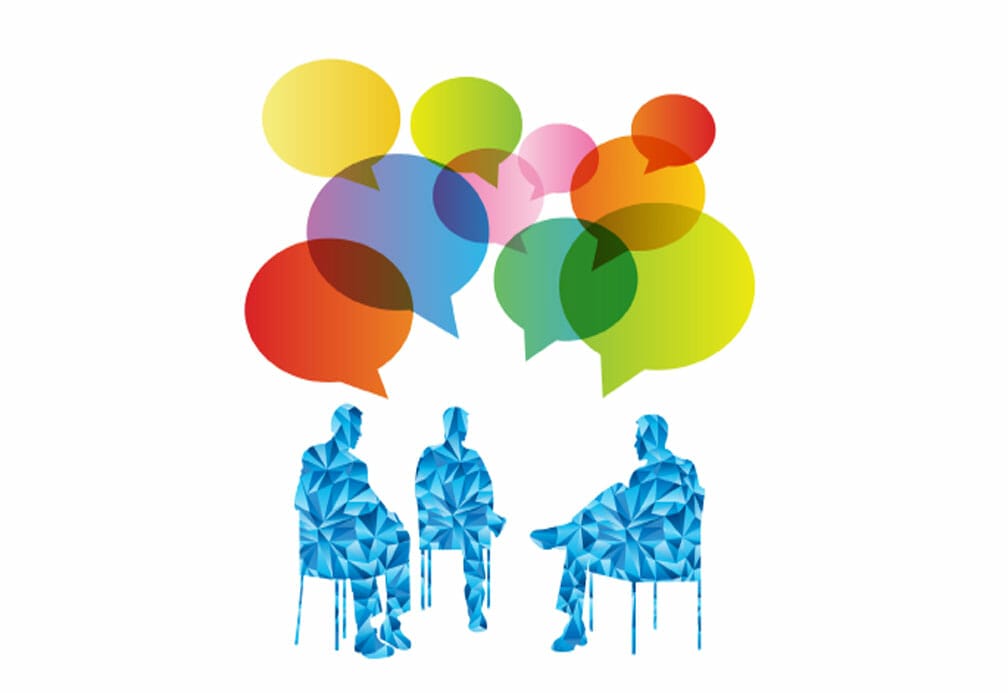 Say the word 'feedback' and you get an immediate reaction. Whether it's the challenge of giving it or receiving it, feedback is tricky territory all too often avoided.
The problem is that without quality feedback to confirm strengths and identify areas for development, an individual is unlikely to grow to their full potential. So how do we develop a culture of feedback to build capability?
Let's explore this with a story.
Sue has been an optometrist for eight years and although her career is satisfactory, it's certainly not lighting her up. She occasionally views jobs on SEEK to see what's out there, and she's not really sure where she's headed. From her last performance review she knows her practice manager is happy enough, but she received the basic feedback she usually gets.
Quality feedback is one of the fastest ways to propel your impact, brand and career. The challenge is getting it
One day Sue's team participates in a self-leadership workshop that really challenges her to take ownership of her career and her impact. She has to consider what she wants for her career, what she feels passionate about, the value she wants to provide and how she wants to be remembered. She sets goals for 12 months and three years, feeling reconnected to both herself and her role, and feels inspired by her potential again.
Time to Shift Gears
Sue has decided through the process that it's time to shift gears. She has been waiting for the practice or life to dictate her next move, but she now wants to be in the driver's seat. She is challenged in the workshop to go out and seek feedback from key people she respects in the practice, including the practice manager, two other senior staff members and two peers. Although she feels a little daunted by the process, she is focused on her growth in order to achieve her goals – she wants to identify how she can become the best leader she can be and make a bigger difference to the business.
She meets with each person for feedback and shares her goals, explaining that she wants to grow to provide greater value and respects their opinion. She asks them to share what they believe are her strengths and also her opportunities for growth, acknowledging that their comments are a reflection of their personal perception. Given permission to speak openly, each person shares quality feedback and Sue probes for context or examples to fill in the gaps. She looks for themes and learns a lot from the process.
A Renewed Sense of Engagement
Sue comes away with a surprising sense of relief, as awareness and certainty have removed self-doubt around how she is perceived. Another unexpected outcome of the process is the relationships Sue develops with the people she approached for feedback. Each person is now aware of her goals and how she would like to add greater value, and they respect her driving her own development.
She comes away with an understanding of her value to the business, advice on how to move forward as well as certainty, confidence and a renewed sense of engagement.
This may sound a little self-absorbed and time-consuming but it wasn't. Sue didn't need to sit around for hours taking up the practice's time, then masticating over every response; she was very deliberate about seeking feedback.
Drive Your Own Feedback
Sue's story explores the power of driving your own personal feedback process. It's something we should all do more often.
I have been working with leaders for over a decade and I know that quality feedback is one of the fastest ways to propel your impact, brand and career. The challenge is getting it.
By asking for feedback on a regular basis, instead of passively waiting for it, you can receive helpful information from managers and peers who may not otherwise have provided it to you. Learning how your manager really thinks you can add greater value, or what they consider are your three biggest opportunities for growth, is valuable information if you want to grow in the business – and it's far easier to digest in bite-size pieces than it is via an annual review that turns your ego to mulch.
People are more likely to embrace feedback when they are seeking it. Although there is so much education and emphasis on providing effective feedback, there is little on how to get quality feedback when you want it. If organisations put
greater emphasis on seeking feedback, rather than just driving it through a review process, there would be a shift in their feedback culture. The opportunity for organisations is to build a culture of feedback by aligning self-leadership (where staff are owning and driving their own development and careers) with seeking out feedback for growth.
Rachael Pickworth is a multi-award winning entrepreneur who established, built and sold her own business before building MAD Leaders, to assist leaders to be the best they can be and make their unique difference. For more than 13 years she has worked with staff, teams and managers from organisations including PWC, L'Oréal Professionnel, Cities of Darebin, Stonnington, Kingston and Yarra, AGD Mining, Quix Foodstores, VicRoads, Orica, Myer Limited, Link HR Consulting, 3M, Orica and Telstra's Top Talent Identification Team.
Visit www.madleaders.com.au