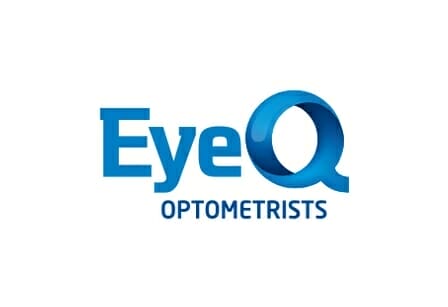 Two Optometry Australia State Presidents are among the first three optometrists to join a Franchise Associate Network launched by EyeQ Optometrists Ltd (EQO). EQO now comprises 19 practices across all mainland states; 16 of which remain corporate-owned practices.
Ray Fortescue, a founding director and current Executive Chairman of EQO, said EyeQ had been developing the network concept for a number of years. "We needed to create systems and strategies which allowed our practices to be both profitable as well as professionally satisfying for the optometrist and practice staff while providing expert care to our patients. We also noted that many Generation X, Y and Next optometrists were not sufficiently confident utilising the existing business support options available, to commence a new practice or even to take over an existing independent practice on their own."
Darrell Baker, current Optometry Western Australia President and WA delegate to the National OA board, was the first Franchise Associate in the EyeQ network. He commenced trading in his own right on 1 September 2014 in Karrinyup, an upmarket Perth suburb.
"After many years in a large independent group-practice the time had come to branch out on my own. Obviously I was very comfortable with my clinical ability and experience but as so often happens in a multi-site group there were areas of practice management which had not been my responsibility and as such, I was looking for that support in any new venture I might consider. I felt that I needed more than a buying group could offer."
It is a big step to 'Greenfield' an independent optometry practice in today's competitive market…
He said EyeQ Optometrists shared his "vision and philosophy of ensuring the long term viability of the ideals of independent optometry".
Additionally he said "most of the business back-end tasks are taken care of including marketing, payroll and accounts payable…"
Bayd Rosenbaum opened the second EyeQ franchise associate site in early-December 2014 in Merimbula on the far south coast of NSW. An optometrist with a solid clinical background, Mr. Rosenbaum had minimal experience as a practice principal. "It is a big step to 'Greenfield' an independent optometry practice in today's competitive market… One of the founding partners in EyeQ Optometrists, Tony Ireland from EyeQ Ulladulla, was instrumental in steering me to the network opportunities they had been developing. To say we are happy would be an understatement. So much of the "back end" practice management and support burden is taken care of by the national office team, freeing myself and my wife to spend quality time with our young family which is critical in our work/life balance."
Optometrist David Foresto, who has held the position as President Optometry Queensland and Northern Territory since 2012, joined EyeQ at Spring Hill in Brisbane CBD in April 2015. Speaking of the decision to become a franchisee, Mr. Foresto said, "being in a health care precinct like Wickham Terrace and having a strong focus on specialised contact lenses I wanted a practice where I can maintain absolute clinical independence whilst having the back-end monotony of book keeping and payroll taken care of for me."
The EyeQ board and management team consist primarily of experienced optometrists, including Peter Rose from the NSW south coast and Lily Wegrzynowski (optometrist and former OA State president in WA) who is the Chief Operating Officer.