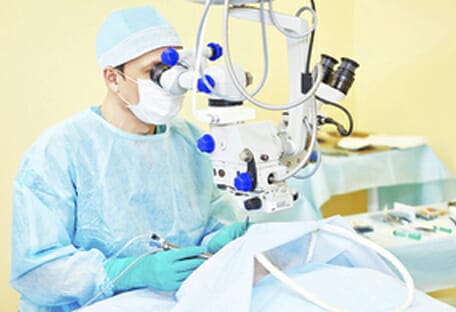 A membership organisation for private ophthalmologists, describing itself as "the largest group of consultant eye surgeons practising privately in the U.K." has been fined £500,000 for breaches to competition law that date back to 2008. This is the first time formal competition law enforcement action has been taken against medical professionals in the UK.
Consultant Eye Surgeons Partnership (CESP) Limited, the membership organisation, was formed to represent the interests of 37 limited liability partnerships (LLPs) and their 200 consultant members based across the UK. It provides its members with a number of services including access to CESP Limited negotiated contracts with private medical insurers. Each LLP has a representative on CESP Limited's Board.
CESP Limited admitted to infringing competition law and the Competition and Markets Authority (CMA) issued a statement of objections to it on Tues 14 July.
CESP Limited accepted liability for a number of infringements during the period September 2008 to present, which include:
Recommending that its members refuse to accept lower fees offered by an insurer, and that they charge insured patients higher self-pay fees.
Circulating amongst its members detailed price lists for ophthalmic procedures such as cataract surgery to be used with insurers. These collectively set prices did not pass on lower local costs (such as cheaper hospital fees) and made it harder for insurers and patients to obtain lower prices.
Facilitating the sharing of consultants' future pricing and business intentions such as whether to sign up to a private hospital group's package price, which enabled members to align their responses.
The fine included a discount of £75,000 reflecting the membership organisation's admissions and co-operation. A further discount is to be applied should the CMA approve a proposal submitted by CESP Ltd and members to implement a compliance programme to avoid breaking competition law in the future.
The CMA is the UK's primary competition and consumer authority. It is an independent non-ministerial government department with responsibility for carrying out investigations into mergers, markets and the regulated industries and enforcing competition and consumer law.