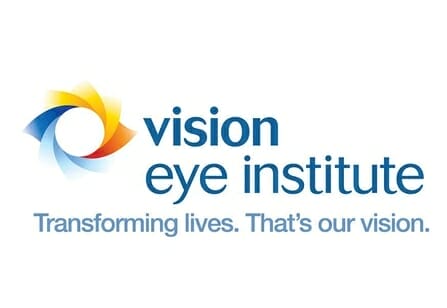 Vision Eye Institute (VEI) is attracting suitors from around the world with the latest offer to come from the Beijing headquartered company Jangho Group. Unlike the previous hostile takeover bid proffered by the smaller Australian private hospital group Pulse Health, Vision has embraced the Jangho proposal.
VEI has entered into a takeover bid implementation deed under which Jangho (or a wholly owned subsdiary) has agreed to make an all-cash off-market takeover for Vision.
Jango offered to acquire all outstanding voting shares for AU$1.10 cash per share. VEI chairman Shane Tanner said, "The Vision Board of Directors unanimously intend to recommend the Jangho, subject to no superior alternative proposal being received".
Jangho Group completed the initial purchase of 19.99 per cent of shares from VEI on 12 July 2015, making it the company's largest shareholder.
According to its website, Jangho is a large-scale multinational enterprise with businesses ranging from curtain wall research and development, manufacture and installation, interior decoration and design.
In July, with its investment in VEI, the Beijing headquartered company entered into the medical and health industry. A press release posted on the Jangho's website states that this opens "a new era for diversified development on main business, we are confident that Jangho Group shall have a promising and magnificent future".
Mr. Tanner said "the Vision Board considers that the Jangho offer highlights the strategic value of our business, in particular its day surgery clinics, the program of strategic initiatives being undertaken and Vision's strong prospects for future growth.
"Vision has a long history of charitable, philanthropic and educational activities in SE Asia and the proposed partnership with Jangho provides further opportunities to build on and expand these
activities."
The $1.10 all-cash amount offered for voting shares is in the mid-range of a valuation range of $1.04 to $1.18, which was identified by an independent expert in a report produced in response to a hostile takeover offer by Pulse Health in May 2015.
Pulse Health, a private hospital and surgery centre operator, offered to acquire all of the ordinary voting shares in Vision for consideration of 1.60 fully paid shares in Pulse for each Vision share. An announcement by Pulse Health to the Australian Stock Exchange stated, "this offer implies a value of $0.88 per Vision share". The offer did not comprise any cash component.
The Pulse Health offer expired on 21 August and in a notification to the Australian Stock Exchange, Phillipa Blakey, Managing Director and CEO of Pulse stated, "The Jangho Offer is for consideration of $1.10 per Vision share, which is beyond the value range with which Pulse is comfortable. Pulse does not intend to amend or increase the offer under its off – market takeover bid that was announced on 6 July 2015 ("Offer"). As such, Pulse will allow its Offer, which is set to close on 21 August 2015, to lapse. All Vision shareholders who have accepted into Pulse's Offer will then be able to deal with their Vision shares as they see fit."