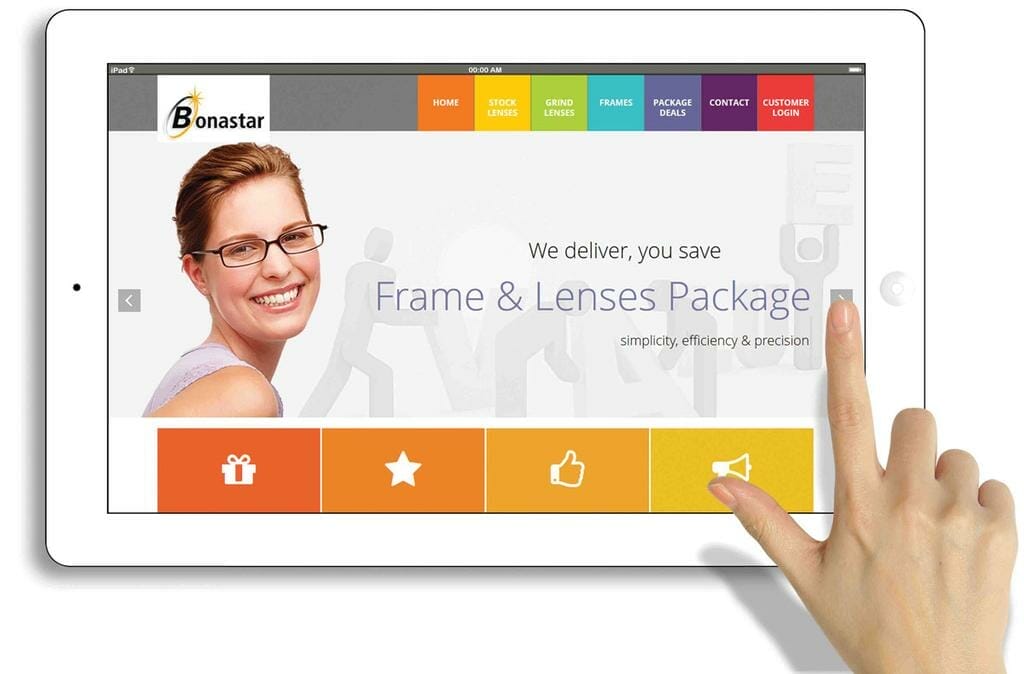 Ordering frames, lenses and frame and lens packages has never been quicker, easier or more fool-proof thanks to the plethora of online B2B systems developed by Australia's eyewear suppliers. These are supported by standardised frame and lens terminology agreed by ODMA in conjunction with a number of leading suppliers.
The advent of cloud-based and software based systems, that allow optometry practices to order complete frame and lens packages online, has had a dramatic impact on efficiencies for both retailers and suppliers, and has enhanced patient satisfaction.
Today, using their online systems, suppliers can instantly make new stock available to practices, promote special offers and broadcast product news – good or bad – ensuring optometrists are always working with the most current and accurate information.
Optometrists can use these systems to manage their time more effectively, researching products, placing and tracking orders during the quieter hours of the day so they are free to spend time with clients whenever the opportunities arise.
Importantly, B2B systems enable orders to be placed far more quickly than traditional methods of ordering over the phone, by fax, email, or in person with a rep. And the likelihood of mistakes being made in the ordering process – once put down to transcribing poor handwriting on a fax, jotting orders down over the phone or misinterpreting emailed instructions – can be virtually eliminated.
Today, it's simply a case of picking and choosing from options clearly laid out and described in standardised terms that all players know and understand. Additionally, checks and balances identify orders that just don't make sense, giving the eye care professional a second chance to get the order right before completion.
Standardised Terms
While individual frame and lens suppliers have invested significantly in developing cloud-based and desktop ordering systems, arguably it was ODMA (the Optical Distributors and Manufacturers Association) that put the icing on the cake by initiating a standardised terms of reference.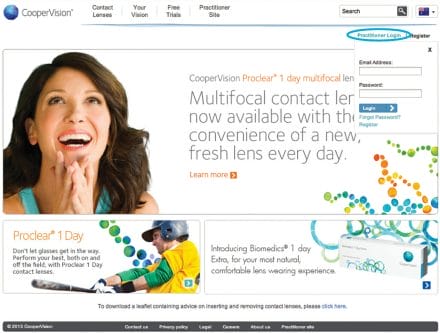 Throughout 2013 and into 2014, ODMA worked closely with ProVision, EyeCare Plus, Optipro, Eye Talk (which had not been acquired by ODMA at that point) Monkey Software and Sunix to agree a standard for definition of optical frames in all software packages used in the Australian optical industry.
Finola Carey, CEO of ODMA, said the Frame Standard was released in an Excel file with notes on each field to help identify the cell contents to all ODMA's members. This meant they no longer needed to supply several different file formats to each of the practice management system (PMS) providers and other users.
"ODMA also provided its members an IP agreement for their personal use. The IP agreement was for use between each ODMA member and the PMS provider. It was for the ODMA members' assurance that the frame data would not be used or passed on to any other entity for their commercial use. It was not for the protection of designs, patents or other IP, which members should already have taken care of – but rather to state that the member would retain ownership of the data on the centralised server and protect it from being passed on."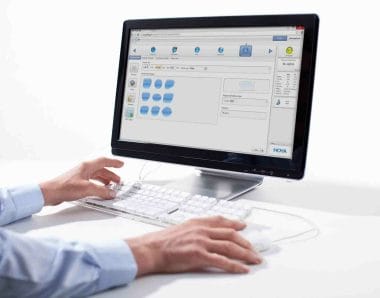 ODMA paid for the PMS development work and the legal fees involved in drafting the agreement for the benefit of the entire industry. Ms. Carey said that although all members have access to the Standard, its uptake in practical usage has been a bit slower than anticipated due to various IT systems idiosyncrasies.
In the end of course it's the customer that counts the most, and that's where B2B systems really helps optometrists shine. Orders placed accurately are received instantaneously and actioned immediately… speeding up the process so that your customers can enjoy their new spectacles far more quickly than
ever before.