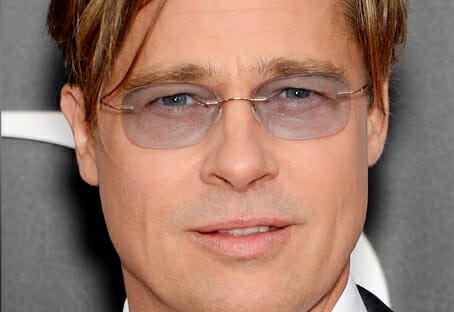 Brad Pitt has taken to Silhouette big time, wearing the brand's iconic Titan Minimal Art glasses in gold with subtle coloured lenses (model 7610 colour 6051) to the New York premiere of his new film, The Big Short.
In the movie, his character – Ben Rickert – wears Silhouette's Titan Dynamics Nylor in gold-brown (model 5281 colour 6051).
The Big Short was released in Australia on January 14, 2016 and was nominated for Best Picture and Best Directing at the 2016 Oscars.