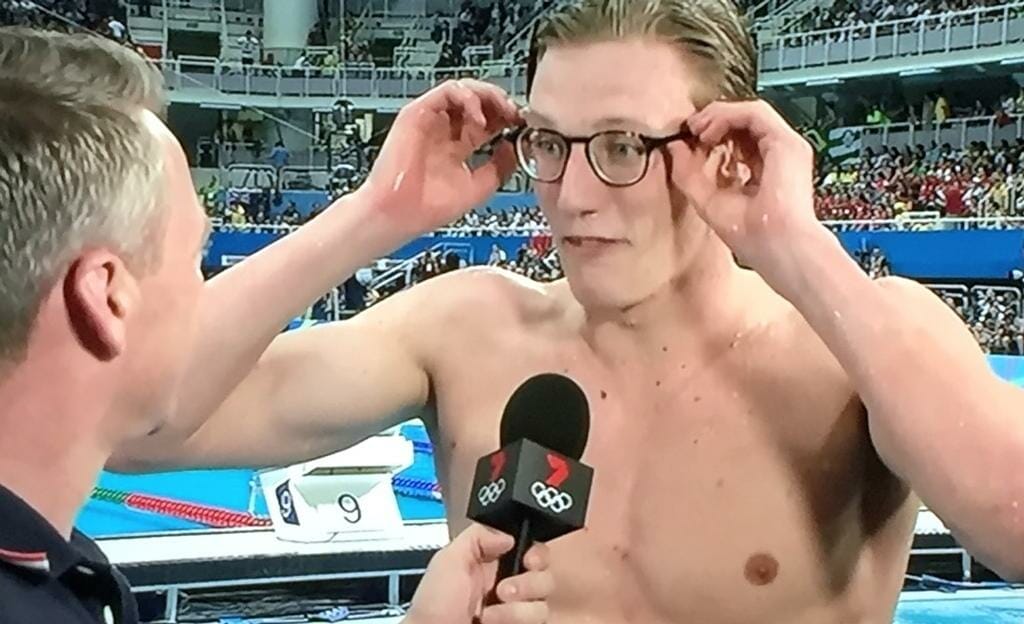 Australian Olympic gold medallist Mack Horton is a great ambassador for our country.
Horton stepped out of the pool in Rio after his epic gold medal winning 400m swim and dropped on his glasses during his much publicised poolside interview. Everyone was wondering what glasses he was wearing.
So now we know… Zeffer model 7005 in tortoiseshell and he then swapped these over when he stepped up to the podium to receive his gold medal wearing Carter Bond model 9135 in matt black.
Zeffer and Carter Bond are designed by Australia's own Jonathan Sceats.
The Melburnian swimmer gave Australia its sixth gold medal in the 400m Olympic swim event.