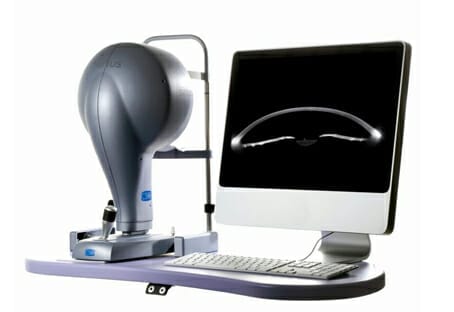 Sirius by CSO is the only machine on the market that combines a rotating Scheimpflug camera and Placido disk to offer a high precision three-dimensional analysis of both the cornea and the anterior segment.
Thanks to these two specificities, Sirius delivers accurate measurement of elevations, curvature, power and thickness of the whole cornea for a better IOL selection before cataract intervention.
Sirius also offers anterior and posterior corneal topography information for diagnosis, refractive/cataract pre-operative planning or follow up purposes. Organised in one standard summary or three customisable reports, you can select up to six maps.
Additional functions are available such as infrared meibography and contact lenses fitting mode.