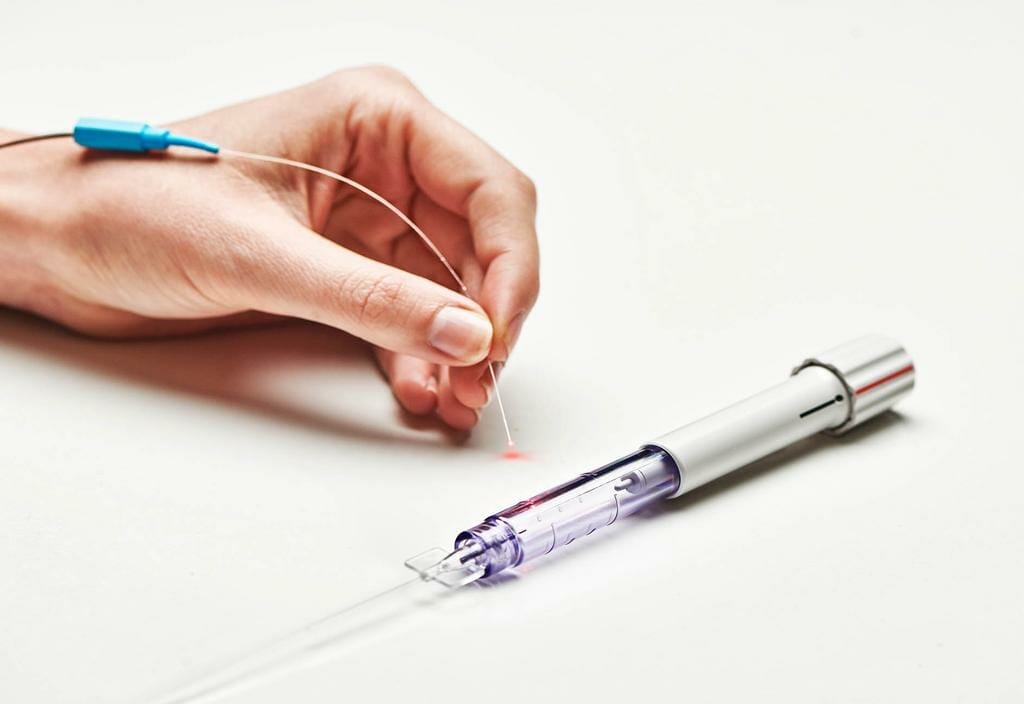 Ellex Medical Lasers has announced important progress on its expansion of sales of the Ellex iTrack minimally invasive glaucoma surgery (MIGS) device.
The iTrack device is used to restore the natural outflow pathways in open-angle glaucoma patients who are no longer responding to Selective Laser Trabeculoplasty (SLT) or pharmaceuticals. According to Ellex, iTrack, used in a simple, fast ab interno procedure, accesses, catheterises, and visco-dilates the 360 degrees of the eye's natural drainage system.
The iTrack procedure (known as 'ABiC') can be performed either as a stand-alone procedure or as an adjunct to cataract surgery. According to Ellex CEO, Tom Spurling: "iTrack is the only MIGS device currently approved for use outside cataract surgery in the USA. It is also the only MIGS device approved for use in China."
The market for MIGS devices is growing rapidly; MarketScope estimates that it will be US$700m per annum by the year 2020.1 The Center for Medicare and Medicaid Services (CMS), the US government agency that provides health insurance for 50 million retirees and those with disabilities, recently announced an increase in the reimbursement available to Ambulatory Surgery Centres (ASCs) purchasing and using the iTrack from US$976 per procedure during 2016 to US$1,747 per procedure in 2017. These rates are a US national average and actual rates are determined regionally based on a national wage index.1
iTrack is the only MIGS device currently approved for use outside cataract surgery in the USA. It is also the only MIGS device approved for use in China
Decisions by CMS generally guide other private insurance payors.
In a statement to the Australian Stock Exchange on 10 November 2016, Tom Spurling stated: "We expect that this increase will result in an increase in take up of the iTrack device and associated ABiC procedure in the US above the rate we have experienced in the last 12 months."1
According to Ellex's recently released annual report, sales growth achieved year on year in the USA for the company's proprietary iTrack microcatheter was 29 per cent.2
Sales growth for iTrack in both the direct USA market and to distributors in the rest of the world for the four months to 31 October 2016 has been 35 per cent on the prior corresponding period in 2015 on a constant currency basis. This rate of growth is higher than at the same time last year.1
Preparing for Further Growth
Ellex appointed John Craig, an experienced ophthalmic sales professional, to the role of Vice President, Ellex iTrack in September 2016. Mr. Craig, who has worked in sales of ophthalmic products for 20 years including time with industry majors, AMO and Bausch & Lomb, has a singular responsibility for growing the Ellex iTrack business, particularly in the USA.
Ellex reported that recruitment of additional people was underway to expand its direct sales network for this product.
Positive Results
According to Ellex's 2015/16 annual report, Ellex has achieved "improved financial performance along with solid growth" for the fourth consecutive year. In his Chairman's letter, Victor Previn wrote:
"Sales of $72.9 million were the highest in the Company's history and represented a rise of 16 per cent on revenues for the 2015 financial year. Operating profit before tax was $4.2 million, up from $2.6 million in the prior comparable period.
"The key drivers of sales revenue growth and improved profitability were:
Organic growth in sales of high-margin products, particularly in China and Japan.
Positive impact of the lower Australian dollar against the US$, Euro and Yen.
A pleasing return to profitability of our Japan business: improved sales management and the approval of new products by Japan's regulatory authority resulted in a significant turnaround result after a challenging year in 2015.
The discontinuation of contract manufacturing and lower margin third-party product sales, combined with a reduction in other third-party product sales reduced revenue but improved profit margin," said Mr. Previn.2
New Facilities
In the 2017 financial year, Ellex will move its entire operation into the recently acquired 5,000m2 complex at Mawson Lakes, approximately 20 minutes from the Adelaide CBD.
The new facility offers the scale to easily double the company's current production capacity, with an optimally designed workflow covering more than 700m2 expected to deliver significant efficiencies from day one. Further, purpose designed work stations, optimised for the Company's patented diagnostic and treatment technologies, including a laser-safe environment and a state-of-the-art engineering and product development facility, will support ongoing commitment to research and innovation.1
Ellex share price rose from AU$1.280 on 10 November 2016 to 1.47 on 14 November 2016.3
Reference
1. www.ellex.com/asx_releases/ellex-announces-increase-usa-reimbursement-itrack-procedures
2. www.ellex.com/wp-content/uploads/sites/9/ELX_AR2016_161005_final.pdf
3. www.asx.com.au/asx/research/company.do#!/ELX