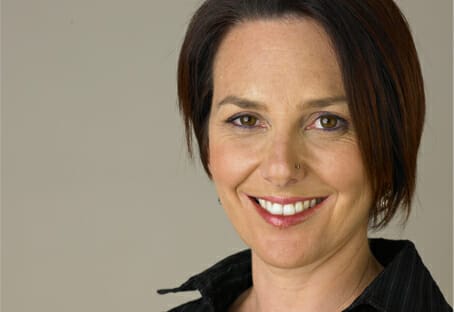 Dr. Nicole Carnt has been appointed a UNSW Scientia Fellow to the School of Optometry and Vision Science (SOVS).
According to UNSW, The Scientia Fellowship program is one of the cornerstones of the University's 2025 strategy and aims to "attract and retain the best and brightest people, with outstanding research track records… (by) supporting them with a unique development and collaboration package and career pathway commitment".
Dr. Carnt has a strong affiliation with SOVS and until this new appointment had been a visiting academic at the School. As a Fellow, she will report to Professor Fiona Stapleton and her primary remit will be to lead a research program in the area of ocular surface homeostasis. She will also act as the course convenor for Stage 4 Ocular Therapeutics in 2017, while Dr. Isabelle Jalbert is on research sabbatical, and undertake supervision of students.
Speaking of the appointment, Dr. Carnt said, "it is a fantastic opportunity to re-join the active research community at the School of Optometry and Vision Sciences, whose passion I share for decreasing the impact of corneal and ocular surface disease. I am also excited about the chance to engage in the innovative teaching strategies used at SOVS. If you are an optometrist, orthoptist or scientist thinking about research, whether a Clinical Doctorate, Masters or PhD program, please feel welcome to contact me."
Dr. Carnt graduated from University of NSW in Optometry in 1989 and worked in private practice for 10 years before taking a position with the Brien Holden Vision Institute in 1999, where she held a variety of roles, including Principal Investigator on contact lens clinical trials. She completed a PhD on Epidemiology of Contact Lens Related Infection and Inflammation (2008-12), while working part time as a project manager at UNSW. She was awarded a National Health and Medical Research Council CJ Martin Biomedical Fellowship Early Career Fellowship in 2012 and spent the first two and a half years at Moorfields Eye Hospital, London; Europe's largest tertiary eye hospital. Recently she worked with Clinical Associate Professor Andrew White and Professor Tony Cunningham at Westmead Institute for Medical Research, primarily in the area of the host immune response to Herpes Simplex Keratitis. She also remains affiliated with Moorfields Eye Hospital and University College London.
Dr. Carnt has been awarded several research awards. In 2015 she received the British Contact Lens Association Dallos Award and the Cornea and Contact Lens Association of Australia Research Award. In 2016, Dr. Carnt received the American Optometric Foundation Allergan Research Award. Her current areas of research include infection, anterior eye disease infection and immunology, limbal stem cell clinical studies and patient involvement in research.
Dr. Carnt has contributed several articles to mivision.