The very latest in fashion eyewear will be on show at ODMA17, the Australian optical industry's key buying event, which runs from Friday 7 to Sunday 9 July at the Sydney International Convention Centre.
Searching out the latest styles in sun and optical frames to make your patients look and feel great… or the best lens technologies to improve their vision?
Look no further… over 100 industry leaders will be in Sydney to showcase frames, sunglasses and lens technology at ODMA17 when it opens on 7 July. Hosted by the Optical Distributors and Manufacturers Association of Australia, the ODMA buying fair comes around every two years, presenting the perfect opportunity for optometrists to meet up with suppliers and explore the trends in one convenient location.
This year's ODMA Fair will include Design Junction, a celebration of high end international and Australian eyewear brands, including Etnia Barcelona; Frost Eyewear; Christian Lacroix; Jono Hennessy and Lisa by Lisa Ho.
over 100 industry leaders will be in Sydney to showcase frames, sunglasses
and lens technology at ODMA17
Running alongside ODMA17 for the first time is Frame Fashion Week, which will feature a fashion runway in Martin Place on Tuesday 4 July. Additionally, Sharon Rae, principal of Fashion Forecast Services, and John Eussen, lifestyle presenter, will reveal the new colour trends for spring / summer 2018 at an event on 9 July, which is open to the public and trade at a ticket price of AU$55.
ODMA17 takes place at the International Convention Centre Sydney. For more information and to register visit odma2017.com.au/conference.
Saffaro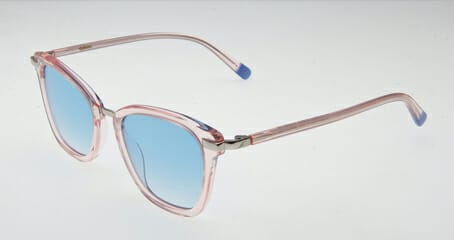 Fashion forward women are ditching the classical super dark frames in favour of soft pastel styles for spring/summer 2017. Remaining true to trend, this delightful Gubbio frame from Safarro is packed with sweetness! Inspired and created by hand in Rome.
Contact: ProOptics (AUS) 02 8007 6041
STAND: H22
Zeffer

Incredibly light yet strong through to its core, the Zeffer 7017 frame is handmade from Hard Density Cellulose Acetate and finished with super fine Japanese beta-titanium flexible temples. Beautiful to hold.
Contact: Jono Hennessy (AUS) 02 9362 4941
Stand DJ43/44
Rodenstock T lite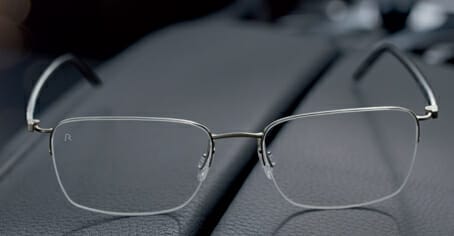 At just 2.4 grams, Rodenstock's T Lite titanium frame is super light, super strong and super comfortable.
When fitted with Rodenstock Road lenses, your patients will enjoy great peripheral vision – thanks to the super thin temples – without any annoying distortion. Look left or right without vision interference.
Contact: Rodenstock (AUS) 02 9748 0988
Stand: G16A
Jonathan Paul Fitovers

Fashionable and functional, John Paul Fitovers are the original sunglass concept that's designed to fit over prescription eyewear. The collection comprises 25 styles in sizes XS to XL, with and without side lenses, in 47 colours and with an array of polarised mirrored lenses. Some frames are accented with Swarovski Crystals.
Jonathan Paul Fitovers was recently acquired by Hilco Vision.
Contact: dfitzgibbons@hilco.com.
Stand: I20
Spine
Spine solves age old hinge limitations by eliminating traditional parts and manufacturing processes. Globally patented and inspired by the interaction between vertebrae, Spine morphs to fit any face shape and head size, with the lightest touch. Accidental impacts are glanced off as Spine grips to the face, yet moves in all directions, absorbing and dissipating shocks to greatly reduce the risk of breakage. And with no screws in the working mechanics, there are never any loose screws to worry about!
A 57 eye size has just been added to the collection.
Contact: Mondottica (AUS) 02 8436 6666
Stand: DJ23/24
Marimekko

Power of colour, bold patterns and creative contrasts; what's not to love in the latest Marimekko collection?
These contemporary, timeless, functional Nordic designs celebrate the art of printmaking – Marimekko's iconic prints married with wearable eyewear shapes, and power of colour, created by a unique colour-block mix and match.
Contact: Mondottica (AUS) 02 8436 6666
Stand: DJ23/24
Dosuno
Dosuno (Spanish for two and one) comprises two frames in one with each frame supplied with a matching headband, allowing the frame to transition from the office to the gym or track with ease.
Dosuno frames are manufactured in Siliflex, a patented material that is highly resilient and flexible – it regains its initial form even when twisted and bent. Siliflex makes Dosuno Eyewear a collection that's almost indestructible.
Contact: Aviva & Mann Optical (AUS) 08 9353 2814
Stand: C08
Etro Eyewear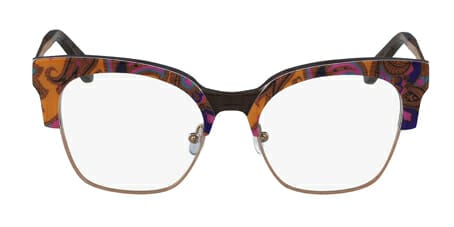 Etro eyewear is 100 per cent designed, made and hand polished in Italy from Mazzuchelli acetate customised with Etro's own paisley graphics. Available in vibrant yet wearable colours, these frames feature personalised metal inserts with paisley decorations. The case is covered by Etro's iconic, yet subtle paisley motif.
Contact: VSP Australia (formerly GenOp) (AUS) 02 9697 8080
Stand: B02
Slimfold
Kanda Slimfold frames are compact and retractable – they slide and pack in a thin snap-closure aluminium case, shrinking to an incredible 10mm thick! New models, SF5330 and SF5346 will be showcased at ODMA17.
Contact: Slimfold Australia (AUS) 02 4861 7700
Stand J06
Seraphin

Seraphin's Fairlawn optical frame has been cut and polished by hand from premium acetate. An ultra-light, cats-eye construction works in tandem with adjustable temple tips for supreme comfort. Form, function and embellishment create a neoclassical aesthetic that makes the Fairlawn a hallmark of luxury eyewear.
Contact: ProOptics (AUS) 02 8007 6041
Stand: H22
Bill Bass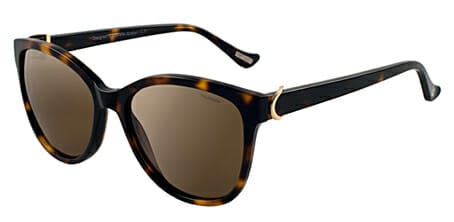 Bill Bass sunglass and optical frames are handcrafted, Italian style acetate frames finished with optical quality metals, and coupled with high quality components and commercial designs. Affordably priced, they target consumers who appreciate quality and longevity in their frames.
Bill Bass has a large range of Rx-able sunglasses and optical frames. See the latest at ODMA17.
Contact: VMD (AUS) 07 5594 9845
Stand: E14
Von Arkel

Von Arkel is a brand that is synonymous with innovation. It's high-tech hinge, made using the same fusion of tempered steel and polishing techniques used in watchmaking, offers exceptional solidity and sturdiness.
With neither screws, nor glue, soldering, or rivets, its mechanism allows the lenses to be tightened while ensuring freedom of arm movement thanks to integrated friction regulation.
Contact: MYM Group (AUS) 07 5528 3656
Stand: H02
CliC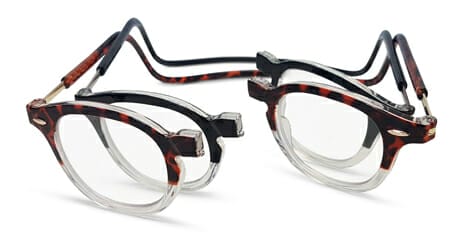 Review the latest advances from CliC, the original 'magnetic connection eyewear' brand at ODMA17.
Take the opportunity to explore the depth of styles, colours and business opportunities available from this unique product… plus Gin tasting every day of the Fair from 5pm!
Contact: CliC Eyewear (AUS) 02 9969 5053
Stand: D18
Optique Line
Optique Line is an established supplier of optical frames to independent Australian and New Zealand practices. The company actively seeks out quality products with the latest materials, technologies and design techniques, and backs its offering with excellent service.
Contact: Optique Line (AUS) 03 9853 0796
Stand F18
European Eyewear
Humphrey's eyewear, with its retro combinations of unusual colours and mirror finishes, will be showcased at ODMA17. Within the range are lightweight stainless steel models, models for smaller faces, and a new kids' collection. European Eyewear will also showcase the latest models from Titanflex, Brendel, Jos.Eschenbach and Freigeist.
Contact: European Eyewear (AUS) 03 8756 0900
Stand J08
Nine Eyewear
Designed in Denmark and handmade by skilled craftsmen in Japan, nine eyewear weighs no more than nine grams (hence the name), regardless of shape, colour and material. While the original frames were made from ultra-light titanium, subsequent collections have been made in an even lighter material – transparent polyamide – which in conjunction with titanium enabled the frames to be produced with a weight less than five grams. The seventh and latest collection, nine origin, pays tribute to Japanese artisans and craftsmanship.
Contact: Nine Eyewear nine-eyewear.com
Stand No: DJ09
Paul Hueman
Paul Hueman is a fast-moving retro Korean designer brand. Launched in Australia by Bonastar in 2013, it has developed a strong reputation for its quality and variety.
Contact: Bonastar (AUS) 02 9310 1688
Stand: C20
Stepper Eyewear

For over 40 years, Stepper Eyewear has been producing innovative and technically sophisticated frames with an enviable reputation for comfort and fit. With the classic Stepper SI and contemporary StepperS collections, there's a frame to suit everyone.
Contact: Optique Line (AUS) 03 9853 0796
Stand: G18
TechShield Blue
TechShield Blue is a next generation anti-reflective coating that targets wavelengths associated with digital eye strain. Combining the advantages of a premium anti-reflective coating with the benefits of absorbing and reflecting blue light, TechShield Blue provides the greatest protection in the 400-430nm range, reducing blue light transmittance by as much as 85 per cent.
TechShield Blue is designed to offer protection against UV, glare, smudges, scratches, dust and fogging. It also reduces front and back side reflectance.
Contact: VSP Australia (formerly GenOp) (AUS) 02 9697 8080
Stand: B02
Transitions
Transitions lenses seamlessly adapt to the perfect tint indoors or outdoors while helping to protect eyes from UV rays and sunlight, as well as helping to protect against blue light outdoors and emitted from digital screens.
Transitions Live the Good Light campaign is inspiring a younger generation of glasses wearers to trade in their clear lenses for Transitions every day lenses. To support the campaign, Transitions is giving eye care professionals the chance to win a Mini Cooper Convertible. Check out the Mini Cooper Convertible at ODMA17!
Contact: Transitions Account Manager
Stand: B08
Hoya EnRoute Driving Lenses
EnRoute lenses are designed to minimise stress on the visual system and provide a more comfortable driving experience. Available in premium single vision or progressive lens design, they have a glare filter and an optional contrast-enhancing filter.
Hoya will also launch its new Sportive lenses at ODMA17. Hoyalux Sportive progressive lenses and Nulux Sportive single vision lenses fit the visual requirements for sports where performance is directly related to binocular control, visual accuracy and reaction time.
Contact: Hoya Account Manager
Stand: D02
Zeiss Lenses for Digital Life
Digitisation impacts our vision… nearly nine out of 10 people with digital eye strain use devices for two or more hours each day.* Zeiss Lenses for Digital Life provide digital vision solutions for customers who spend long days and many hours focusing on digital screens and being surrounded by artificial light.
* The Vision Council, Eye Strain Report 2016, USA
Contact: Zeiss Account Manager
Stand: F02
Rodenstock Road 2
Rodenstock's first ever driving lenses improve comfort and visibility for patients on the road – whether it's dark, they're confronted with glaring lights, high traffic or bad weather.
These lenses are TÜV Rheinland certified, which means user testing has confirmed that Impression Road 2 progressive driving lenses fulfil all requirements for TUV certification.
TÜV Rheinland is a German independent product auditor and certifier.
Contact: Rodenstock Account Representative
Stand: G16A
Bonastar Lenses
Bonastar is an Australian-based optical company that provides all indexes of stock lenses, as well as tailor-made grind single-vision, bifocal, trifocal, and free-form progressive lenses.
Within the range are blueEase lenses for use with digital devices and adaptive lenses such as Transitions Signature, XTRActive, Vantage lenses. The new-trend Eyezen lenses with Crizal Prevencia coating are also available from Bonastar.
Contact: Bonastar (AUS) 02 9310 1688
Stand: C20
Essilor
Essilor will showcase its special lenses, Smart Blue Filter lenses and Transitions Style Adapt lenses at ODMA17.
Special Lenses have been created at its laboratory in Les Battants, France for almost 150 years to provide solutions for patients with ametropia outside the ordinary range, specific pathologies and those with special visual needs. The range is grouped into two families: an extensive pre-defined range e.g. spheres -40D to + 30D and an on-demand range of uniquely customised products.
Essilor's Smart Blue Filter clear lens cuts up to three times more blue-violet light than standard prescription lenses, without changing the look of your patient's spectacles. With the same level of filtering of blue-violet light as Crizal Prevencia, it can be used to safe-guard patients at risk of AMD from the sun's blue light or for added contrast and comfort when using digital device users.
Transitions Style Adapt lenses protect against UV and blue light and are available in four new colours; sapphire, amber, emerald and amethyst along with the established colours of grey, brown and graphite green.
Contact: Essilor Account Manager
Stand: H16