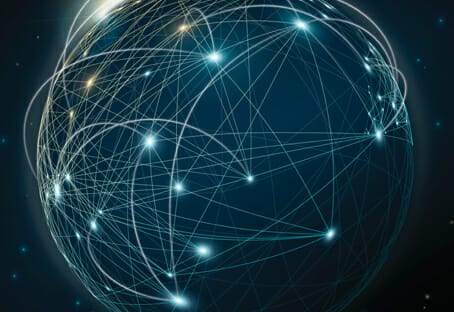 There are few who have a greater perspective on the global optics market and Australia's place within it than Gianni Cossar, Global Director Optics and Eyewear at global research company GfK. mivision recently sat down with Mr. Cossar to gain his insights into where the industry is sitting today and where it's heading… and how you can position yourself for the ride.
According to IbisWorld, the Australian optometric industry comprises 3,182 businesses employing 14,226 people and generating an annual revenue of AU$3 billion. Growth has been sitting at 1.2 per cent per annum since 2012.
An increasingly competitive environment, greatly influenced by corporate players and online competition, has impacted performance and placed downward pressure on prices.
Gianni Cossar observes how optometrists are increasingly being forced to take a more retail oriented approach to business.
The optics industry, including Australia and New Zealand, sits largely in the shakeout phase of the macro industrial process
Q: You often speak to audiences about the evolving maturity of markets in different regions of the world. Where do Australia and New Zealand sit relevant to those markets (Asia, Europe, America) and how should this direct optometrists in their patient management?
A: Indeed, industries evolve across time. There are management models describing the main forces and drivers impacting each phase and therefore the overall state of the industry.
We correlate a country's macro socio-economic factors (i.e. the level of economic development of the market, gross domestic product, level of industrialisation, and consumer spending etc within what we call a "Vision-Care Culture Penetration"; this influences the macro-mix of optics product groups within the Industry. To make it simple, the penetration/absolute importance of product groups varies substantially whether you are looking at developing or growing markets, like India or mature markets like Japan or Germany) influence the geo-positioning of the industry. This translates into evolving sets of challenges for companies and optometrists operating in this market space.
The optics industry, including Australia and New Zealand, sits largely in the shakeout phase of the macro industrial process (Figure 1). This phase is marked by several macro-drivers including consolidation and vertical integration. These have a strategic impact on overall business direction but then of course – in practical terms – decisions made locally by companies and optometrists need to be tactical to reflect local dynamics and peculiarities. Of all the drivers, currently a lot of attention is being placed on the vertical integration side.
Q: What does vertical integration within the industry mean – to the market, distribution and optometry practices? What should optometrists do and why?
A: Few industries are as complex and fascinating as optics. This Industry operates within a very peculiar scenario. In the same retail environment, products coexist with very different "touch and feel" and end-user positionings, stretching from the semi-pharmaceutical environment of vision care (the optics extension of the healthcare industry), where companies such as Novartis, J&J, Valeant etc. operate, to fashion accessories, which are characterised by very well-known fashion brands.
This quite unique product mix requires a complex combination of skills: from highly technical (semi-medical or eye health) to retail-to-consumer techniques. Any retailer operating in this market space (with no distinction; it can be either an independent practice, a buying group or a chain), faces similar challenges and opportunities because they are operating across such a complex product and market mix.
Right now most of the "vertical integration" is coming from either innovation or industry consolidation around spectacle glasses. As this is the prominent product group in this market space, this is creating a lot of attention… this is usually where I get asked questions about recent mergers and acquisitions within the industry…
Q: You are correct, I am going to ask you more on this. As we speak about vertical integration, how do you believe the Essilor Luxottica merger will impact the local market – for both frame and lens suppliers, and for optometry stores?
A: There have been a lot of talk about the Essilor Luxottica merger, thus I don't think there is anything else to be added. In reality, this somehow represents the "most visible" example of an ongoing phenomenon. But let's try to look at this from a different perspective. As we said, the optics industry sits largely in the shakeout phase, which is impacted by several macro-drivers including consolidation and vertical integration. As visible and impactful as this specific operation (Essilor Luxottica) may be, this sort of scenario was therefore not unexpected – the Industry was shaping-up for this.
Vertical integration is now becoming a consolidated trend in the industry, and is happening both at acquisition level (JJVC & Abbott in the vision care sector is another recent operation) as well as at product level (i.e. Silhouette's new business model or even the latest 3D printing solutions).
For sure, product and industry integration around the "core" optical product – spectacle glasses – represent a key aspect for anybody to reckon with. As the leading, global market research consultancy company in the industry, it is GfK's prerogative to advise our business partners (industry players and retailers) about such dynamics and the potential impact to their business operations.
Q: How is online shopping impacting the local market, how does this compare with Europe. Should optometrists have an online offering as well as bricks and mortar or should they focus on making their bricks and mortar stores stronger – and how?
A: Channel contamination can no longer be described as a growing phenomenon but a reality in day-to-day business execution. It is now established within almost the totality of business to consumer (B2C) and business to business (B2B) industries, and like any unstoppable trend – operating with different speed and momentum around the globe – it can represent either a threat or an opportunity to any retail operation in the Industry. As we look at how retailers can adapt to this scenario, two main phenomena appear to be establishing themselves:
1) Online activation / retail (bricks and mortar) execution: this is a tactical retail technique, frequently used in the optics world. For independent practices, this also needs to be associated with geo-marketing initiatives that enable the optical store to maximise their own 'catchment area'. In practical terms this means, 'adapting' to the geographical peculiarities represented by the location of the shop (shopping mall, high street, proximity stores etc.) and matching this with the social characteristics/profiling of the potential target clientele (age, gender, job profile, spending potential, shopping behaviour etc.). Adapting means 'maximising' the capability to attract clients and generate business. In this respect, any online presence, social media/customer relationship management activity or consumer activation program must become an integrated part of the optometrist's marketing mix (of which the shop, its format, the brand/product category offered represents the 'core').
2) Progressive growth of trade brands and private labels: this is about optometrists repositioning the selling proposition from 'brand attributes' to 'product features'. Consumers tend to be receptive, especially in highly technical industries such as optics, to the 'expert optometrist retailer' whose technical advice and expertise can be extremely influential. Optometrists, therefore, are starting to develop their own brands that can't be matched by competitors or, enhance the brands they sell by offering their personal expertise – so that service and knowledge become the defining attribute.
Good practice suggests that optometrists start developing their own KPIs to monitor traffic generated and traffic conversion into sales as well as marginality. Today, these are becoming MUST DO activities in any retail business so that online opportunities can be seized. Of course, there are many other retail marketing techniques that should be embraced… but that's for another time.
Q: Independents represent larger store numbers in the Asia Pacific, however the chains are gaining a greater market share. How can both survive this changing dynamic?
A: As described above, the complexity of our industry is increasing, as a number of macro retail and global trends gain momentum. The capability to adapt to this is crucial for long-term success.
Independent optometrists still represent a considerable portion of the business. However, if we look at the Asia Pacific region and around the world, it appears that 'organised distribution' (chains) is starting to make inroads in optics. This is happening at different speeds around the world, reflecting local circumstances. This represents an important macro-trend that independent optical practices must keep in mind, because these modern retail techniques are destined to play a bigger role in the future. In order to adapt and stay competitive, it is crucial to have a clear understanding of ongoing/incoming changes and trends.
Q: In the face of this shift, what strategies can independent optometrists put in place to maintain their strength and protect themselves from losing market share? Should they consider becoming a member of a buying group or working in collectives, or becoming part of a franchise, and if they do this, how do they maintain their independence?
A: Let me give a 'political' answer to this. As consultants, we can help our partners (industry and retailers) to make successful business decisions, by intercepting trends/opportunities and maximising the return on their investments. This is a bit what we covered previously. We believe that both organised (chains/buying groups etc…) as well as independent distribution face distinctive challenges and opportunities. The secret formula is always to minimise the former and maximise the latter.
Q: How can optometrists balance the need to be perceived to provide clinical eye health with the need to use promotions to drive sales?
A: Retail in optics has traditionally been quite a unique combination of high-professionalism (marked by the eye health component of the business) and general point of sale techniques. Throughout the years, the balance between these two drivers has been shifting from one end of the scale to the other.
Today we observe a new 'phenomenon' as these two components tend to converge in an integrated approach, in which optical stores 'adopt' more and more professional retail techniques (from category management to consumer activations) coupled with higher value products and solutions. One good example of this is in the product category for 'presbyopia' (premium-daily silicon hydrogel contact lenses on one hand and high-performance progressive ophthalmic lenses on the other).
We can say that progressive lenses/or spectacle glasses are driving the growth and performance of the industry. In this scenario one trend that optometrists are adopting is combining premium progressive lenses with their own trade brand frame.
We can, broadly summarise this trend by saying that high margin eye-health category management solutions are starting to drive the decisions made by optometrist practices.
Q: Where do you see our local market placed in 10 years, in terms of chains vs. independents and also buyer behaviour?
A: This would require one entire conference. For the majority of general consumer products, certain phenomena go a long-way back and were triggered by the impact of the global macro-economic crises. These radically impacted consumer shopping behaviour, the relationship between consumers and brands and accelerated distribution channel contamination. A real change in paradigm.
When it comes to optics and other "professional industries", the impact of these changes took longer to start gaining momentum and are starting to be visible today.
To answer your question, we can summarise the next 10 years' trajectory as follows:
The optometrist: From optometrist practitioner to retailer…
The end-user: From patient to consumer…
About GfK
GfK provides relevant market and consumer information to clients across a broad range of sectors.
Data is collected by more than 13,000 market research experts, allowing GfK to deliver vital global insights matched with local market intelligence from more than 100 countries.
By using innovative technologies and data sciences, GfK turns big data into smart data, enabling its clients to improve their competitive edge and enrich consumers' experiences and choices.
Mr Gianni Cossar is the Global Director Optics & Eyewear, GfK Retail & Technology Italy, GfK Consumer Choices. Mr. Cossar was born in Milan. He studied and worked in Italy, England, Ireland, USA and Belgium developing international business expertise in Sales, Marketing, Retail & Management Consulting within the Optics Industry (B2B & B2C).
Before joining GfK, Mr. Cossar was in Salmoiraghi & Viganò (the Italian leading retail chain in the Optics/Eyewear business now part of the Essilor Luxottica Group), where he handled Marketing, Licenses and Retail Innovation). In GfK he manages the global activities of the Optics and Eyewear Panel worldwide, leading business development and geographical expansion as well as ensuring the highest standards of quality and value-added insights to meet clients expectations.
Previously he also worked in international roles, within multinational companies such as PPG Industries/ICI and Ariston/Indesit, operating within the automotive aftermarket and consumer electronics industries.
Mr. Cossar holds a Masters in Business Administration (MBA) from Trinity College Dublin, and is a MCIM/Chartered Marketer through The Chartered Institute of Marketing, England; he is the author of various management articles published in England and Italy. He has been Visiting Professor at Sole 24 ore, Business School in Milan, for Master Program as well as for SDA Bocconi University in Milan. He is regular lecturer and chairman at International Business Conferences and Tradeshows worldwide.