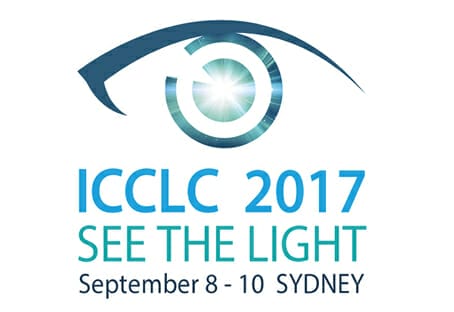 The 16th International Cornea and Contact Lens Congress is just around the corner.
Organised by the Contact and Cornea Lens Society of Australia (CCLSA) and hosted at the Sofitel Sydney Wentworth from 8–10 September, the biennial conference will feature an extensive and impressive line-up of optometrists, ophthalmologists and academics from Australia and the world, including Jennifer Craig, Laura Downie; Nicole Carnt; Helen Swarbrick and Greg Moloney, Colin Chan, Alan Saks and Randy Kojima.
The conference program has the underlying theme of 'See the Light' and will include topics including:
• Is our myopia management short sighted?
• DEWS 2 – Whetting our appetites for new knowledge in dry eye
• Eye tech is high tech
• Surgery and the anterior segment
• Therapeutic challenges of contact lens practice
• Things you can try at home…
Intensive workshops, designed around demographic groups, will include the following topics
• The flat out truth on orthoK
• Advanced Contact Lens Prescribing Bootcamp
• How to Triage Keratoconus and Corneal Ectasia Patients
• OCT Analysis and Interpretation for Anterior Eye and Specialty Contact Lenses
• Specialty Contact Lens Workshop
• Dry Eye Management and The Contact Lens Patient
Delegates will be invited to attend the welcome reception, topic-focused breakfasts and a 'Masquerade' Congress dinner.
CPD Credits Granted for Australia and New Zealand
Fifty-nine points, including 18 therapeutic points are available to optometrists registered in Australia.
The Optometrists and Dispensing Optician Board NZ has granted provisional approval for 17.87 general and 0.99 Clinical Diagnostic (CD) credits for optometrists registered in New Zealand. Members of CCLSNZ are eligible to take advantage of CCLSA member registration fees.
Visit icclc-2017.cclsa.org.au