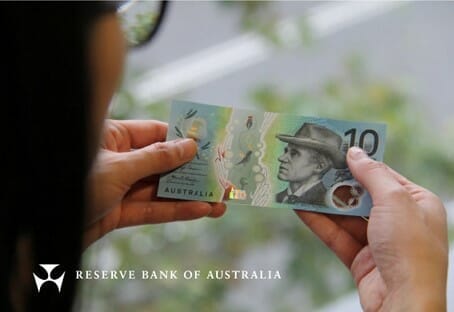 A new AU$10 banknote, with tactile features, will be released into general circulation from 20 September 2017. This follows the release of the new $5 banknote last year.
Describing the new note in a statement to the House of Representatives Standing Committee on Economics, the Governor, Philip Lowe said, "The new notes contain the same world-leading security features as the new $5 note, including a clear top-to-bottom window, and a tactile feature so that it can be recognised by vision-impaired members of the community".
The new $10 banknote continues to feature two of Australia's most prominent writers, Dame Mary Gilmore and AB 'Banjo' Paterson. Other key aspects of the existing design – colour and size – have also been retained for ease of recognition and to minimise disruption to businesses.
The existing series of banknotes can continue to be used, as all previously issued banknotes remain legal tender.