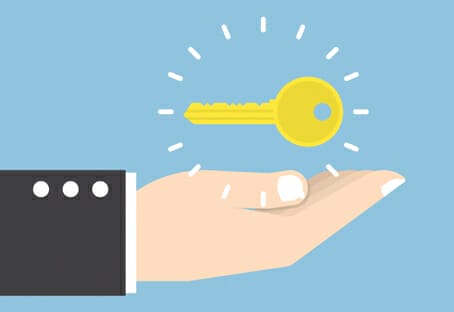 Setting up in practice can seem daunting, but it doesn't have to be. Follow the right steps, and you can quickly get back to what you do best with minimal fuss.
Before you get down to the nuts and bolts of establishing a new practice, it's a good idea to think about how you want to run the business, who will be running it with you, the location of your practice and whether your finances are in order.
Research Your Demographic
One of the first things you will need to consider is your patients, so it is worth investigating the demographics of your preferred locations to work out who you are likely to attract.
If you're specialising in a certain field, think about whether your practice is close to your target market – for example, myopes (paediatrics), presbyopes (middle age) or people with low vision (elderly). Are you interested in starting out in a growth area? Are property prices on the rise?
it's a must to start out with a good idea of how you see your practice in the long term
This might tell you more about your long-term market. It might also have some bearing on whether you choose to buy or rent the property for your practice.
Buy In or Start from Scratch?
Do you currently work in a practice? If there is a suitable succession plan, or an opportunity to buy from the current owners and take the reins, this might be worth considering.
There can be less risk in this approach, because you are taking over a going concern. Hopefully you will know the practice well and this includes the patients, the facilities, the location, the people and the politics. This sort of knowledge can't be underestimated.
However, you may be the type of person who prefers to build a business from scratch. You may have a vision to create the practice of your dreams. There are pros and cons to each approach, but it's a must to start out with a good idea of how you see your practice in the long term.
Surround Yourself with Good People
Obviously, you want to work with experts who know what they're doing throughout the process. This starts at set up, with the banking, building and fit-out professionals. These are all people who need to share your vision from concept to realisation.
The same goes for your practice colleagues. Think about whether you plan to go into business with other partners, or keep your hands firmly on the levers and employ a team of supporting health professionals. This will depend on the way you like to work, and will not only influence how you structure your practice but how you select the people who will help you set it up.
Think About the Space
Part of considering what the practice of your dreams might look like is the space itself. Does the practice have good visibility from the main road?
Is it easily accessible, with ample parking, public transport in the vicinity and disability access? If not, how easy will it be to get the building up to your mandated standards?
Consider whether you're going for a purpose-built practice or planning to purchase an old building and renovate it. These decisions might be informed by how important factors like car parking, natural light, insulation and design are in creating the look and feel of your practice. If you're planning to own these premises, this will impact upon your financial liabilities and returns, now and in the future.
Protect your Investment
If you've been considering going into business, you've probably got some capital put away. It's vital to get information about securing finance to make your practice dreams a reality, and to ensure you're not investing your savings unwisely.
Consider your medium and long-term goals when you look at loan options, and remember to ask about hidden costs. It's a good idea to get advice from professionals about every aspect of the loan lifespan before you sign up for anything.
To get more detail about the process and options open to you, contact us on (AUS) 1300 131 141 to discuss how we can tailor a financial solution to your needs. To download a copy of our Medical Practice Purchase Guide, visit boqspecialist.com.au
The opinions in this article do not necessarily reflect the author or Toma Publishing and its subsidiaries.
The credit provider is BOQ Specialist – a division of Bank of Queensland Limited ABN 32 009 656 740 AFSL and Australian Credit Licence no. 244616 (BOQ Specialist). Terms, conditions, fees, charges, lending and eligibility criteria apply. BOQ Specialist reserves the right to cease offering these products at any time without notice. BOQ Specialist is not offering financial, tax or legal advice. You should obtain independent financial, tax and legal advice as appropriate.
The information contained in this article ("Information") is general in nature and has been provided in good faith, without taking into account your personal circumstances. While all reasonable care has been taken to ensure that the information is accurate and opinions fair and reasonable, no warranties in this regard are provided.
Dr. Brett Robinson is a qualified medical specialist and the Chief Executive Officer of BOQ Specialist, a company that provides tailored financial services to core specialist niches including medical specialists such as doctors, eye health professionals and veterinarians.