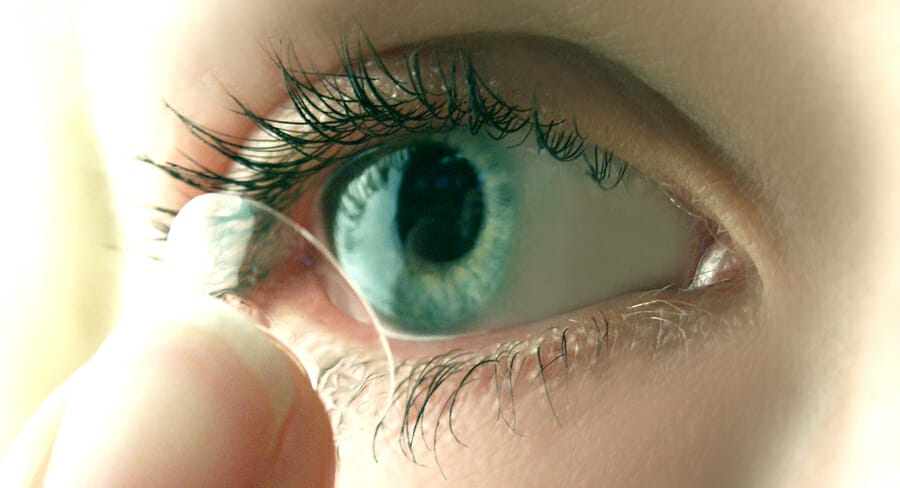 The Brien Holden Vision Institute and mark'ennovy, an independent manufacturer of premium monthly replacement contact lenses, have signed a worldwide exclusive licensing agreement to bring to the market a portfolio of new design soft contact lenses. The silicone hydrogel contact lenses are specifically targeted to address myopia control and presbyopia.
According to BHVI, the lenses will enable eye care professionals to tailor a monthly disposable contact lens to the unique characteristics of every myopic or presbyopic eye with an unprecedented degree of precision and visual comfort.
Around half of the world's population is predicted to be myopic by 2050, and Europe has the oldest 'average age' population in the world. The average age is expected to reach 45 by 2045.
In a statement, BHVI said, "In this new venture, mark'ennovy will bring its unique manufacturing capabilities for producing individually crafted lenses at high capacity/high volume levels with affordable costs, while the Brien Holden Vision Institute, will bring the innovation of state of the art patented designs such as 'EDOF' (extended depth of focus) designs."
Commenting on the agreement, CEO and Founder of mark'ennovy, George Sarrouf, said, "Since its inception in May 1997, mark'ennovy has always opted to differentiate itself from standardised mass manufacturing and marketing, by catering to the more complex fields of astigmatism and presbyopia, with a constant tenaciousness of premium quality and service. Now, with the Brien Holden Institute backing us up, we are looking forward to achieving new milestones in visual correction for improving patients' quality of life throughout its span."
Yvette Waddell, Chief Operating Officer for Brien Holden Vision Institute, said, "We are delighted to be partnering with mark'ennovy to bring our novel EDOF designs in myopia and presbyopia management to the next level of advancement and sophistication in the manufacture of contact lenses, tailored uniquely to each person's eye. Even more importantly, our vision is to slow the progression of myopia in all children to reduce their risk of permanent vision impairment."
Mark'ennovy, in tandem with Brien Holden, will work with key professionals around the world in preparation for product launch, on a date to be announced soon.