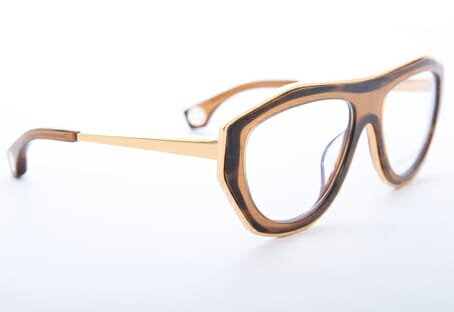 There's nothing like a frame within a frame within a frame.
The outer metal frame of Blake Kuwahara's Larsen has a modern sensibility and captures the inner acetate frame which is composed of two separate pieces.
The use of crystalline acetate for the inner frame, creates the illusion of a shield.
The two completely separate frames are laminated together in a proprietary process that takes over two months to complete, and has become a signature for which Kuwahara is now known.
Contact: Eyemakers (AUS) 02 9960 7766