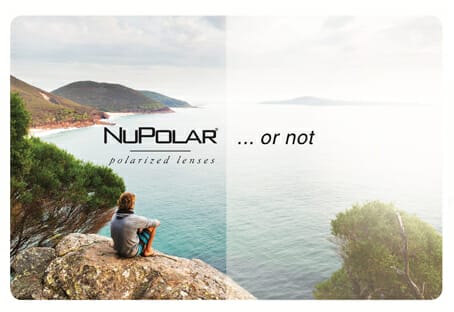 According to Younger, NuPolar polarised prescription lenses are the world's most trusted polarised prescription lenses.
Boasting one of the largest ranges available, NuPolar is suitable for virtually any frame including large fashion frames, wraps, sports frames and rimless. The colour range features three gradient tints to satisfy even the most style driven patients, in addition to five solid tints.
NuPolar is available in impact resistant Trilogy (Trivex) or polycarbonate materials, high index 1.60 and 1.67 materials for the best cosmetics and high prescriptions, and hard resin 1.50.
Practices can order free point-of-sale comprising window displays (poster and window decal), counter cards and patient brochures. Place orders at: www.youngeroptics.com.au/order-pos
Contact: Younger Optics (AUS) 08 8241 9800