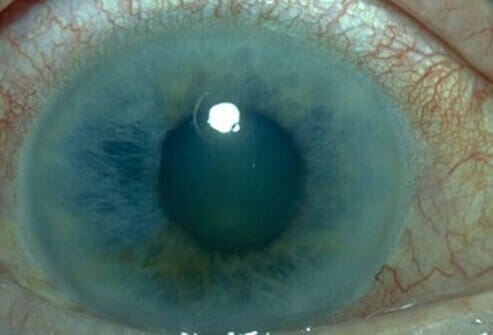 The Turnbull Government has invested AU$9.46 million in genetics research aimed at preventing glaucoma blindness, through personalised treatments.
Minister for Aged Care and Minister for Indigenous Health, Ken Wyatt AM, said the $9.4 million grant to Flinders University's College of Medicine and Public Health would help tackle the world's leading cause of irreversible blindness.
"The potential to personalise treatment through genetics is exciting because glaucoma already affects approximately 300,000 Australians, with up to 80 million predicted to suffer from the disease worldwide by 2020," Minister Wyatt said.
"It's long been known that a family history of glaucoma means increased risk but there are no symptoms or warning signs in the early stages.
"Testing is vital and, although there is no cure, with treatment glaucoma can be controlled and further loss of sight either prevented or slowed."
The research grant will support the work of Flinders University Professor Jamie Craig along with three other key researchers: Prof. David Mackey (University of Western Australia), A/Prof. Stuart Macgregor (The Council of the Queensland Institute of Medical Research) and A/Prof. Alex Hewitt (University of Tasmania).
Professor Craig's study will examine new ways to diagnose, monitor, target and treat glaucoma, promising better outcomes for patients.
National Executive Officer of Glaucoma Australia Geoff Pollard welcomed the funding. "The TARRGET Pilot Study, recently concluded by Prof. Jamie Craig and colleagues, in partnership with Glaucoma Australia and the South Australian State Government has demonstrated once again that family history is a powerful contributor to glaucoma risk, as over 50 per cent of the direct relatives of people with advanced glaucoma in that study either had glaucoma themselves or are glaucoma suspects," said Mr. Pollard.
"Glaucoma Australia believes this new funding, announced by the Minister today, will lead to a better understanding of the genetics of glaucoma, leading to more people being diagnosed earlier and with less vision loss, resulting in a better outcome for the patient, their family and the community."
CEO of Vision 2020 Australia Carla Northam agreed, stating, "Measures to improve or restore sight are among the most cost effective of all healthcare interventions, returning $4 for every $1 invested."
"We know that around 90 per cent of all blindness and vision impairment in Australia is avoidable or treatable. It makes good sense for the Government to invest in eye health and vision care research and clinical trials to ensure no Australian suffers blindness or vision loss if it can be prevented," Ms. Northam said.
Research based on knowledge of the genes that lead to glaucoma blindness will have important real-world impacts in reducing the worldwide suffering caused by this common condition
Important Real World Impact
The annual economic cost of glaucoma in Australia has been estimated at more than $144 million.
"Research based on knowledge of the genes that lead to glaucoma blindness will have important real-world impacts in reducing the worldwide suffering caused by this common condition," Minister Wyatt said.
"Flinders has a long tradition of research and clinical practice of the highest standing, and this five-year grant will support work to make a positive difference by preventing blindness in patients across Australia and overseas."
Funding for the grant, announced on 24 November, has been provided through the National Health and Medical Research Council (NHMRC) and continues the Turnbull Government's commitment to Australia's world-leading medical researchers.
Since 2007, the NHMRC has provided $29.8 million to glaucoma research.