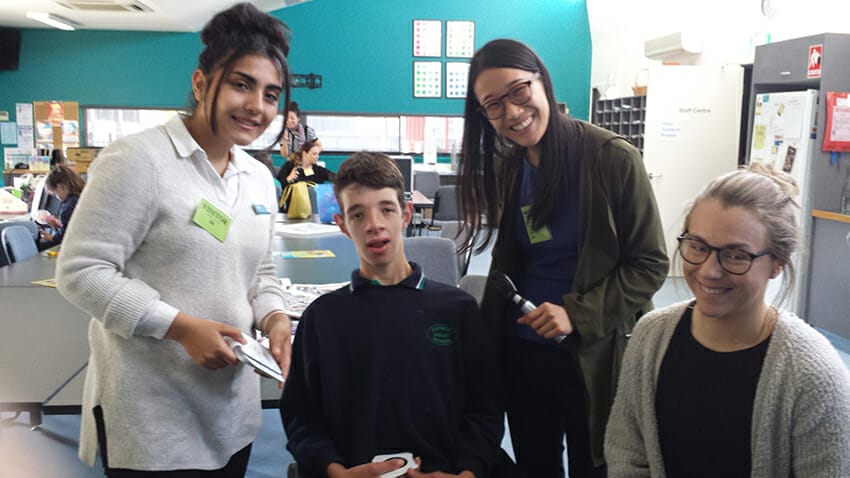 Pictured is Deakin University optometry student Zara Daneshvar and optometry clinician Ash Chan at the rear with Barwon Valley student George Devine and Kathryn Hughes, the school's Speech Pathologist.
Essilor Vision Foundation and optometry students from the Deakin University School of Medicine's Optometry Program have provided a free screening program to students at Barwon Valley School, a state special developmental school that caters for approximately 215 Reception to Year 12 students in the Greater Geelong area. The school provides a unique educational environment for students, between the ages of five and eighteen years, who have moderate to profound intellectual disabilities.
This was the eighteenth free school vision screening project undertaken by the Foundation in conjunction with Deakin University.
Volunteers from Deakin included Senior Lecturer Dr. Geoff Sampson, clinicians Ash Chan, Alissa Maillet, Linda Robinson, Amanda Edgar and Carol Hinch, orthoptist Serap Azizoglu and final year optometry students Lucy Zheng, Kate Pecar and Zara Daneshvar.
At the end of the screening 32 children had been screened with 14, or 44 per cent, of them referred on for comprehensive examinations by local optometrists. The Foundation provides free prescription spectacles where needed.