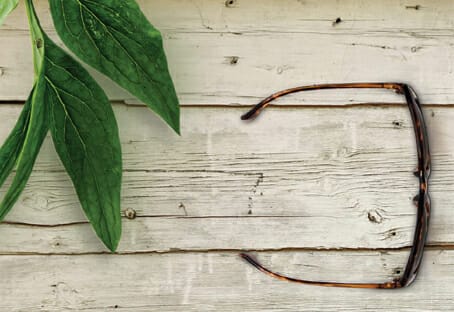 Let's face it. Not every customer has an endless budget. In fact most don't. But that doesn't stop them from wanting to look great. That's where Zana and Max come into the equation. This fashion forward Australian designer brand offers your patients high quality, great looking eyewear at affordable prices.
Zana and Max hit the market in 2016, a sophisticated collection of lifestyle eyewear that appeals to men and women within the broad age range of 30 to 60.
Frames for women are fashion oriented and predominantly manufactured in acetate, with stylish colour combinations.
Men's frames are more conservative in style, mostly manufactured in metals with high-tech features.
I'm a very strong believer in a vertical supply chain that supports independent optometrists
"We're mindful that men enjoy the technology behind frames," said Sean Rosenberg, brand creator and owner of distributor Frames Etcetera. "So we add interesting, but functional features into our collections, like carbon tips, flexible sides and rubberised temples.
Sean knows his market, after all, he's been designing, manufacturing and distributing eyewear in Australia and worldwide for over 15 years.
"For women, it's more about style, about feeling good and looking younger than your years. So rather than going with classic traditional styling, Zana and Max women's frames are retro inspired yet forward thinking."
Inspired and Enhanced
Design inspiration comes from high-fashion brands with a heavy reality check to ensure the final product is instantly wearable and comfortable on the face. "We look at what's coming through and we re-work the designs to suit our market – it's our aim to create stylish glasses that are not so fashion forward that people feel anxious or challenged wearing them," said Sean. "So, we modify the nose pads, bridge size, temple lengths, colour combinations and so on to make them feel very wearable and look good on the face."
While the majority of men's frames are manufactured from metals, women's are mostly made from acetates sourced from Mazzucchelli in Italy.
"This year we've come out with lighter, thinner acetates than ever before and we've worked with some more Interesting colour mixes. We have bold colours for many frames – tones of orange, some blues and greens – but of course a few conservative options and multi-coloured acetates as well."
Then of course there are always the obligatory black and tortoiseshell models – though even within these acetates, there are many more tonal varieties and patternings to choose from. "They're reinventing tortoiseshell all the time," Sean observed.
Reinvigorating and Expanding the Collection
In the new season, you can expect to see more metal in the Zana and Max women's range.
"I can see a gap, so the next collection will have a greater focus on metal, with rounder shapes, double bridges, and frames within frames. We're heading back to the 40s and 50s, and I'm feeling really invigorated at the prospect," Sean said.
He admits that in the past few years his team's focus has largely been on developing its international brands. Now they are just as strongly focused on the development of their house and partner brands.
"I'm very excited about the future. Along with developing Zana and Max eyewear collections, in the new year we will release new packaging, with presentation cases and cloths to complete the offering."
Supporting Independent Business
Everything about Zana and Max has been designed with the independent market in mind. "It's a tough market for optometrists and its essential that we have good relations with our customers, along with quality product and fair pricing. So we've developed a collection that covers a broad demographic. It's possible to put a row of men's and a row of women's frames into a practice and be confident that there's nothing there that's just for show – every piece will sell.
"And because of the price point, it's affordable to offer a Zana and Max frame as a discounted second pair or even give them away, free with a high-end sale.
"I'm a very strong believer in a vertical supply chain that supports independent optometrists and allows them to compete like the corporate players. For this reason, as well as keeping to a value price point, we partner with several major laboratories."
Zana and Max frames are manufactured in China, in a select few small family owned factories, that Sean has been working with for over 15 years. All frames are carefully quality control checked when they arrive in Australia before they are dispatched to customers and lens labs.
"The factories are increasingly busy and costs are rising, however we have good working relationships with the factory owners and confidence in their capacity. I'm up in China every six months, working through new designs and discussing the processes, so we continue to maintain strong relationships," he said.
Frames Etcetera
Frames Etcetera designs, manufactures and distributes its home brands Capri Eyewear, ONYX Sunglasses, Maze and Maze+, Spinach, Buddy and of course Zana and Max. It represents the international brands, William Morris London, Charles Stone New York, Caroline Abram, Momi, Daniel Hechter Paris, C Zone and Revo Sunglasses.