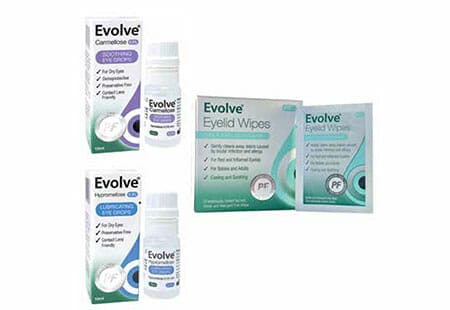 Evolve, a new preservative free eye care range, comes in three different formulations to target specific areas of dry eye: Carmellose 0.5 per cent, Hypromellose 0.3 per cent and Eyelid Wipes.
Evolve drops' generation two technology delivery system gives multi-dose benefits in a single dose unit, from a standard bottle that's soft and squeezable for ease of use. Blue tip technology improves accuracy.
Evolve Eyelid Wipes are a preservative free, detergent free wipe for daily ocular cleansing. Great for cleaning away crusting and stickiness of the eyelids, they're suitable for all ages, even babies and those with sensitive eyes and skin.
Contact: Contact Lens Centre Australia (AUS) 1800 125 023 or Corneal Lens Corporation New Zealand: (NZ) 0800 954 536