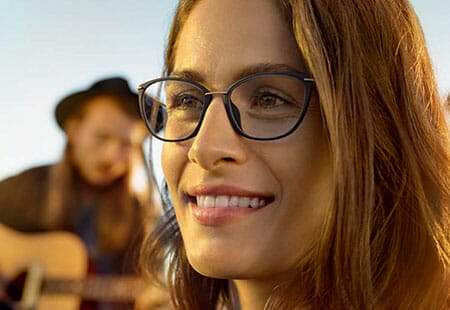 Impression FreeSign 3 lenses are fully individualised progressive lenses based on three Rodenstock technologies:
1. EyeLT reduces aberrations of a progressive lens by changing near cyl and axis in accordance with effective near astigmatism and Listings law. An optional personal EyeLT includes a separate near refraction.
2. Flexible design technology allows the lens design to be individually adapted to the wearer's personal lifestyle.
3. Individual lens technology (ILT) reduces aberrations by taking into account the interaction between the patient's facial anatomy, the frame and the lenses. Choose from pre-set designs Allrounder, Expert or Active depending on your patient's lifestyle, or design a lens specifically for them with Rodenstock Impression FreeSign 3 Individual design.
Contact: Rodenstock Account Manager