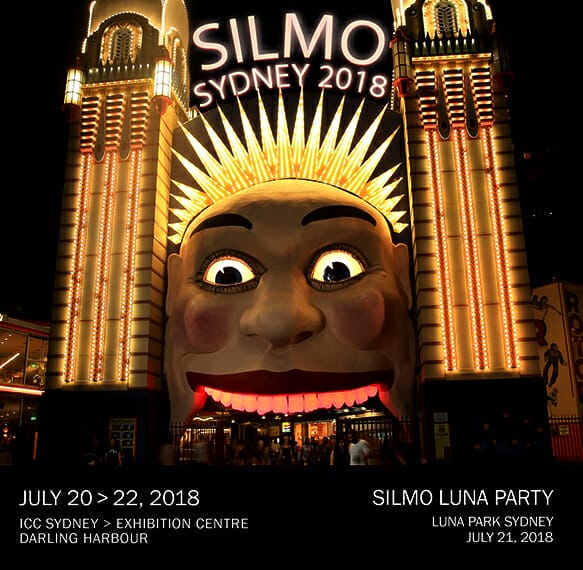 Silmo Sydney organiser, Expertise Events, has announced a new look logo and plans for a celebratory event at one of Australia's most iconic venues, Sydney's Luna Park.
"After the huge success of the Mega Rox Party, the challenge for this event was to come up with a venue destination that had the backdrop of Sydney's famous landmarks and on one of the world's best Harbours over laid with food, drink, entertainment and fun. We have listened to feedback and this year it will run the night before we close (21 July 2018) to allow maximum exhibitor participation," said Gary Fitz-Roy, Managing Director of Expertise Events.
"We expect a big crowd and a great deal of fun! There are a number of international guests attending, and I am sure the industry will show why our part of the world is such a great place to visit."
Like last year's event, the Luna Park celebration will be relaxed, with no formal seating or presentations, and food and drinks flowing during the evening.
It is anticipated that a ferry service will move guests from the Exhibition Centre at Darling Harbour to the Luna Park wharf.
The night will be hosted by Expertise Events in conjunction with Optometry Australia, which recently announced its newly formed partnership with Silmo Sydney 2018.
New Look Silmo Logo
As part of a global review, new logos have been created for Silmo events in Paris, Istanbul, Bangkok and Australia. Silmo Paris engaged a design team to review the logos in each country with the key objective to develop a consistent look and feel for the brand on a global platform. They took into consideration a symbolic logo that would be associated with each country as well as using a traditional base colour that best reflects the country of origin. Consequently, Silmo Sydney has been refreshed with an ochre colour and a boomerang to represent the country's indigenous heritage. The logo will be launched at the end of this month (February)
Silmo Sydney Event Dates
Exhibition: July 20 – 22, 2018, International Convention Centre Darling Harbour, Sydney
Silmo Luna Park Party: July 21, 2018, Luna Park, Sydney.
Early bird tickets to the Silmo party are AU$75. To buy tickets and reserve your place visit www.silmosydney.com