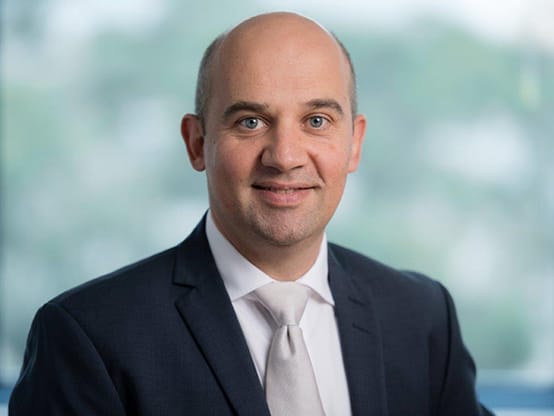 Pierre Longerna, who recently took over as Chief Operating Officer at Essilor Australia and New Zealand, says he is optimistic about the future of the local optometry market, predicting over 5 per cent year-on-year growth.
"The Australia-New Zealand market is very robust and has significant upside for growth," he said in an exclusive article for mivision. "I have been looking closely at the local market since arriving mid last year and firmly believe the sector is in good shape. While there are a number of challenges facing us all, there are also lots of exciting opportunities to leverage and tap into."
Mr. Longerna referenced the fact that a significant percentage of the population in both countries suffer from uncorrected or under-corrected vision. "We estimate up to 1 million people fall into these categories across the two markets," he said. "This offers huge potential in terms of new business for the optometry sector.
"Additionally, the growing prevalence of myopia, our ageing population and the need for people to protect their eyes against UV and blue light means more and more consumers will need to access improved lens technologies and products to help them deal with these conditions and challenges."
French-born, Mr. Longerna started his new role at Essilor ANZ last July after arriving from Canada where he was President of Nikon Optical North America. He has worked in the industry for almost 15 years and has held a range of senior positions with both Nikon and Essilor dating back to 2005.
More recently, he has been busy building a new management team and spending time in the field meeting as many customers and industry representatives as possible. "It has been helpful speaking with our customers and hearing what people have to say about the state of the local market. There is a lot going on at present and the sector is looking to players such as Essilor for leadership, support and guidance in terms of product development, new ideas and innovation.
Committed to Doing Better
"My visits and meetings have confirmed to me that Essilor has a good reputation among eye-care professionals locally, but also reinforced the fact we have not been operating to the usual high standards we expect of ourselves. We need to do a better job of focusing our people and products around the needs of the market, particularly among the independent optometry sector, which represents a major part of our business."
Mr. Longerna says he is committed to improving this situation. "Our engagement levels are about to change dramatically," he said. "First of all, we are planning a major roadshow around Australia and New Zealand next month where we will be hosting customer dinners and updates in 10 key locations. We'll be using these forums to launch a number of exciting new products including our new Varilux X series – the most advanced progressive lens on the market – and our new lens coating Crizal Sapphire UV.
"Our team is looking forward to spending time with customers and demonstrating our solid commitment to long-term partnerships and our plans to continue to develop and deliver premium optical products to the marketplace. We will be showcasing our innovation and suggesting ways we can better engage our customers. We will also be highlighting our ongoing investment in research and development, staff training, customer service and marketing."
Essilor Luxottica Merger 'Scare-Mongering'
In regard to the highly-publicised merger with Luxottica, Mr. Longerna says it is critical that Essilor allays industry concerns and eliminates much of the miscommunication and confusion in the market.
"The scare-mongering by others has been disappointing and frustrating. Let me stress that the merger, if approved, will not change the way Essilor does business locally, nor distract us from our total focus on supporting the local optometry sector. For at least three years the two businesses will operate separately, reflecting the pattern for many of our businesses and partnerships around the world. Indeed, of the more than 60 existing partnerships in place around the world, none of them has altered in any way how we operate in our local markets."
He said the merger is simply a natural by-product of international business dynamics. "The local optometry sector can rest assured Essilor ANZ will continue to focus on innovation and our partnerships to grow the industry, no matter what transpires with the Luxottica merger," he concluded.