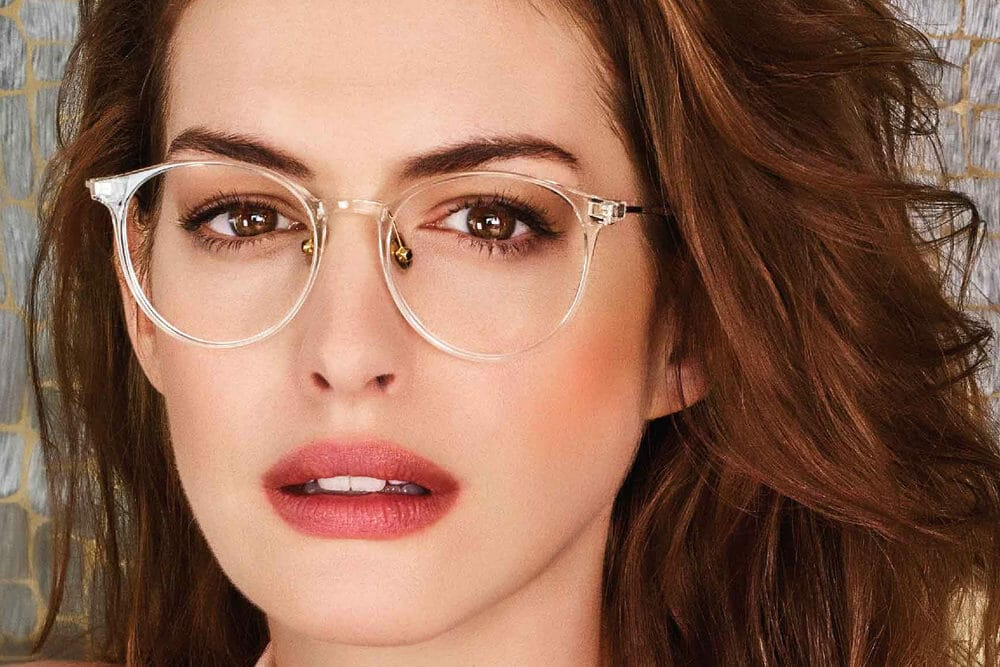 Bolon eyewear launched in Australia just a year ago, yet already this Italian designed brand has made a name for itself. That's hardly surprising when you take into account the elegant style, high quality and affordable price of the frames that Bolon creates for men and women… and then there are the high profile brand ambassadors – none other than Anne Hathaway, Hailey Baldwin and Davika Hoorne.
Bolon Eyewear may be a recent arrival in Australia, however this company has been around for a few years now. Founded by Xiamen Yarui Optical in 2003, Essilor acquired a 50 per cent stake in the company in 2013, and since then, the brand profile has grown internationally.
According to Emilie Compagnon, Bolon Eyewear's brand manager for Australia/ New Zealand, Bolon eyewear is designed for the fashion oriented consumer who appreciates romance, art and style.
We have a team of designers in Italy… their brief is to redesign classic styles, integrating refined modern details to ensure that every frame is a unique piece of art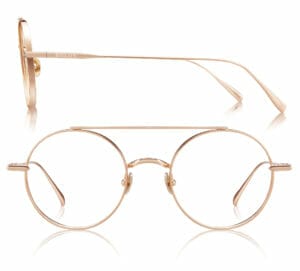 "Our main target group of consumers are between 25–35 years old, both men and women. We also have a 'mini-me' collection for the kids. The designs are inspired by the best sellers from our adults' collection, so now kids can be mini fashionistas too!"
Ms. Compagnon said the three aspects that make Bolon a stand out in the eyewear sector are its classic styles, craftsmanship, and accessible pricing, which makes Bolon particularly appealing to the mid-market.
REDESIGNED CLASSICS
"We have a team of designers in Italy who design our frames and their brief is to redesign classic styles, integrating refined modern details to ensure that every frame is a unique piece of art. They seek their inspiration from many different sources such as jewellery, flora, architecture, art and fashion. For example, we have the Eiffel series inspired by the famous Parisian monument, with a lattice design reflected either on the front or on the temples of the frame," said Ms. Compagnon.
INSPIRED CRAFTSMANSHIP
"When it comes to craftsmanship, our ultimate aim is to ensure comfort and of course longevity, so we use premium materials and innovative techniques to achieve lightness and a perfect fit.
"Many of our frames are made with imported ultra-thin steel that is laser cut into a thickness of just 0.6mm, resulting in slimmer and more flexible frames. The signature metal detailing, for example in the Eiffel series, is combined with a lightweight, flexible thermoplastic temple, which enhances the wearer's comfort level," she explained.
"Our Double-lenses series is another example of this craftsmanship and is one of our iconic styles. The lenses are lasercut with precision and we use contrasting coloured lenses – solid rimless outer lenses, which give the eyewear a unique geometric shape, are paired with contrasting coloured mirror or gradient lenses. It's a frame that impeccably combines a retro and contemporary design for an ultimately trendy-chic look," said Ms. Compagnon.

As testament to the company's focus on design and quality, Bolon was recognised with the 'Best Sunglasses of the Year' award in both 2011 and 2014 and in 2014, it was ranked among the Top 500 Asian Brands.
"Bolon was the only eyewear brand in this prestigious ranking. Our innovative frame design, high quality materials and excellent craftsmanship were the three key advantages that helped establish Bolon Eyewear as an affordable luxury brand," commented said Ms. Compagnon.
All Bolon frames are manufactured in Xiamen Yarui Optical's own factory, which employs over 1100 people in China.
SUN AND OPTICS
Bolon launches two collections of Optical and Sunglasses every year – one in February during Mido Italy, and one in October during Silmo in Paris.
"Within our sunglass designs, we offer elegant and modern frames, as well as retro and futuristic shapes. While most of our optical frames are more classic yet still on trend in their design, we realise that some customers treat optical frames as an accessory. For this reason, we are now replicating some of our more individualised sunglass designs into our optical frames.
Working with brand ambassadors of this calibre has really helped us to build our brand quickly…
"Broadly, we believe oversized frames and single-piece lens frames will be big in the coming season, however we won't limit ourselves to this trend. Fashion comes and goes, but style stays and we will launch new designs tailored to people of different attitudes and style. The perfect fit for the face features is important and this is something that we are constantly working towards. Ultimately, we aim to offer something for everyone at Bolon Eyewear.
BOLON FAME
Despite being an "affordable premium frame" Bolon has succeeded in attracting high profile brand ambassadors, who you would typically expect to be associated with more premium priced products. In line with the company's focus on product and design diversity, the brand ambassadors have been selected to appeal to diverse markets.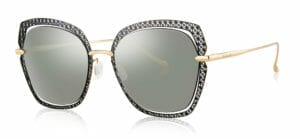 Academy Award Winner, Anne Hathaway – who is internationally known for her elegant and glamourous fashion style – has been Bolon Eyewear's brand ambassador since 2016. American supermodel Hailey Baldwin is a more recent global ambassador, and is known for her charming personality and effortlessly-chic persona. Thai modelturned- actress Davika Hoorne, was chosen to be the brand ambassador in Southeast Asia, where she appeals to a more localised community with her contemporary style and approachable personality.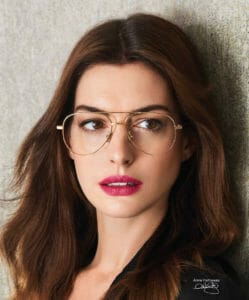 "Working with brand ambassadors of this calibre has really helped us to build our brand quickly in Australia. We now distribute to 200 stores across the country and we are looking forward to continued growth," Ms. Compagnon said.
For more information about Bolon Eyewear, visit www.boloneyewear.com.au