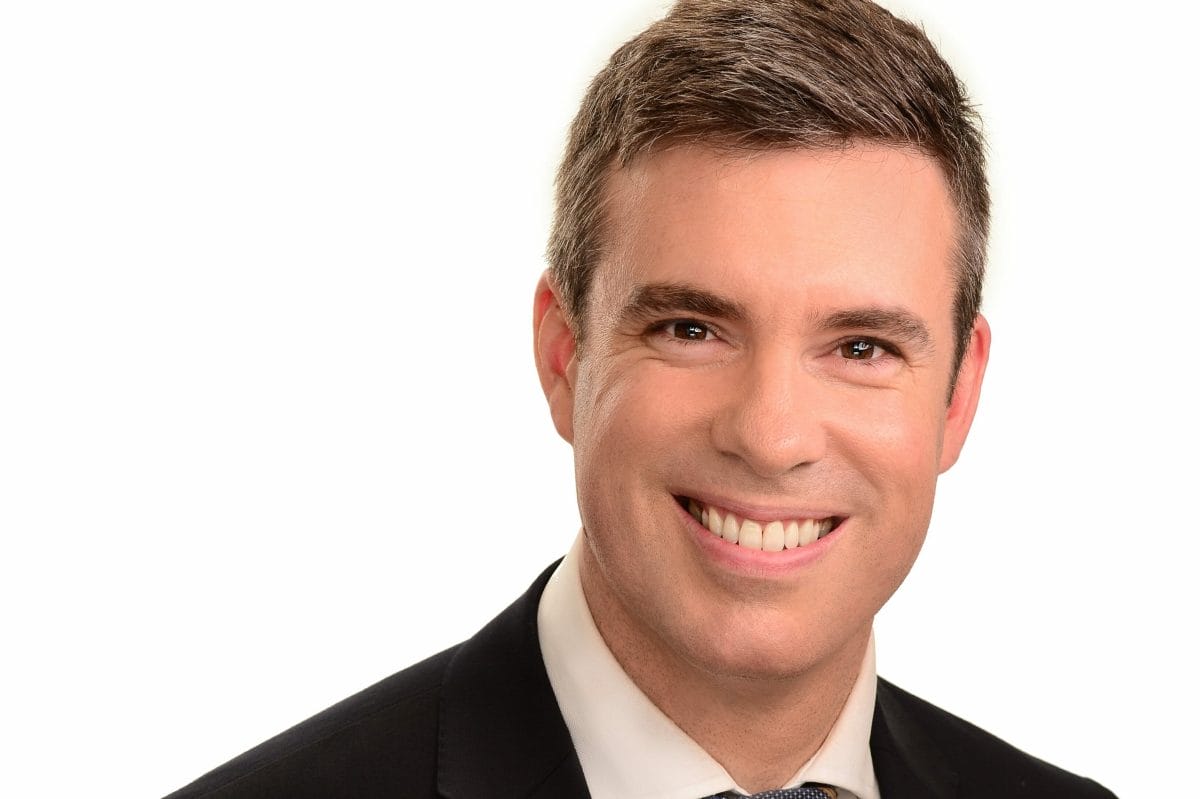 Sydney ophthalmologist Dr. Greg Moloney has been awarded the prestigious Troutman Corneal Prize for his paper Descemetorhexis Without Grafting for Fuchs Endothelial Dystrophy – Supplementation With Topical Ripasudil, published in Cornea.1
The Troutman Cornea Prize for Young Clinician Investigators was established by Dr. Richard Troutman, one of the founders of the Castroviejo Cornea Society, and its second president. The award is bestowed annually by the Society for the paper published in Cornea during the previous year, which was judged to be most outstanding and innovative, and authored by an investigator 40 years of age or younger.
Dr. Moloney and colleagues investigated the safety and efficacy of descemetorhexis without donor tissue as a primary treatment for Fuchs endothelial dystrophy.
The technique removes the dysfunctional central endothelial cells and guttata, leaving the peripheral Descemet's membrane intact. This enables healthy cells to repopulate the entire posterior corneal surface. The procedure does not require donor tissue, which means there is no risk of rejection.
Dr. Moloney's prospective study reported on 12 eyes of 11 Fuchs endothelial dystrophy patients who underwent a primary central descemetorhexis of 4 mm or less.
A topical rho-kinase (ROCK) inhibitor (either Y-27632 or ripasudil) was used to treat the eyes of patients whose cornea failed to clear by two to three months postop. Endothelial keratoplasty was used as a final salvage option for unsuccessful cases.
Dr. Moloney reported outcomes as follows:
"Between two and nine months postoperatively, nine of 12 eyes (75 per cent) showed spontaneous clearance of corneal edema. Of the remaining three eyes, two failed to clear by two and three months and were treated with topical ripasudil. Both subsequently experienced clearance of edema. The remaining eye failed to clear by month five and did not improve with Y-27632; it ultimately required endothelial keratoplasty.
"Eyes that achieved corneal clearance demonstrated improvement in mean BCVA from 0.26 logMAR at baseline to 0.13 postoperatively (follow-up range four to 30 months). Central corneal thickness improved from a mean of 615 microns preoperatively to 577 microns at study end, and there was no change in refractive mean spherical equivalent."
Dr. Moloney described ripasudil, a rho kinase inhibitor drug developed to treat glaucoma and ocular hypertension, as a new tool to promote corneal healing.
"The work of Shigeru Kinoshita from Kyoto had suggested the rock inhibitor class of drugs as potential accelerants of corneal endothelial healing. We were frustrated by initial healing in some descemetorhexis cases, which then stalled, suggesting we could stimulate the process again. Ripasudil was chosen as a selective rock 1 and 2 inhibitor which was already to market in one country. There was also some phase 3 safety data available. The effectiveness of this in some cases has given us a new medical tool which we have not previously had in helping the cornea to heal," he said.
primary descemetorhexis should be considered for treatment of Fuchs endothelial dystrophy in patients whose corneal guttae have not extended to the periphery
Dr. Moloney reported that the study results, along with findings from other research groups, indicate that "primary descemetorhexis should be considered for treatment of Fuchs endothelial dystrophy in patients whose corneal guttae have not extended to the periphery.
"While it would be ideal to have a clinical trial examining the procedure in comparison with DMEK, for now practitioners may consider offering this to Fuchs patients who are willing to wait for corneal clearance and can tolerate a second procedure should their eyes fail to clear."
Unexpected Award
Dr. Moloney said receiving the Troutman Corneal Prize was unexpected and an enormous honour.
"It is tremendously satisfying for all of us at Sydney Eye who have worked on this project. This includes eye bank staff, nursing staff, pharmacists, corneal fellows and the entire corneal unit," he said.
Dr. Moloney's prize comprises an award of almost AU$7,000 and the opportunity to present his work at the annual scientific meeting of the Cornea Society.
Reference
journals.lww.com/corneajrnl/Fulltext/2017/06000/Descemetorhexis_Without_Grafting_for_Fuchs.2.aspx