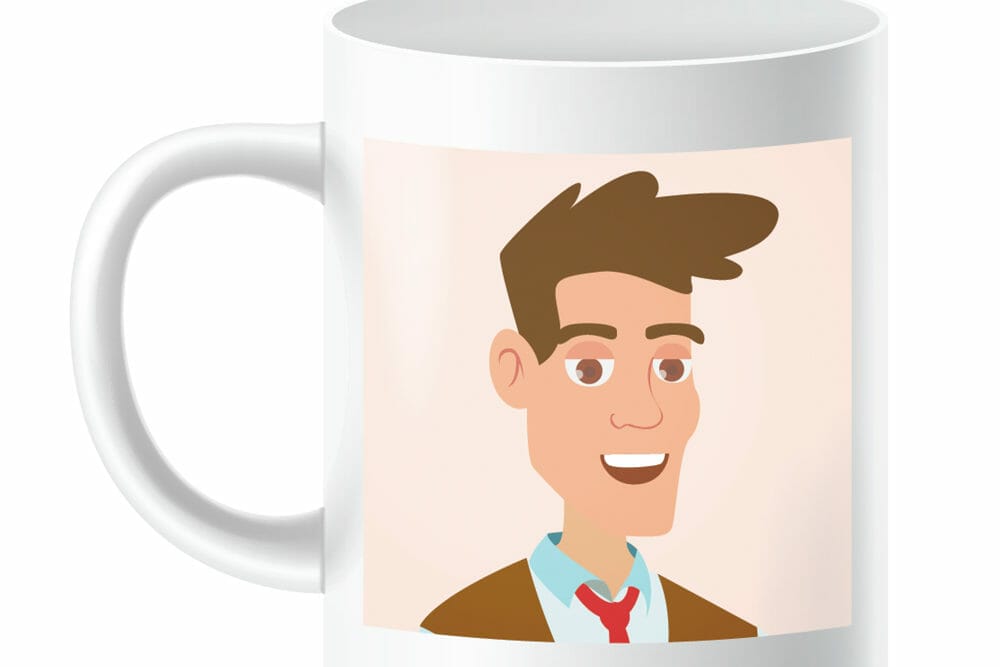 Eye care practices like many businesses today, increasingly offer customised, personalised, and even bespoke products. This has been the future of optometry and dispensing since the arrival of digital surfacing, yet many optometrists and dispensers have been reluctant to embrace the opportunity. This is the second article looking at how you can personalise your offering.
Clinically there is no such thing as 'standard patient care' – the care we provide is always customised and personalised. Optometrists customise by choosing different tests or procedures during their exam routine. Patient care is then personalised by specific plans and follow-up regimes. An easy example is the management of dry eye – gone are the days of sending the patient home with a tube of Lacrilube. Today, dry eye management requires the collection of extensive patient information, the use of specialised equipment, testing protocols etc. to identify the required level of care and ongoing follow-up. For a practice this requires commitment and investment.
In the broader community we have seen customised consumer products for some time… adding your initials to a wallet or towel, or buying a Coke or a jar of Nutella with your name on it is an accepted norm. Lens products can also be customised – for example, double aspheric progressives, available since the mid 2000s, require customised measurements. Yet surprisingly, practices only provide this level of customisation around 4 per cent of the time – potentially another cause of patient non-tolerance.
personalisation is about advanced technologies and proprietary data – the importance of the data you gather should not be under-rated
On an average face, only 20 per cent of frames will give measurements close to the 'default' parameters; e.g. 8 degrees tilt; 7 degrees wrap and 12mm back vertex distance – and even then minor adjustments will be required to ensure the patient gets the clarity they expect.
For the other 80 per cent, customisation is a necessity not an option – as these 'as worn' measurements fall outside 'default' parameters.
When a frame is not average, practitioners have to ask: Can I, or do I, try to make the necessary frame adjustments in order to get correct lens function for this patient? If the answer is "no", taking frame parameters and ordering a customised lens will produce the power to guarantee performance. Minor adjustments are still often required, so the frame must be able to be altered.
POWER OF PERSONALISATION
While customisation attempts to categorise patients to fit to a product, personalisation takes things to an entirely new level.
According to Deloitte, personalisation is a shift in the landscape of consumerfacing brands or businesses.1 The Foresight Project Report2 from the UK says practices that create personalised experiences using advanced technologies and proprietary data are seeing:
Revenue increase by 6 per cent to 10 per cent, and
Growth up two to three times faster than those that don't.
Leaders in personalisation stand to capture a disproportionate share of category profits in the age of individualised brands, while slow movers will lose patients, market share, and profits.
Simon Sinak, a well known TED X speaker, spells out a great truth, "People don't buy what you do, they buy why you do it".
There are plenty of examples of everyday personalisation but here are two you may know:
R M Williams will ensure that your boots exactly fit each foot and come with your choice of sole, heel, elastic and even the little tabs.
Foot Locker's tool designs everything, starting from your footfall and pressure points, down to the colour of laces and logos, to the fabric and heel phrases.
Bringing personalisation to more people is not a niche activity. According to Deloitte, 36 per cent of the public are interested in personalised options and nearly half of those are willing to wait longer for them.1 Price is no barrier with 20 per cent willing to pay a 20 per cent premium. Naturally it is the baby boomers who are at the forefront of wanting to have a different experience, not only commercially but clinically.1
Personalisation fits well within the optometry/dispensing model because it enables you to deliver the 'why' that Sinak emphasises. Once you have assessed your patient, you are able to determine and explain 'why' you need to prescribe a particular drug, treatment regime, or personalised product. In doing so you can gently nudge them in the desired direction, e.g. into those extended focus lenses you know they've needed for years, or you can begin a conversation about an exciting new treatment. This will result in a more personalised experience for your patient and a higher conversion rate for you.
In your practice, personalisation:
Drives patient engagement
Increases patient acquisition
Increases conversions to products or services, and
Increases patient retention.
ADVICE IN A CONFUSING MARKET
Two separate surveys, one in 20053 and another in 2015,4 found that the number one reason why a person chose a particular optometrist was for "advice". Not surprisingly the second reason was that they were "local". Clearly patients trust their optometrist as they want to consult their local expert for advice about their vision.
The key reasons that patients chose a particular lens was firstly, because it would enable them to "see well" and secondly, "they were recommended by their optometrist". I don't think it is too much of a stretch to believe that this need for recommendation extends to all aspects of patient care.
Lens technology has changed dramatically over a short period of time. In my office I found a copy of Eyetalk from 1992. It was a full 17 pages including, contact lenses, frames, and the supplier guide.
In 1992 there was no such thing as a flat screen TV, Mark Zuckerberg was eight years old, and neither Google nor Facebook existed. In that world, our industry had few products to play with. There were:
Nine progressives
No hi-index plastics
Four types of glass (in ANZ glass made up >60 per cent of all lenses), and
One photochromic in glass; etc.
The July 2018 edition of Eyetalk is 175 pages; the vast majority on lenses. Today, at a time when we take our computers with us and USBs store terra bytes of information; our industry is a very different place. We have:
>120 progressives
Dozens of extended focus
Digital surfacing
Hi-index, from 1.56 to 1.74
Glass is <2 per cent of all lenses
Faster, darker photochromic plastic, and
Polarising lenses, etc.
Despite this massive offering I don't hear practitioners cheering, "I finally have a solution for every patient need". Often the reaction communicates a certain amount of doubt, fear, or confusion. This is partly due to the 'Paradox of Choice'… while choice attracts us, we only buy from a small range.
The impact for patients is:
Only one in three practitioners discuss new products with every patient
Optometrists and dispensers are slow to change their prescribing patterns, and often resist using new products
If a patient is presented with an array of options, rather than a recommendation, they are overwhelmed and confused, so they will tend to stick with what they know.
Patients not only want your advice, they need it. Fortunately, you have a broad range of products, services, and clinical skills to meet those needs… however personalisation begins with an in-depth understanding of the patient.
WHERE TO START
Ultimately, as Simon Sinak points out, the patient has to know 'why' they have been prescribed a particular solution and that 'why' comes from data. All practices take extensive patient histories using questioning regimes to cover different aspects of their patients' visual needs and lifestyle. But how often are these questions reviewed and updated to account for the opportunities you have to meet patients' evolving needs?
Remember, personalisation is about advanced technologies and proprietary data – the importance of the data you gather should not be underrated. So, let's look at how the quality of it can be enhanced.
Get the right information at the right time – when and how should each question or set of questions be asked?
For example, what questions should be asked prior to the appointment? Will someone ask the patient directly, or will it be done using a take home questionnaire or an on-line survey, website, app or text message?
The right questions for the right patient – questions for a first time patient versus questions for future and subsequent visits?, Specific questionnaires for contact lenses, orthoK, dry eye etc.
How are you handling personal/ confidential information in the practice – including Medicare, health fund, pensions – the information you gather should include the specific reason for their visit? How do you manage the security of all their data? Privacy is now paramount, so you have to ensure a high level of data security by reviewing your systems so answers are carefully recorded, appropriately shared and securely stored.
Update your questioning regime – what new questions need to be added to cover the evolution of the patient's visual needs and available products/treatments? How do you either include or eliminate products or services? When, how and who will ask these questions? What is the split between the optometrist and dispenser? How will the information be shared to ensure everyone is on the same page and the patient gets the right outcome?
How will the questions be worded? You must ensure they are clear, unambiguous and easily understood by your diverse patient base.
How often will the questions be reviewed?
It is no longer sufficient to ask random questions – they must be structured. Email and websites are modern methods for data collection which cannot only prepare the patient and save time in the practice, but also pre-empt ideas and concepts that may be important during the consultation. This is also a chance to be really proactive in front of the patient.
Using a standard questionnaire or questionnaires doesn't exclude additional questions but it does provide a head start. They also serve as a reference for the team, the dispenser, optical assistants etc. and are an essential link back to the patient's needs. For example, "You told us on your questionnaire that you struggle when working on your car when using your progressives" etc.
The 'why' for a patient can come from simple observations – eye colour; complexion and skin type, gait etc. should stimulate questions, start conversations and in turn, provide prescription solutions; for example, "With your fair complexion how often do you use sun protection? How aware are you that the same sort of protection is needed for your eyes?"
Rating scales are useful inclusions in questionnaires because they enable your patients to assign a value to concerns/ characteristics or needs. Remember not to include a mid-point in your scale as you want a clear negative or positive response. For example, you might ask your patient to rate fashion or safety on a scale from one to six with six being very important and one being no importance.
Questions are the essential starting point for personalisation, but in fact they permeate the entire practice process. The third article in this series will look more closely at a new model for the 'practice process'.
Tim Thurn B Optom (UNSW); GDip (Photo) (SA School of Art, Adelaide University); GCertB (American University, Paris) is Director of Professional Services for Essilor Australia and New Zealand. A UNSW optometry graduate, he joined Essilor in 1988 having worked in private practice for eight years. From 1991–1998, he worked in Essilor's International Strategic Marketing Department in Paris, during that time he obtained his Graduate Certificate in Business from American University. Prior to re-joining Essilor ANZ, Tim was regional Professional Services Director and in partnership with BHVI, ran Varilux Academy Asia Pacific.
References
Deloitte Consumer Report – Made to Order. The Rise of Mass Personalisation 2015 
Foresight Project Report – A discussion of the potential impact of technology on the UK optical sector to 2030 March 2016 
GfK Survey ANZ n = 500 (2005) – Criteria for choosing an optometrist 
Consumer Purchasing Survey n= 1000 (2015) – Criteria for choosing an optometrist if you had to see them next week General Information sourced from Optometry Australia NSW Podcast 24 February, 2017