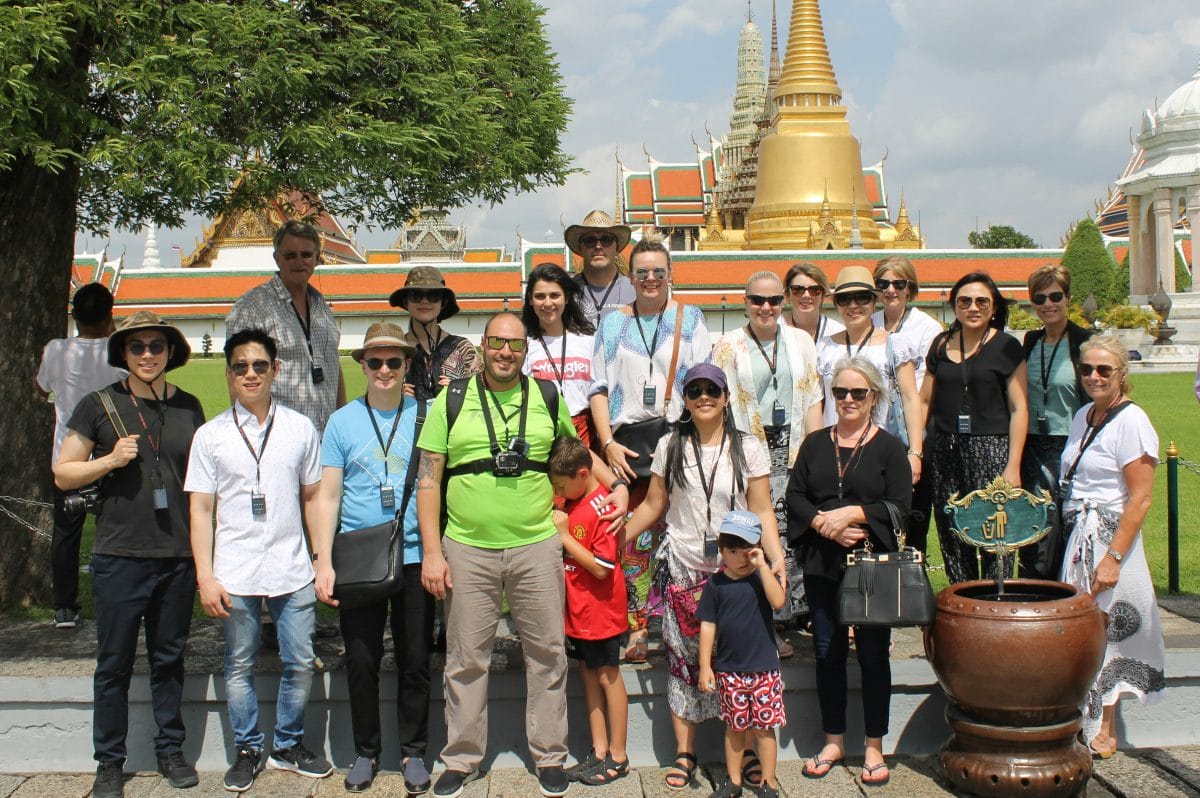 Essilor and Eyecare Plus have recognised the outstanding work of industry experts, taking 15 Australian winners of the eighth Professional Recognition Awards on an exclusive three-day Thailand adventure and educational tour. The winners included optometrists, managers and dispensers from as far afield as Macksville, the Gold Coast, Moss Vale and Mulgrave.
Matthew Lowe, National Sales Director at Essilor Australia and New Zealand said, "This trip is always an incredible experience, and 2018 was no different. As well as creating an opportunity to take the winners of the award on an amazing and eye-opening trip through Thailand, it also offers the chance to create a unique forum that marries experience and insight into our operation, with education. It's rare we get the chance to bring together professionals from all corners of the nation, but it's always fulfilling when we manage to make it happen and we can't wait to do it again next year."
the experiences were invaluable, stimulating new ideas to take home, and bringing a new awareness to their own business
Educational Tour
This year, the winners travelled to Thailand and began their journey with a behind the scenes visit to Essilor's Optical Laboratory (EOLT) – one of the largest Rx labs in the Essilor Group and home to the company's biggest lens manufacturing facility – where they learnt more about Essilor. More than 1,300 employees work at EOLT to deliver Rx and stock lenses to multiple countries across the world.
Craig McFarlane (Director of Education and Professional Services, Essilor AMERA) and Tim Thurn (Director of Professional Services, Essilor ANZ) facilitated an intensive two days of management education, starting with a self-guided retail tour of Thailand optical retail, which allowed participants to experience optical retail through the eyes of a consumer in a different market. They said the experiences were invaluable, stimulating new ideas to take home, and bringing a new awareness to their own business, in terms of image, merchandising, positioning and patient journey.
The commercial session focused on understanding their business better, to identify opportunities based on the key influencing factors that drive success, ranging from benchmarking and KPI analysis, to local area marketing and personality profiling.
Essilor and Eyecare Plus have held this event for the last eight years, with more than 140 winners visiting a variety of Essilor locations from the Essilor Academy in Paris to The International Vision Academy in Singapore. Each trip has been a mix of educational, culinary and personal experiences and the event remains one of the highlights in the annual calendar for both companies.
2018 Winners
The 2018 Essilor and Eyecare Plus Professional Recognition Award winners are:
• Alex Giraldo – Dispenser
• Amelia Roberts – Practice Development Manager
• Denise Lee – Optometrist
• Hoa Tien Truong – Dispenser
• Jaclyn Laws – Dispenser
• Jessica Lambert – Dispenser
• Lynne Casson – Dispenser
• Michael Hare – Optometrist
• Michelle Stannard – Dispenser
• Sandy Lambert – Practice Manager
• Sarah Boneham – Optometrist
• Shaina Zheng – Optometrist
• Jackson Yip – Optometrist
• Thomas Luscher – Dispenser
• Alex Kouch – Dispenser