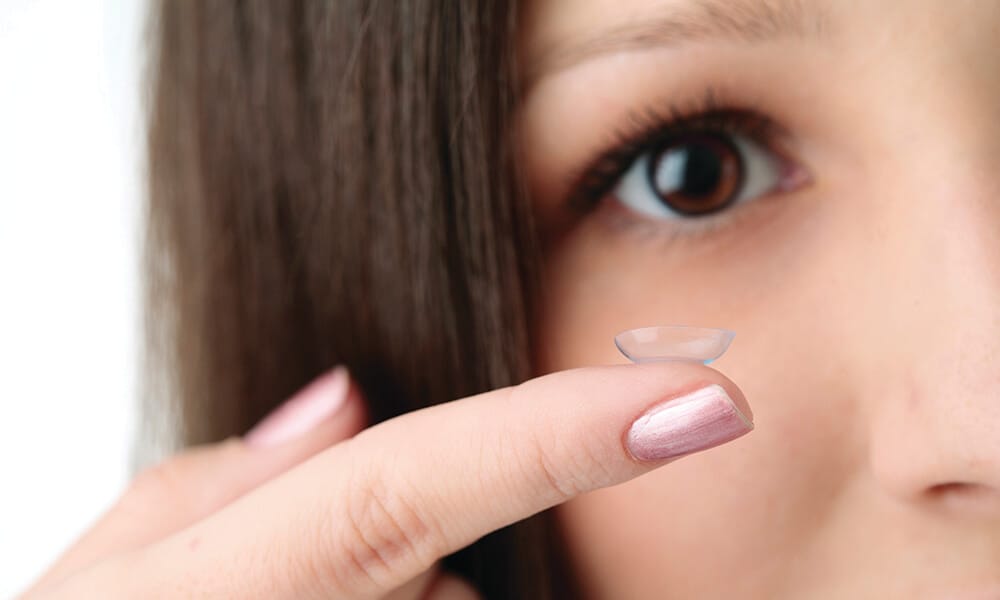 US-based Visioneering Technologies (VTI) has launched NaturalVue (etafilcon A) brand 1 Day contact lenses for myopia and presbyopia control in Australia and new Zealand. The contact lens portfolio will be distributed by Corneal Lens Corporation (CLC) NZ Ltd and its associated company Contact Lens Centre Australia.
The lens portfolio of proprietary NaturalVue contact lenses, includes sphere, toric, multifocal and multifocal toric.
Dr. Stephen Snowdy, CEO of Visioneering Technologies, said the NaturalVue multifocal addresses the optical risk factors associated with myopia progression (peripheral hyperopic defocus, accommodative lag, and amplitude of accommodation), while simultaneously providing vision for children that is on par with spectacles.
"This combination of features is made possible by the optical design, which incorporates a completely novel aspheric design that has distance power in the centre, with smoothly progressive plus power increasing toward the periphery. There is no spherical portion to our design; the relative plus power begins increasing immediately from the centre, accelerates, and increases by many dioptres by the edge of the optic zone. The blur induced by the peripheral plus power is suppressed by the visual system, resulting in clear distance vision with deep depth of focus for near vision," said Dr. Snowdy.
He said the same contact lens is used in presbyopia to provide "excellent simultaneous near, intermediate, and distance vision. The power profile, other than the central distance power, is the same for all of our lenses, so prescribing NaturalVue MF is as simple as optimising the distance vision; there is no need to fiddle with different ADD powers in either children or presbyopic adults," said Dr. Snowdy.
Data Highlights Potential to Halt Myopia Progression
At the 2018 Global Specialty Lens Symposium held in Las Vegas, VTI presented data highlighting the use of the NaturalVue Multifocal EDOF (centre distance) lens design to halt myopia progression.
According to the company, a retrospective data analysis and presentations of almost 100 children across 12 different practice locations showed:
• 90 per cent of the children demonstrated a decrease in the amount of myopic refractive error change with an average of 98 per cent decrease,
• The most frequent finding being 100 per cent decrease in refractive error change, on an annualised basis, and
• On average, 70 per cent of children showed a complete halting of progression of refractive error changes.
A retrospective case series analysis of 32 patients (ages six to 19 years, mean 10.98±2.95) from 10 practice locations, published in Eye and Contact Lens added to growing evidence that centre distance multifocal soft contact lenses may slow the progression of myopia.
According to the study, "At initial presentation, 44 per cent wore spectacles, 37.5 per cent spherical soft contact lenses, 15.6 per cent a different soft multifocal contact lens, and 3 per cent orthokeratology lenses. All participants showed progression of at least −0.50 diopter with current corrections." The children were fit with NaturalVue Multifocal 1 Day EDOF (centre distance) multifocal soft contact lens. Follow-up time was six to 25 months (mean: 10.94±4.76).
The authors reported, "Reductions in the annualised rate of myopic progression from −0.85 D per year±0.43 D to −0.04 D per year ±0.18 D (P<0.00000) OD, −0.90 D per year ±0.57 D to −0.03 D per year ±0.17 D (P<0.00000) OS were observed. These data represent a reduction of 95.4 per cent OD and 96.25 per cent OS. Approximately 98.4 per cent of the children showed reduction of annualised myopic progression; 91 per cent showed a decrease of 70 per cent or greater. Overall, 81.25 per cent showed complete halting of myopic progression, including 6.25 per cent demonstrating myopic regression."
The authors concluded, "This unique EDOF (centre distance) daily disposable multifocal contact lens was effective in slowing myopic progression in these children. These findings add to the growing evidence that centre distance multifocal soft contact lenses may slow the progression of myopia."
Dr. Snowdy said following European approval, plans are now in place for expansion. "CE Mark clears us to enter the European market, which we are already working on by selecting territories, planning logistics and speaking to potential distributors. We expect to launch in Europe in 2018. We are simultaneously working on additional geographies that we plan on launching in during 2018, including Canada, Australia, and Hong Kong."
First Customers Outside US Is Australian
In September, Sydney optometrist Oliver Woo became the first customer to take on VTI contact lenses outside the United States. Mr. Woo, who was the first orthokeratologist in Australia to obtain a fellowship from the International Academy of Orthokeratology and Myopia Control and is now on the Executive, said he was thrilled to be VTI's first customer.
"The lenses have been shown to slow myopia progression in children, and to provide excellent near and distance vision in presbyopic adults," said Mr. Woo. "I'm particularly excited to add Visioneering's NaturalVue Multifocal 1 Day Contact Lenses to my options for nearsighted children."
Visioneering has appointed Corneal Lens Corporation (CLC) NZ Ltd and its associated company Contact Lens Centre Australia as authorised distributors of NaturalVue in New Zealand and Australia.
Reference
1.journals.lww.com/claojournal/Abstract/publishahead/Case_Series_Analysis_of_Myopic_Progression_Control.99309.aspx