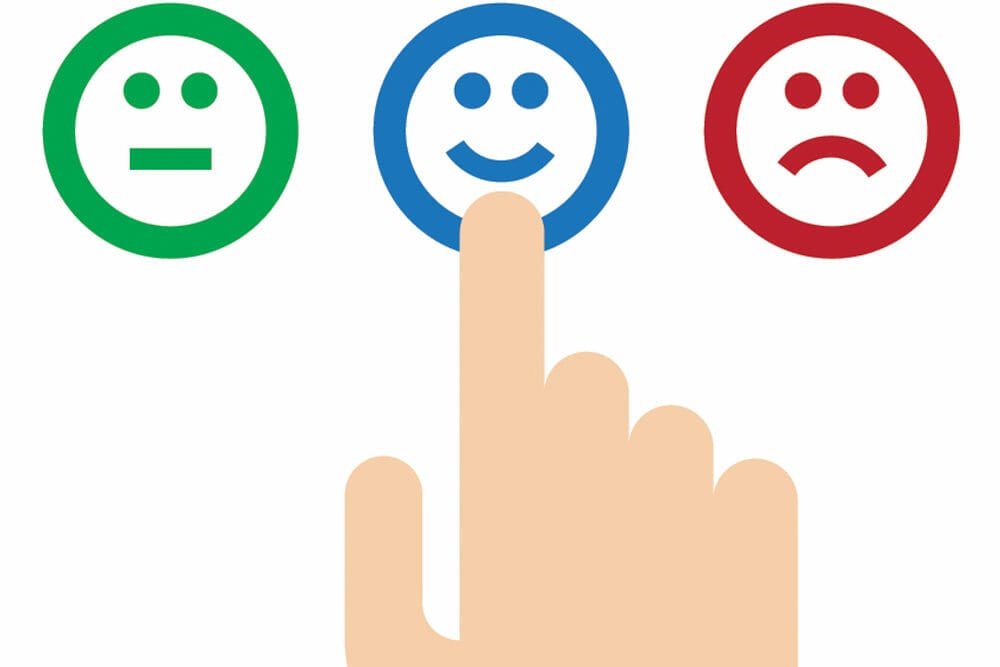 The way patients flow through your practice will significantly impact their experience and may determine whether or not they return. Refining your practice process to deliver truly personalised patient solutions will improve outcomes for patients, staff, and your business. This is the final of a three part series.
In this series of three articles we have discussed a variety of factors relating to prescribing lenses. To recap, we know that:
Patients are lost when it comes to vision and lenses in particular,
They rely on your advice, knowledge, and expertise, and
Your prescription is key, especially for the purchase of lenses, and is the second most important reason for purchase after visual performance.
When they agree to the personalised prescription you provide, they are committing to what is best for their vision, and they are committing to you
In the October issue of mivision the focus was on reviewing your questioning regime in order to give patients the 'whys' behind your prescription. Remember, patients don't buy what you do, they buy why you do it. Everything so far has been leading us to review the practice process / flow and how it affects prescribing patterns.
The most successful practices do three things for their patients:
They prescribe a solution that meets all of the patient's needs – covering all aspects of their vision, both medical and optical,
They educate the patient by showing them the benefits and value of the prescription, and
They offer the patient choice – the choice is not, "Would you like progressives or single vision lenses?" It is helping them to decide what they need today and which part, or parts, of their prescription can wait.
WHAT'S IN A PRESCRIPTION?
As an exercise I often ask practitioners or students to define a 'prescription'. Frequently, they describe the results of the refraction and other consulting room tests. However, the first section of the dictionary definition for 'prescription' states:
"An instruction written by a medical practitioner that authorises a patient to be issued with a medicine or treatment"1
This definition applies to any therapeutically qualified optometrist.
Within its definition of a prescription, the dictionary also refers to "a remedy". The term remedy opens up other areas of optometry – glasses, contact lenses, and even vision training to relieve symptoms, as these are all remedies.
Above all, the definition states a prescription is an "authoritative recommendation for an action or procedure". This defines your expertise – the average patient is in your practice because you know about vision, eye care, and eyewear… and you can provide the solution.
There are many, many areas where we use multiple solutions to cover different needs. Shoes are a great example – you wouldn't go for a run in a pair of riding boots or to a job interview in a suit and a pair of gumboots. On average women have 17 pairs of shoes and men have 10 different shirts for different needs, yet despite all the demands on our vision, the average person has only one and a half pairs of glasses. Only one in 10 patients are recommended more than one pair of glasses during their time in a practice.
Does this mean patients aren't getting everything they need from their optometrists? If this is the case, it's simply because of the way optometrists communicate – change this and you'll change the way patients view you and your business (Figure 1).
Open dialogue between you and your patient, as well as between you and your team members, is absolutely critical.
A PATIENT-CENTRED APPROACH
Your ability to meet each patient's requirements is affected by your practice process, and in turn this affects your practice's ability to gain the loyalty of every patient.
While a patient is in your practice you need to:
Build rapport to gain trust and reduce the anxiety associated with medical tests,
Identify needs through extensive questioning, as described in the October issue,
Establish your expertise by inviting the patient to work 'with' your team so they are comfortable with everyone's role in the process,
Present the prescription which answers all their needs and let them know why the prescription is constructed in the way it is, and what the benefits are for them, and
Demonstrate the value of the prescription and your service – this adds weight to your advice, helps alleviate any concerns and simplifies their choices.
Remember, this is just the in-practice part of your process, don't forgot all the things that impact the patient before they arrive and after they leave.
TRANSFORMATIONAL EYE CARE
In order to be patient-centred, you have to be completely focused on providing your patients with the best result at every step as they travel through your practice. This may result in a pair of glasses, or in many pairs of glasses, medicines, contact lenses, vision therapy, a referral to a specialist etc.
Interlinking your patient's prescription with the practice flow is all about achieving transformation. In the process, you will:
Take a patient with no knowledge of vision,
Give them an understanding of their personal visual needs (at least) and how these can be met,
Provide a professional prescription with all the solutions they need, and
Transform all the theoretical information you have communicated to them into concrete optical devices which may be any or all of the following:
o Functional
o Practical
o Mechanical
o Liveable
o Original
o Fashionable
o Affordable (not cheap, but matched to their budget expectations)
PRACTICE FLOW
The Traditional Process 
The patient makes an appointment over the phone,
The patient arrives at the practice and is greeted at reception where details are checked,
They proceed to a waiting area, where they may read old magazines,
Pre-testing and/or other activities may take place,
The optometrist conducts the full eye examination,
Frame choice is made,
Measurements are taken,
Hopefully the patient pays and leaves the practice, and
After a designated period they return to collect their glasses.
This traditional process can be risky in the current environment because the complete prescription solution is not comprehensively discussed and agreed in the consulting room. Instead, the patient is moved straight into the 'fashion' area of your practice, where their attention quickly shifts from the clinical reason for their visit to the optometrist (ie. optimising their vision needs) to the more fun process of frame choice. This breaks the flow. While frames are something your patient understands, they also trigger an emotional response. If they make an emotional attachment to a frame, it can impact their rational decisions, not only about their lenses but also about their budget. This can lead to the patient walking away from your practice, not because of your clinical expertise (remember that's what they are searching for), but purely because of the way they've judged your frame collection.
As we know, clinical expertise in consulting, lenses, and contact lenses contributes 75 per cent of an average practice's turnover – there's no need to jump into frame selection quite so quickly.
The Modern Process 
A modern practice process / flow will:
Start data collection earlier via online, email etc,
Fill some of the dead time in the waiting area with additional questions identified in the October issue of mivision, along with other activities that inform the patient and those who accompany them, and
Mitigate the risk of losing a patient by completing all of the clinical consultation, including reviewing the prescription solution with the patient and dispenser, prior to moving on to the fashion part of the process.
Let's look at the advantages of this flow in more detail.
We know the primary reason a patient comes to you is for advice about how to see well. When they agree to the personalised prescription you provide, they are committing to what is best for their vision, and they are committing to you. On this basis they will have a better understanding of what their overall budget demands will be, and by committing to you, it will become harder for them to go elsewhere.
THE HANDOVER
There are two ways in which the spectacle component of the prescription can be managed by the practice team. Both depend on great communication between the optometrist, the team, and the patient. In the first model the optometrist prescribes the complete solution in the consulting room. This comprises lens designs, materials, treatments and coatings. The dispenser then demonstrates and validates the choices and their benefits. Once the patient has agreed to the prescription, everyone knows exactly how many pairs of frames are needed and the dispenser will:
Work out the correct style and type of frame to suit,
Make the required adjustments, and
Take the exact measurements to make the whole prescription work.
In the second model, the optometrist provides a broad outline of the patient's prescription, including lens types, material, and whether a treatment or coating is required. The dispenser will dig deeper to refine and customise the solution to suit the patient. In this case, the dispenser and optometrist will validate the final prescription with the patient (Figure 3).
This part of the process is often given the terrible name of 'the handover' and its successful execution is critical to a positive patient experience, regardless of the model used. Poorly executed and your patient will feel like a piece of meat being shunted from one person to another. Well executed and your patient will feel like a VIP. Success depends on how you communicate with each other and how you blend as a team. I hear too many stories of optometrists who don't really want to engage with the patient about their prescription. Similarly, I hear too many stories about dispensers who resist team interaction and refuse to use modern processes.
To facilitate a successful conclusion to the entire practice process, it's important to introduce the patient to the person or people involved in the next step of their journey and explain the skills those people will contribute to delivering their personalised solution. Your patient needs to understand why he or she is being introduced to a new team member, the value they will bring and the outcome they can expect. Additionally, your patient needs to feel included so they can provide any feedback or clarify any particular needs or wants – after all, they have the biggest stake in the process.
LOOKING TO THE FUTURE
New research methods are looking closely at exactly how patients are emotionally affected by their eye care experience. The findings will add another layer to the question of personalisation. In the end, a deeper understanding of the patient will help all optometrists to further personalise their patient prescriptions and assist dispensers to deliver the ultimate solution. I look forward to returning to mivision with these insights.
Tim Thurn B Optom (UNSW); GDip (Photo) (SA School of Art, Adelaide University); GCertB (American University, Paris) is Director of Professional Services for Essilor Australia and New Zealand. A UNSW optometry graduate, he joined Essilor in 1988 having worked in private practice for eight years. From 1991–1998, he worked in Essilor's International Strategic Marketing Department in Paris, during that time he obtained his Graduate Certificate in Business from American University. Prior to re-joining Essilor ANZ, Mr. Thurn was regional Professional Services Director and in partnership with BHVI, ran Varilux Academy Asia Pacific. 
Reference 
en.oxforddictionaries.com/definition/prescription 
Sources: 
The I-CARE Program – Essilor Academy Europe 
Optometry Australia's Ten Minute Tute, April 2017, delivered by Tim Thurn