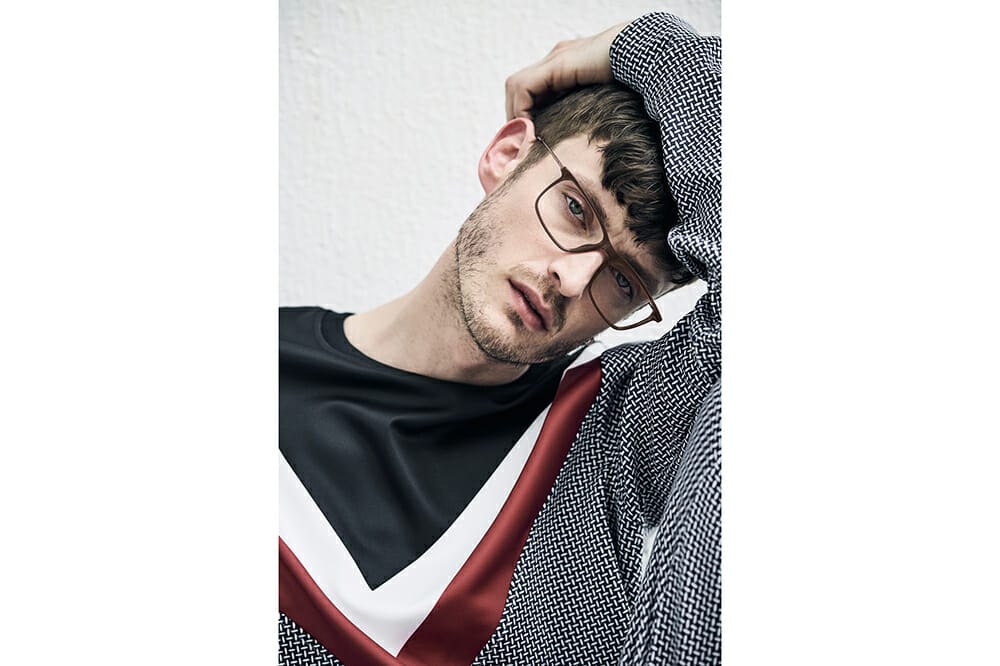 Humphrey's is an explosion of colour, patterns, and style. Designed in Germany by Andreas Diehl, these unisex frames are created to express individual personality.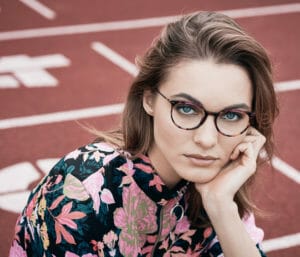 Andreas Diehl was fresh out of design school when he started designing eyewear. That was 25 years ago and for the last 19 years, he's been using his talents to create eyewear for Humphreys.
"A friend who is an optician and was a classmate of mine at design school recommended I try designing eyewear. I had low expectations in the beginning, I was really just there because I was curious… but it turned out to be a great creative career option. I've now been with Humphrey's since they introduced their first prescription collection.
"I design Humphrey's for young, fashion-oriented people who reinvent themselves every day. They're unique personalities, and they have open and modern lifestyles. They're optimistic too – they're always looking forward to the now."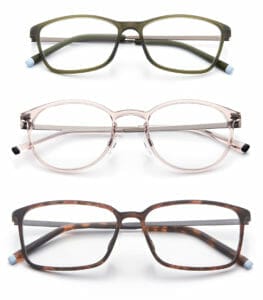 Humphrey's is owned by Eschenbach Optik, which was founded in 1913 and is known for uniting tradition with contemporary design, quality with stunning aesthetics, and creativity with comfort. The company has received the Red Dot Award on three occasions within two years.
Eschenbach Optik first presented Humphrey's in 1994 – a fashion-oriented brand of sunglasses. In 2000, the collection was expanded to include fashionable optical frames in contemporary patterns and colours. Now within the Humphrey's collection, there are unisex spectacle and sun frames for adults, adolescents, and kids (although only optical frames are available in Australia). Designs range from minimalist to fashionable, playful, and bold.
STREET STYLE INSPIRATION
"My designs are inspired by street style in the big cities," said Andreas. "We do trend research at the fashion trade shows and look at street styles outside the fashion shows. We also look to the styles being worn by relevant influencers on Instagram.Then we create our collections – they're all about providing our customers with eyewear that is individual and authentic – it's a mix and match collection, that plays with graphic patterns and colours.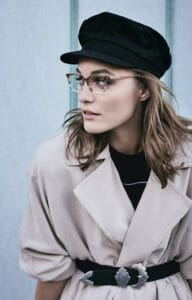 "We also enjoy exploring with technical elements. Model 581066 (below) is a good example, where we tailor made a one-piece temple with an integrated spring hinge. This design is unique for Humphrey's and has come to define the Humphrey's brand identity."
Andreas said he is looking forward to seeing the 2019 collection come together.
"There are so many new trends coming through in eyewear. For Humphrey's we believe in the influence of 90s inspired shapes, and the electric colour palette.
"Our new frames, which will be launched in January, are inspired by the cultural mix we see in big cities, and the 'pattern party' going on out on the street. So we have dressed our frames in multiple colours and patterns. It's really exciting to see."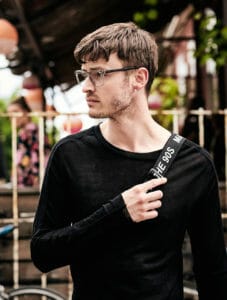 Humphrey's Eyewear is designed in Germany and manufactured in selected factories in Asia. It is distributed in Australia by European Eyewear. Contact (AUS) 03 8756 0900.