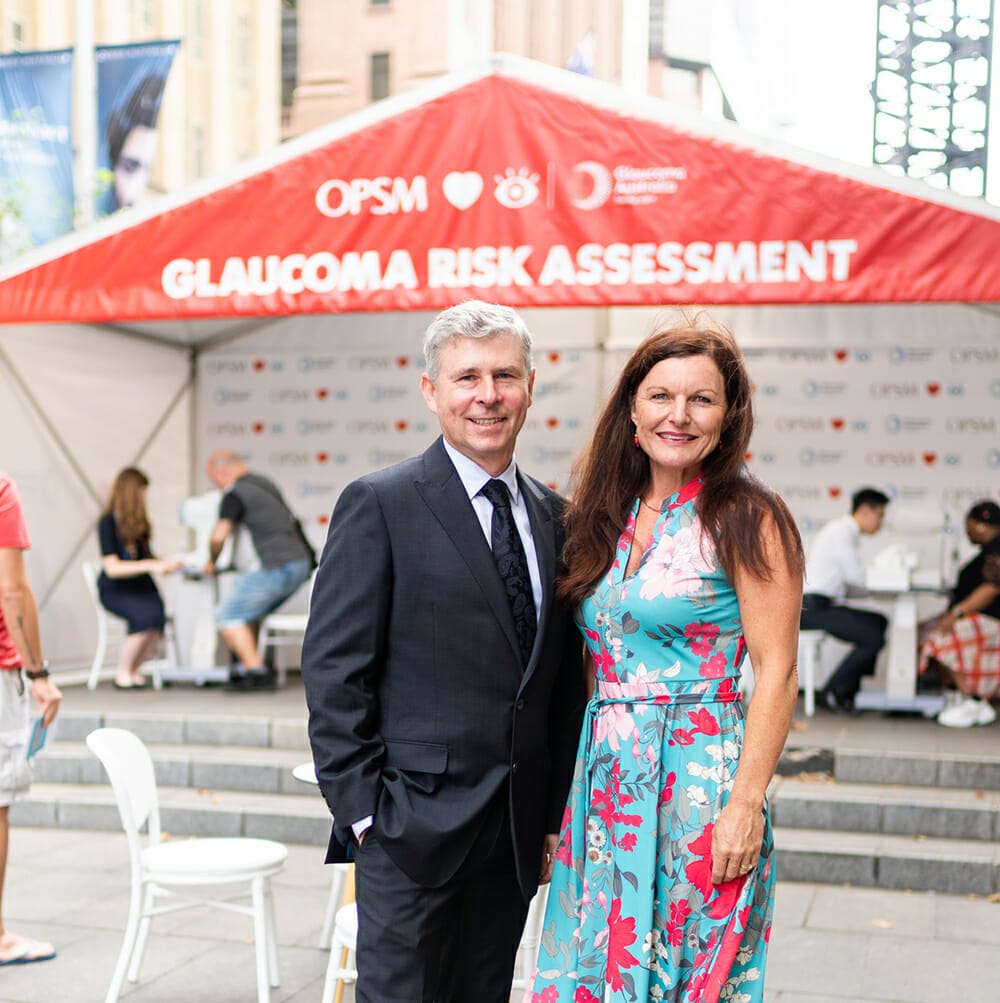 OPSM has partnered with Glaucoma Australia to mark World Glaucoma Week with Eye Screen for Ice Cream – a public eye screening event held in Martin Place, Sydney.
The pop up aimed to encourage Sydneysiders to consider their eye health by taking part in a glaucoma risk screening test, followed by an optional eye pressure test. Attendees received an ice cream sandwich as a result of their participation.
an event like this actually makes people aware that you don't just go to an optometrist to get spectacles
Participants were able to use an iPad to access a Glaucoma Risk Calculator with the assistance of event staff to deduce their level of glaucoma risk on the day. The epidemiological powered technology was created by Sydney University Doctoral student Samuel Marks under the supervision of leading ophthalmologist Assoc Prof Andrew White, who specialises in glaucoma research.
Peter Murphy, Director of Eyecare and Community at Luxottica, said "The risk assessment does a number of things, it checks on ethnicity, age, and family history, and then gives a projected risk assessment as being low, medium, or high. Then we do a pressure test, and if their pressure is also high, the action was to suggest they have their eyes tested.
"Samuel Marks will analyse all the data and give us some interesting statistics that we can take away. In addition to that, obviously we're hoping that we'll pick up a few people that perhaps have a high risk of glaucoma."
Glaucoma Australia CEO Annie Gibbins, acknowledged the significance the partnership with OPSM has had in facilitating the mass public screening, which ultimately raised awareness and enabled the start of a conversation about glaucoma. "To screen people going about their day to day job and actually find those who have a risk factor draws their attention to the need to get their eyes tested. This is a great thing because we've generally got a fairly poor public eye health awareness culture in Australia," she said.
"We know that an estimated eight million Australians haven't had an eye test in the last two years and so an event like this actually makes people aware that you don't just go to an optometrist to get spectacles, you should also go there for an eye health test."
Overall, the day saw 713 entries into the six iPad devices. Samuel Marks noted the opportunities an event like this, and further use of the risk calculator, can provide. "It's quite interesting to have data from a random population of people walking through the city, having an ice cream and an eye screen, and to see what that resulted in," he said.
"We were thrilled with this event. Hosting an event in one of the busiest public spaces in Australia provided the opportunity for our team to have important conversations with people that have not been seeing an optometrist regularly," concluded Mr Murphy.