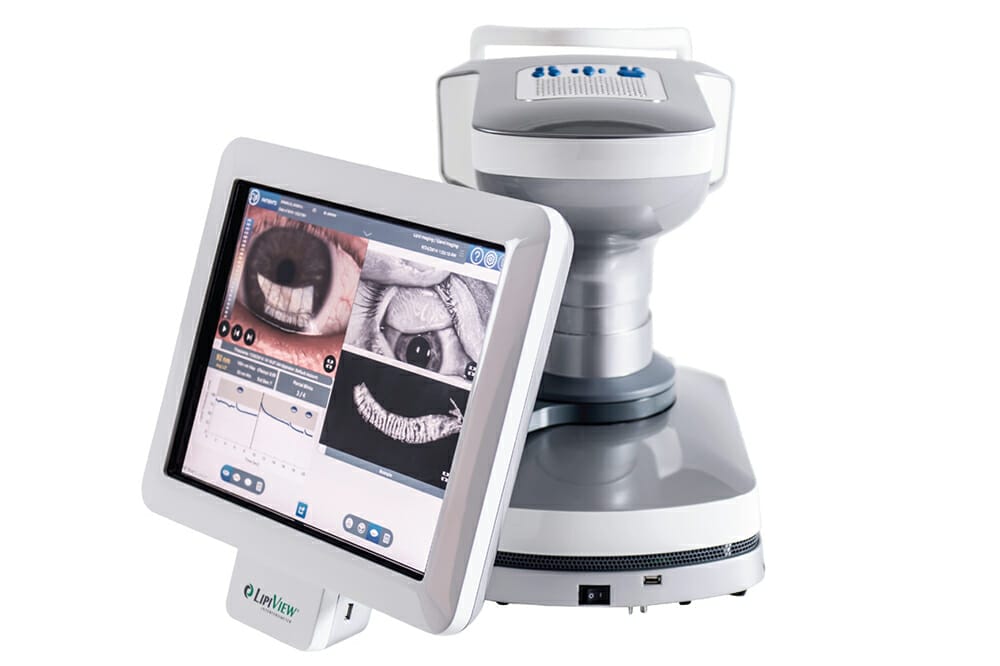 The LipiFlow thermal pulsation system for treatment of meibomian gland (MG) dysfunction delivers therapeutic energies to the MG, to liquefy, then push obstructed meibum up and out of the gland orifices. After an initial anaesthetic drop, no drugs are required for the procedure. A contoured design vaults the cornea and protects the eye, while heat and pressure are regulated with redundant sensors.
The LipiView II ocular surface interferometer with dynamic meibomian imaging (pictured) measures lipid layer thickness with nanometer accuracy, captures blink dynamics, and images meibomian gland structure to provide a sophisticated assessment of factors that contribute to dry eye. Visuals and video captures provide a valuable opportunity to educate patients about their personal ocular health.
The LipiScan Dynamic Meibomian Imager has a small footprint and user friendly design, making high definition meibography accessible for any practice. This durable, lightweight device was designed to maximise workflow and easily integrate into busy practices. Both lower eyelids can be imaged in about a minute.
Contact: Johnson and Johnson Vision Account Manager.