Looking to find another competitive advantage? A package deal on a complete set of quality single vision or progressive spectacles will allow you to offer patients value for money eyewear while allowing for decent margins.
Many independent and boutique style practitioners do very well offering exclusive, high end fashion frames coupled with premium lenses. Their well-heeled patients rarely bat an eyelid and are usually prepared to pay well over AU$1,000.00 for the recommended options. Consequently, these practices are somewhat protected from the rampant commercialisation faced by those providing spectacles to the masses.
But what about the rest of us?
Demographics and local competition from the chains can be challenging for some practitioners. Of course, it's possible to source low cost frames and lenses from China and elsewhere, but this comes with an element of risk – quality issues and delays as well as the time and effort involved in sourcing and managing such relationships.
One way for independent optometrists to maintain a competitive edge under these circumstances is to align themselves with a 'buying group'. The collective buying power means products can be sourced and on-sold at affordable prices, while avoiding all the hassle. Most of these groups also provide in-house or outsourced frame and lens packages that help their members compete, while remaining profitable.
While some wholesalers – such as Hoya, Rodenstock, Zeiss, EssilorLuxottica, Maui Jim etc – offer practices their own frame and lens packages, many do not. However, the savvy companies have established strategic alliances with other complementary suppliers, that allow them to provide complete frame and lens offerings at an affordable price with a decent margin for your business.
STOP PRESCRIPTIONS WALKING
Many practitioners, stuck in their consulting rooms, are unaware of the number of requests that reception staff receive for a "copy of my prescription please". They are simply too busy with patient care, admin, record keeping and compliance to keep a fine eye on the goings on at retail level.
Yet the truth is, regardless of the length and quality discussion you have with a patient about the prescription and recommended lens type, or their seeming willingness to accept your advice, once they leave your room and enter the dispensing area, things can change significantly.
Once a prescription walks out your front door, it's pretty much the last time you'll see it.
Frame and lens packages can help minimise the walk outs.
ENGAGE PATIENTS
The trick is to engage your patient, explain the options and find a package that meets their expectations in terms of style, quality and budget. By all means, start with your premium frame and lens options and gauge their response. If they baulk at the price then show them something similar from the complete frame and lens packages you have on offer. Often, they'll be able to obtain something similar in terms of fashion or functionality, while also benefiting from lens designs that perform well, all at a reasonable cost.
Many providers have developed a variety of specialised and customised options within the frame and lens package, and these can work out to be less expensive than offering add-ons to the more basic packages.
Photochromic lenses and occupational lenses with multi coatings and easy clean coatings, prescription sunglasses with sport and polarised options, for fishermen etc. may all be available. If not, consider recommending each, as appropriate, as add-ons. You may also be able to sell an additional pair.
TAKE A LOOK
Frame and lens packages are certainly worth looking into if you are not already doing so. Spend some time looking at your business metrics, ask staff how many prescription requests they receive, and take a look at the financial and logistical benefits of the opportunity… then take a look at the offerings in the following pages.
Even if you already have frame and lens packages, take another look at what's on offer and check out suppliers you may not have dealt with in the past. Nothing stands still and what you thought was the best, most convenient option, may no longer be so.
Frames and Lens Packages That Sell
Magic
Magic has built a reputation for quality since its introduction to the Australian market 20 years ago. The collection currently comprises 46 models, each in three colours and some in multiple sizes. There are classic styles for men and women in metal or plastic as well as trendier frames for more discerning patients on a budget.
Competitively priced with a good margin, Magic frames come with a two year manufacturer's warranty from date of patient purchase.
Contact: Aarons Eyewear (AUS) 07 3367 8447
Bonastar
Bonastar's iSAVE, Value, and Style frame and lens packages are now available with blue light blocking lenses. Additionally, light weight Mars Fashion frames can be completed with blueEase lenses for digital protection. Prescription blue light frame and lens packages are available with lens indexes 1.56, 1.60, 1.67 or 1.74. Blue light protecting plano lenses are also available.
Bonastar also offers frame and fitting packages for Broadway, Lucs, NuLucs, Advanced Optical Australia (AOA), and Mars Fashion frames. They're fitted with grind Rx lenses that range from single vision, bifocals, trifocals and extended focus, to eyestrain lenses and freeform progressives, in any index, with any lens coatings. Treatments can be added on top of the deals. Display frames are updated every three months.
Contact: Bonastar (AUS) 02 9310 1688 
Oliver Wolfe
Oliver Wolfe, designed for Hoya Lenses, was inspired by practice requests for contemporary frames at a mid range price point that are easy to order. The range comprises 26 optical models, each available in two colours. A sunglass range with new Hoya Mirror lenses is also available. Oliver Wolfe understands supply chain efficiency. Using a display stock methodology, you can order frame and lens packages through Hoya, ensuring your practice benefits from simple end to end supply.
Contact: Hoya Account Manager
JuzVision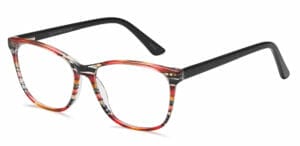 JuzVision has a diverse range of value for money frames for men and women. Brooklyn eyewear brings a European flair to the local market with an extensive selection of men's, women's and unisex frames. The Cubik range includes UK designed men's, women's and unisex frames in acetate, metal and semi-rimless. Then there's the retro Solo Collection, top selling metal frames from Carducci and contemporary frames from Delancy. The Japanese designed Sakuru collection consists of lightweight, comfortable frames for all.
JuzVision packages frames with an extensive range of quality lenses, from single vision through to freeform progressives and antifatigue lenses to provide your patients with an affordable choice. The online ordering system streamlines the experience.
Visit: www.juzvision.com. 
Maui Jim
Maui Jim's ophthalmic collection provides an opportunity for retailers to showcase unique hand crafted designs that can be fitted with the brand's patented lens technology.
Frame and lens packages are available featuring both the exclusive Maui Jim 1.67 HEV (high energy visible light) and the Maui Jim 1.67 high contrast lenses. Within the collection there is a choice of acetate, clip-on, metal, specialty metals, rimless, and thin injected nylon frames.
Light and comfortable, Maui Jim's ophthalmic collection is engineered to balance aesthetics with fit and integrity.
Contact: Maui Jim (AUS) 02 9452 5575 
Instyle
Instyle Eyewear frames are modern and chic yet functional, and fashioned with high quality materials. This affordable collection comprises over 100 different styles and colour options, designed to suit everyone's needs – from the busy professional to the trendy student.
Instyle is available through Opticare's frame and lens package range. It can also be supplied on consignment.
Contact: Opticare (AUS) 1800 251 852
ProVision
Leveraging ProVision's Supply and Fit system (Frame to Follow) can have a profound impact on your inventory management and cash flow. ProSupply offers a choice of over 25,000 optical frames and sunglasses from all 16 different frame suppliers. All stock information is updated every 24 hours, and can be searched via ProVision's powerful Googlelike search engine.
When you place a Supply and Fit order, your frame order is sent directly to your lab of choice with no freight cost (choose from CR Surfacing, Essilor, Hoya, General Optical, Jack Chapman or Rodenstock).
With ProSupply you can:
Decrease freight costs,
Keep your best-selling frames on display,
Reduce your stock holding, and
Delight customers by turning frame and lens orders around quickly.
Contact: ProVision (AUS) 1800 035 618 
Shamir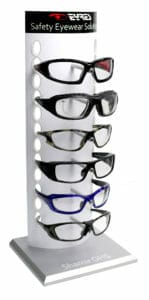 Shamir OHS offers its best-selling Eyres sport safety models certified to Australian and New Zealand SAI Global Standards, with the most advanced lens solutions to provide absolute front and side ocular/ facial coverage and protection.
According to Shamir OHS, these models can provide 100% safety from projectile objects and, in the case of sunwear models, 100% safety from unseen UV rays.
Shamir OHS uses cutting edge lens technology. Its Australian made prescription lenses include Attitude III lenses in wrap frames and Spectrum progressive lenses in flat frames. Great for all outdoor leisure, lifestyle activities and sporting events.
The sport safety eyewear package includes Eyres sport safety models;150 Bercy, 310 Oddie, 624 Plazma, 628 Indulge, 702 Razor EVO2 and 708 Razor.
Contact: Shamir (AUS) 1300 553 465 
VSP Australia
VSP Australia's Elevate Program is designed to support your business and engage staff by giving your practice a definitive competitive advantage and improving your profitability.
When ordering a full price frame* from the Marchon portfolio, complete with lenses through the VSP Optical Lab Sydney, participating practices have access to a complementary or reduced price second pair of Coast Eyewear frames with single vision hard coat stock lenses.** Participating practices receive greater trading benefits as they progress through each status level of the Elevate Program. Program members also receive additional access to marketing funds and merchandising support to complement the Marchon brands they stock.
Exclusive to VSP Australia, Coast Eyewear is the pioneer of economic, fashion forward eyewear. Pictured is CT117, available in gold, bronze, and red.
Contact: VSP Australia Account Manager
*Excludes PCO and close out models.
**Discount level dependent on average monthly spend.