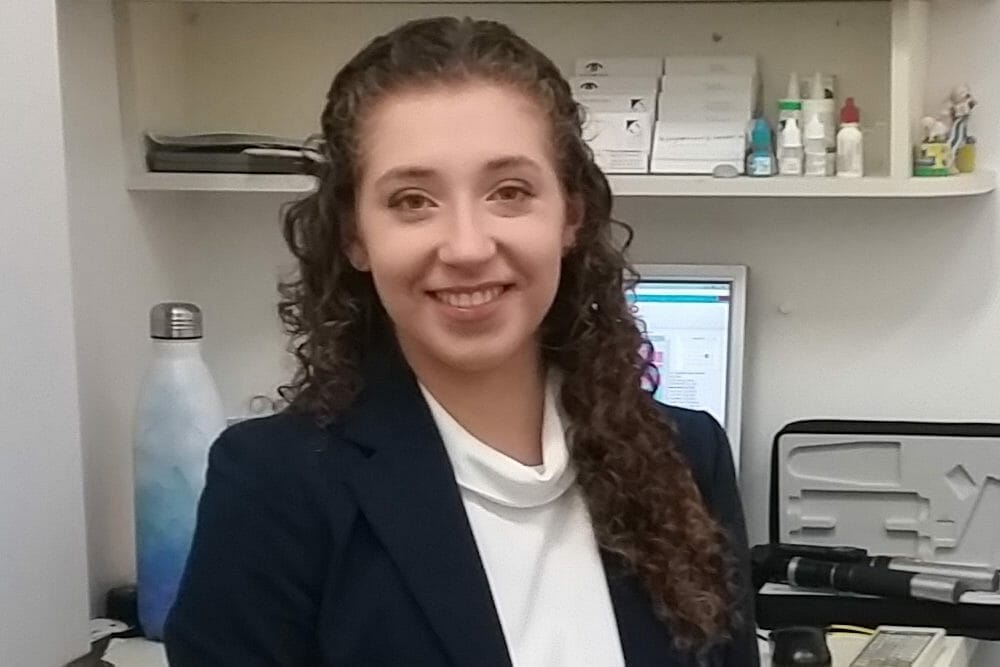 Sometimes dreams seem unachievable. Sometimes life throws curve balls. But if you pursue your dreams with passion and courage, they can indeed come true.
This is a story about a little girl who had a dream. From eight years of age, she wanted to do what her father did – to be an optometrist. Every holiday, she would sort lens blanks at the back of his practice and watch technicians cut them to fit frames. She would listen with excitement to the tales of the day's achievements; kids who were helped to see, sight threatening eye infections successfully treated.
By year 10 she used every assignment to learn about the eyes. And that same year, she got to sit in the practice for work experience. She knew this was her destiny. And so she attended her first Australian Vision Conference, beginning a 10 year streak.
My confidence and knowledge have grown, though I understand I still have much further to go to continue dad's legacy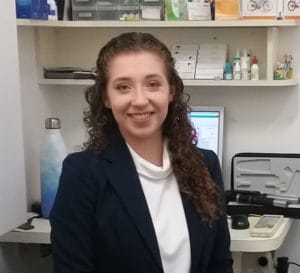 Of course there were doubters. Those who told her that her grades weren't good enough, she didn't have the right personality, and that she should have a plan B. But she proved them wrong.
Not that it was easy. She didn't get into optometry straight from school, and she failed a couple of subjects along the way. At times she questioned whether this really was what she wanted… but in the end she graduated with her Masters of Optometry with Distinction.
The plan was for the father-daughter team to run the family business together. She would have the best mentor you could hope for; 35 years' experience in both optometry and business. However, life throws curve balls and just three months after her graduation, her father passed away.
What did she do? She jumped straight on that wild horse called life and took hold of the reins. She learnt to trust herself and the skills she gained at university. She learnt to be honest with her staff, and draw on their strengths to keep the business going. And, she learnt to make patient management decisions very quickly. Yet despite all of this, she struggled to reach out for clinical help.
And this was where her broader network stepped in. Fortunately, she had used many placement hours getting to know local ophthalmologists with whom her father had long-standing, professional relationships.
They offered support and assistance, and invited her to CPD nights where she acquired invaluable practical education and strengthened professional relationships. O QLD/NT provided additional support with CPD events, and invitations to attend Early Career Optometrists where "dumb" questions could be asked without judgement.
Knowing that O QLD/NT is always on hand to provide legal support/advice should it be required, and to advocate for the profession, helped her sleep at night.
HERE AND NOW
One year on, I love life as an optometrist/ business owner. It is busy and stressful at times, but never boring. My confidence and knowledge have grown, though I understand I still have much further to go to continue dad's legacy.
As an optometrist, I have learnt I am in the best position to drive my business. I take time with my patients to get to know their struggles, hobbies and aspirations. This provides opportunities to give them the most comprehensive eye care and offer various optical solutions to meet their needs. I pride myself on thorough referrals and reports that keep both specialists and general practitioners (GPs) updated. And I find this brings business back to me, as GPs realise my capacity to help them care for their patients.
Learning every facet of the business, from accounting and using business analysis software tools to ordering stock and marketing, has been important to ensure everyone's needs (patients, staff, optometrist, and business) are met.
Learning to listen to any and all advice, has been essential. Ultimately though, I back myself. I'm not afraid to change things – just because they've always been done one way, it doesn't mean that was right or most effective.
Most importantly, I've learnt that if you have a dream, follow it. Dreams can come true if you have the courage to pursue them… and if you hit rock bottom, remember, the only way to go is up.
Rebekah Bormann graduated from Queensland University of Technology in 2017 with a Master of Optometry with Distinction. She is the principal of her family business, Vision Eye Health, on the Gold Coast.