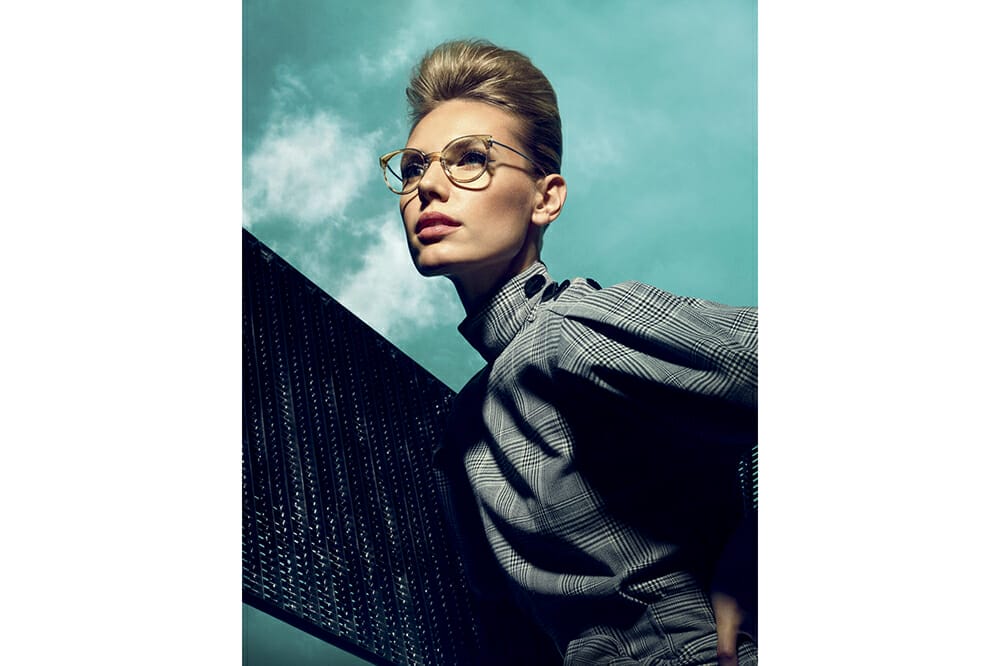 European eyewear is defined by its elegant shapes, strong colours, striking materials and precision technology. The eyewear designers of Europe have a vast history of design and technology from which to draw when evolving new collections for the increasingly discerning consumer.
Europe is a massive continent that comprises 50 recognised sovereign states, covering an area of 10,180,000km2 and bordering the Arctic Ocean to the north, the Atlantic Ocean to the west, Asia to the east, and the Mediterranean Sea to the south. With over 740 million people from multiple cultural backgrounds, it's hardly surprising that this vast continent has been home to some of the world's greatest inventions and has the strength to support design innovation to this day.
the first eyeglasses were made in Northern Italy in about 1290
The history of corrective eyewear in Europe can be traced back to the 1st Century AD when Seneca the Younger introduced corrective glasses to Nero the Roman Emperor, for the purpose of magnification.1
Taking a leap forward, the first eyeglasses were made in Northern Italy in about 1290 and soon after, in 1301, guild regulations were put in place in Venice to govern their sale. Early frames for glasses, called 'rivet spectacles', consisted of two magnifying glasses riveted together by the handles so they could grip the nose.2
In the 1500s, frames were manufactured from whalebone, horn, tortoiseshell and leather. The structure of the frame was arched and a spring bridge pinched the nose to hold it in place.3
A further leap takes us into the 1850s, when folding glasses without a nosepiece were patented by the French optician Berthiot. Of similar design were the German spectacles known as Zwicker or Kneifer. A spring clip retained the item in place under its own tension.4 
It was the famous German eyewear designer Josef Rodenstock who designed the first framed spectacles in an effort to remedy visual impairment. That was in 1877 and you can read more about his innovations in our fashion profile on page 94 of this issue.
Since then, a vast number of European eyewear designers have significantly influenced the technology and design of eyewear, among them fashion designers Miuccia Prada, Christian LaCroix and Giorgio Armani. Notable eyewear designers pushing the boundaries in Europe include Annette Estø (Fleye), Caroline Abram, and Roger Hoppenbrouwers (Roger Eyewear).
Roger, Caroline and Annette were all trained as opticians, and as such understand the importance of balance, comfort and style.
According to Fleye, which was founded in 2002 and now sells worldwide, creating eyewear is about "constantly pushing the boundaries of what is possible, using innovative solutions and sublime craftsmanship to achieve beautiful design, fit, and quality". The aim is to produce frames that are timeless and that complement and emphasise the wearer's style and personality.
There can be no doubt that there is a beautiful elegance about European eyewear today, which is variously described as unpretentious, sophisticated, sleek and bold in colour. It's renowned for being structured and minimalistic, functional and long lasting.
Take a look at some of the stunning European frames available through your local distributors.
References 
www.glasseshistory.com/glasses-history/history-ofcorrective- lenses 
 en.wikipedia.org/wiki/Glasses
www.luxottica.com/en/about-us/museo-dellottica/ eyeglasses-timeline
www.college-optometrists.org/the-college/museum/ online-exhibitions/virtual-spectacles-gallery/pince-nez.html
Centrostyle Magnetic Clip-ons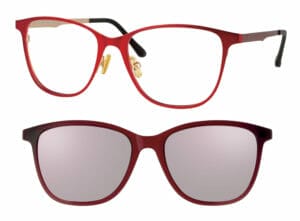 Designed in Italy, these lightweight metal spectacle frames are supplied with a matching polarised clip-on. The minimal thickness of the clip-on makes it virtually invisible when attached to the frame.
Each frame features chromed insert silicone nose pads to complement the frame colouring. Available in three models, each in two colours.
Contact: Aviva & Mann Opitcal (AUS) 1300 850 882 
Eschenbach
Eschenbach's Titanflex Skeleton collection features delicate metals combined with transparent hi-tech plastic. Shapes are ultramodern, yet timeless.
Contact: European Eyewear (AUS) 03 8756 0900 
Fleye Copenhagen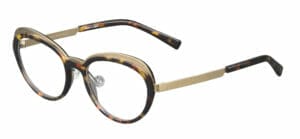 Fleye Copenhagen's high-end, awardwinning Danish designs are puristic yet daring, blending urban impulses with classic simplicity. Pictured is Tuja, a refined rounded frame inspired by butterfly wings. Designed with a playful combination of layered solid and transparent HDCA acetates, Tuja is available in four beautiful colours.
All Fleye eyewear is allergy-friendly and made from nickel-free materials.
Visit: fleye.dk/en
Roger Eyewear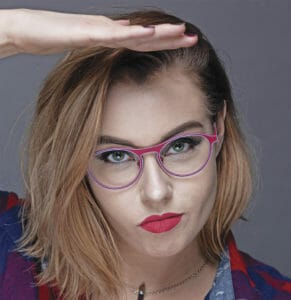 Hailing from the Netherlands and designed by the outlandish optician Roger Hoppenbrouwers, Roger Eyewear is the avant-garde collection you'd expect. A quirky mix of colour, shape and design throughout the collection forms an eccentric yet timeless appeal. Roger is European eyewear with a point of difference.
Contact: LBJ Optical (AUS) 1800 146 228
Miu Miu
The new Miu Miu Logo collection includes an optical frame. The elegant retro-inspired construction features a cat-eye front and the iconic bold Miu Miu logo on the clean-cut temples. The colour palette explores classic shades of black and medium tortoise, combined with playful glitter tones of blue, pink and silver. Pictured is VMU 01S.
Contact: Luxottica Account Manager 
Christian LaCroix
All the acetates in the Christian Lacroix collections are entirely unique, created only for the brand in collaboration with Italian material powerhouse Mazzuchelli. This is bespoke design in its purest form, with inspiration taken from luxury prints, homeware and limited edition stationery collections.
Contact: Mondottica (AUS) 02 8436 6666 
nine eyewear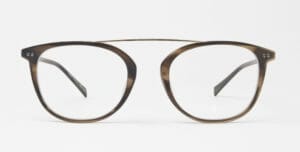 nine eyewear combines the heritage of minimalistic Danish design and the incredible craftsmanship of Japanese artisans in a frame that weighs less than 9 grams.
Contact: Nine Eyewear www.nine-eyewear.com 
Rodenstock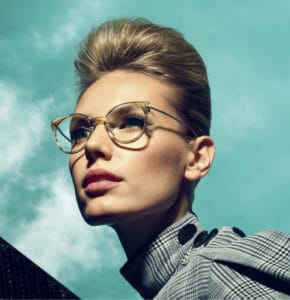 Timeless classic or modern design? With over 140 years of German engineering excellence, Rodenstock combines technology and design to create aesthetically appealing spectacle frames that promise maximum wearing comfort thanks to optimal fit.
With over 130 patents, Rodenstock manufactures masterpieces with unrivalled durability – every pair of spectacles is the result of 118 hours of passion and attention to detail.
Contact: Rodenstock (AUS) 02 9748 0988 
Longchamp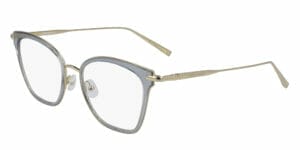 This elegant, sophisticated Longchamp frame is crafted with an amplified acetate front and a subtle metal trim around the lenses. The frame is finished with a metal bridge, adjustable nose pads, and distinct Roseau hinges that recall the bamboo hardware featured on Longchamp's iconic bags. It's infused with Parisian style and timeless allure that evoke the maison's iconic codes. Pictured is LO638S.
Contact: VSP Australia (AUS) 02 9697 8080
OVVO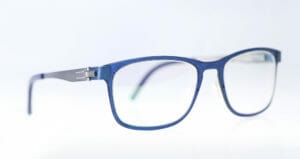 Upholding the highest standard of excellence, OVVO has been creating high performance, technologically advanced eyewear since 1980. Family owned and hand-crafted from their facility in Poland, OVVO frames undergo 85 steps of meticulous craftsmanship, ensuring every pair meets the rigorous demands of the modern customer. Ovvo delivers sophisticated design, optimum reliability and lightweight comfort in every frame.
Contact: Aaron's Eyewear (AUS) 07 3367 8447 
Neubau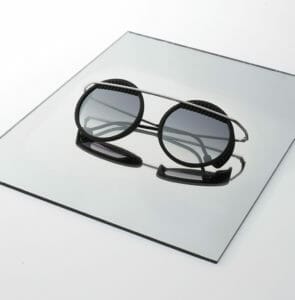 Mimo presents Neubau eyewear's special edition titanium frame, Walter & Wassily, evoking graphic elements of Bauhaus design with straight, clean lines, simplicity and minimal shape.
Contact: Mimo (AUS) 02 9970 1800 
Face A Face Paris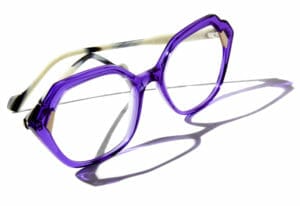 Gipse is the latest collection to emerge from Face A Face Paris. Inspired by the colours and lines of a faceted light filled gemstone, Gipse is a magnificent piece of eyewear craftsmanship and artistry.
Contact: Eyes Right Optical (AUS) 03 9763 1333 
Perspektiv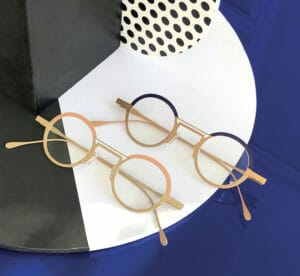 Anne et Valentine's Perspektiv collection is inspired by Bauhaus and constructivism, but playfully reinvented. Outlines are based on architectural vanishing lines, softened on some models with interlacing. These small models are crafted from 100% metal, right to the ends of the arms. Pictured is Perception.
Contact: Eyemakers (AUS) 02 9960 7766 
Von Arkel
The Von Arkel hinge, made using the same fusion of tempered steel and polishing techniques used in luxury watchmaking, offers exceptional solidity and sturdiness.
With neither screws, nor glue, soldering or rivets, its mechanism allows the lenses to be tightened while ensuring freedom of arm movement, thanks to integrated friction regulation.
Contact: Mym Group (AUS) 0429 167 732
l.a.Eyeworks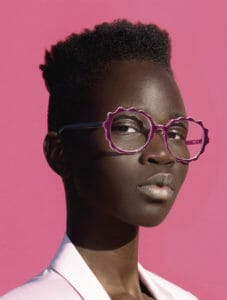 Handmade from premium acetate in Italy, the chic, spacious design of Mollusk from l.a.Eyeworks is animated by expressive scalloped edges, lively patterns, and bold colour combinations.
Contact: ProOptics (AUS) 02 8007 6041 
Mykita
The characteristic lightness and fine detailing of Lessrim finds expression in newcomer Hiroto. This optical frame displays a quintessential Mykita aesthetic – an avant-garde oversize navigator with a distinctive double-bridge element. Acetate detailing on the temple ends and nose pieces balance the featherweight frame and further refines the look.
Contact: Proper Goods (AUS) 02 8598 3037 
Safilo

Safilo's new optical frames reflect the superior design, functional innovation, technical strength, and 'Made-in-Italy' know-how for which the brand is globally recognised.
Recent innovations include a unique titanium E-Hinge that reinterprets the strong, flexible Elasta hinge with a double spring system, and a new Extra Lite hinge, which features an integrated tubular hinge. Ergonomic built-in nose pads on acetate styles and adjustable nose pads on metal styles enhance nose bridge fit. Adjustable temples with anti-slip tips assure a perfect fit and grip.
Contact: Safilo (AUS) 02 9540 0500 
Zeiss Architekt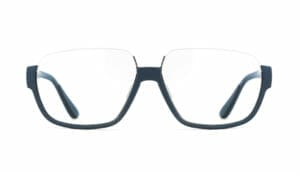 The Architekt Kollektion was envisioned by architect and designer Elmar Gauggel and made a reality by Zeiss Eyewear. It comprises eight eye-catching glasses and sunglasses that combine ingenuity with precision and embrace new technologies and materials. Pictured is Zaha, made by 3D printing in a laser sintering process that opens up new possibilities in design and guarantees strength and elasticity for the material.
Contact: Optiqueline (AUS) 03 9853 0796