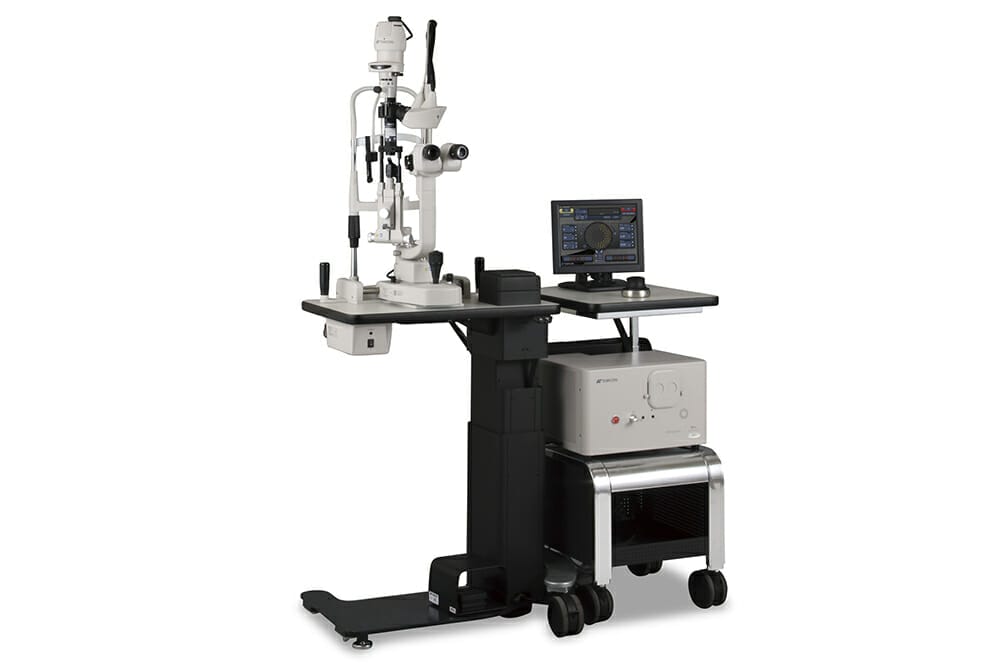 The PASCAL (pattern scanning laser) Synthesis incorporates an intuitive touch screen to save time, reduce doctor fatigue and increase patient comfort. The unique four-fibre beam delivery maintains constant depth of focus with uniform power distribution across the beam profile for all spot sizes.
Endpoint management (EPM), with landmark patterns technology, selectively stimulates the retinal pigment epithelium, enabling tissue regeneration without destruction associated with conventional laser photocoagulation. Landmark patterns also provide visible indicators of the treated region to identify areas treated with sub-visible photo thermal stimulation.
An optional PSLT (pattern scanning laser trabeculoplasty) module for glaucoma delivers minimally traumatic computer-guided therapy for laser trabeculoplasty to reduce intraocular pressure without scarring and burns. An auto advance feature increases speed and accuracy of treatment.
Contact: BOC Instruments (AUS) 1800 804 331