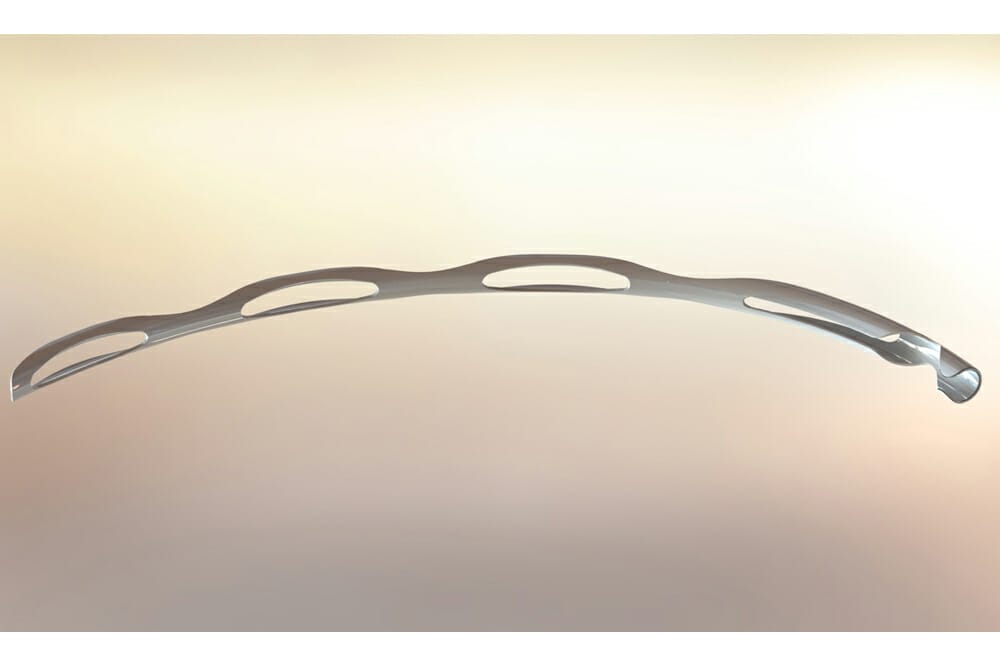 The Hydrus Microstent is a next generation, canal based ab interno minimally invasive glaucoma surgery (MIGS) device. It is designed with a unique trimodal mechanism of action to bypass, dilate, scaffold and span 90 degrees of Schlemm's canal.
The Hydrus reduces intraocular pressure (IOP) through this design, re-establishing the patient's natural outflow pathway. It is made from the biocompatible material nitinol, which is well known for its flexibility and shape memory. Hydrus has been shown, through multiple prospective randomised clinical studies, to consistently reduce medication usage and IOP.
Contact: Ivantis (AUS) 1800 493 787.