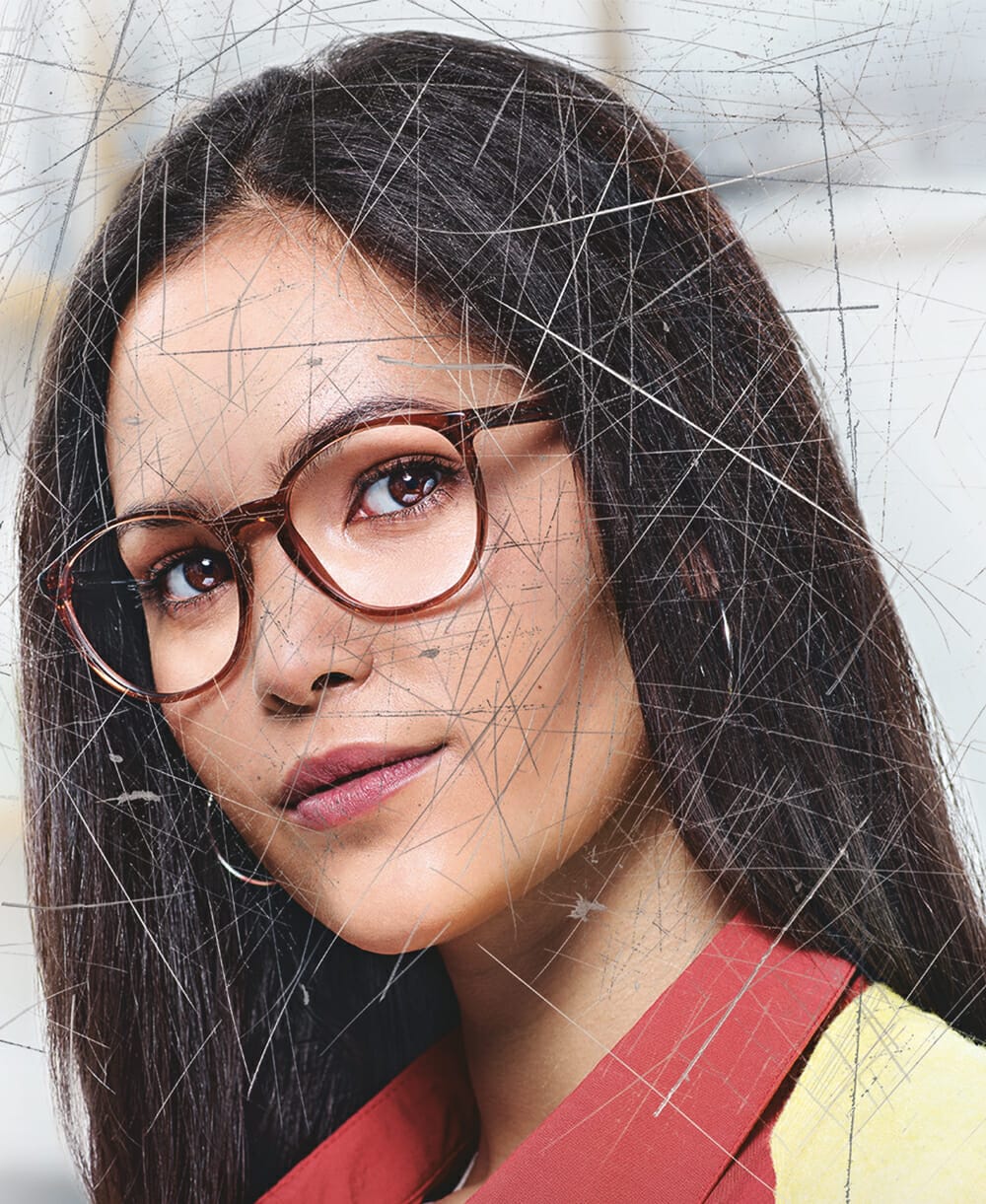 Premium multicoats are a logical add on to reduce reflections, improve cosmetic appearance, protect from UV and blue light, and even enhance lens cleaning.
If we reflect back there was a time, not long ago, when antireflection (AR) coatings were a rarity. Although the concept of index-matched AR coating was discovered by Lord Rayleigh in 1886, it took many years for the first interference-based AR coatings to be developed by Alexander Smakula, at Carl Zeiss, Jena-Werk in 1935. However, it was not until the 1980s and 90s that practitioners really started prescribing AR coatings. Many of these were single layer, narrow-band AR coats, and they were often accompanied by a coloured 'bloom'.
Today in Australia and New Zealand a number of optometrists and dispensers wouldn't think twice about prescribing a premium multicoat as part of almost every pair of spectacle lenses. There are however, too many that still don't appreciate the benefits of premium coatings, to their and their patients' detriment. Around the world, uptake varies from country to country. In Japan, for example, multicoated lenses are included in over 80% of prescriptions.
A COMPLEX PROCESS
Multilayer coatings consist of a variety of layers that perform different duties and protect against different parts of the UV, IR and visible light spectrum; repel water and dirt; reduce scratching and smears; and make lenses easier to clean.
The lens coating procedure is highly complex. It uses state of the art chemical and optical processes, and measures tolerances in nanometres. The manufacturing environment needs to be 'positive pressure' and laminar flow benches are common. Cleaning the lens prior to coating is a fine art as well as a science – the surface has to be scrupulously clean before coating in order to avoid problems.
In some ways, modern multicoats are a victim of their own success – the surface is so free of reflections that every speck of dust and dirt, as well as grease marks and scratches, are more easily seen.
THE OLD DOUBTERS
Occasionally, we are faced with a patient who refuses the multicoating offer. They usually insist they don't want one because of the perceived difficulty keeping them clean or a feeling that they scratch or are more easily damaged. It's true that in the past we did see significant cases of coating failure. As coatings evolved, there've been some problems associated with different expansion characteristics of the layers, resulting in crazing. Many of the problems of the past can be attributed to poor quality due to coating plants of varying quality that popped up all over the place with lenses from various sources.
PREMIUM LENS COATINGS TODAY
Although the history and background to the evolution of AR coatings is of interest, we are of course more interested in what we can deliver today. Lens manufacturers have spent countless millions on improving their coating performance. Today a premium multicoat usually includes UV protection, a multilayer AR coat, hard coating and some form of easy clean layer. Coating failures are now rare.
Nicola Peaper, National Sales & Professional Services Manager for Rodenstock Australia – who has decades of experience in optometry and the optical industry – kindly shared some background and highlights of the new Rodenstock Solitaire Protect 2 with X-tra Clean lens series, released in April 2019. She explained, "The difference from our previous coating is the final layer that repels oil and water. This layer is made up of innumerable molecules that are generally of different lengths so dirt can become trapped. With the X-tra Clean coat, the molecules are the same length and so dirt does not easily adhere. The lens, therefore, does not become dirty so quickly and is easy to clean."
This is further explained in the Rodenstock documentation, which shows how traditional molecular chains were inflexible, resulting in an irregular surface. The new manufacturing technology allows for a much smoother and more regular surface. Solitaire 2 technology uses highly sophisticated plasma–activated coating layer systems to produce coatings with the perfect combination of extreme scratch resistance, high UV protection and a high transmission of visible light. Scratch resistance has been enhanced by increased numbers of AR layers, and hardened to work with the existing hard coat to increase robustness of the lens. This is supported by a three-year warranty, which will help mitigate any concerns that sceptical practitioners and patients may have regarding longevity and robustness of the coatings.
Australia and New Zealand have a high incidence of UV related eye problems such as pterygia, cataract and basal cell carcinoma. Ms Peaper explained that the Solitaire Protect Plus 2 helps protect the eye from UV light reflected off the back surface. She also mentioned that as digital device usage increases, so do the symptoms of digital eyestrain. The Solitaire Protect Balance 2 claims to improve contrast and reduce asthenopia while balancing out the blue light peaks to help maintain normal sleep patterns.
"Since launch, the new premium coatings have been well received by the market as the biggest push back to patients purchasing an AR coat is the difficulty that they have keeping their lenses clean. This coating is the answer to that push back. Initially, as it is so slippery, the coat could only be edged in Germany but in the near future Rodenstock will be able to edge these in our upgraded laboratory in Sydney," said Ms Peaper.
She said consumer surveys commissioned by Rodenstock indicate that the majority of spectacle wearers are prepared to pay a premium for lenses which prevent dirt sticking and are easy to clean, with no streaking.
Many of the other premium lens suppliers also offer their modern take on easy clean, hard coated, premium multicoated lenses with additional features such as high-level UV protection and blue filtering.
One thing is for sure, in this competitive world we find ourselves in, offering premium add-ons can help improve profitability and loyalty, with improved cosmesis, safety and function.
THE BENEFITS SPEAK FOR THEMSELVES
There are many cases where premium multicoats are prescribed to a patient who then strays to another provider that does not offer or provide a multicoated lens. These patients will often return to you requesting a quality premium coating once they've realised the difference. They notice the reflections, and where a poor quality coating has been provided, they complain about coating failure or the difficulty keeping the lenses clean and smudge free. The same can be said for those who reject a multicoat due to a bad experience – they will become more aware of reflections and the reduced cosmesis of uncoated lenses.
It's really just a matter of offering the very best premium lens coatings and the peace of mind of a decent warranty. Let the benefits speak for themselves.
Check out the following offerings and contact the suppliers for more information and pricing.
To find out more about coatings and coating technology, refer to previous milenses articles from 20171 and 20182. 
References 
www.mivision.com.au/2017/07/see-the-light-the-powerof- premium-lenses 
www.mivision.com.au/2018/07/crystal-clear-premiumlens- coatings
Unbelievable Coatings to Offer
BONASTAR BLUEEASE
Bonastar's blueEase material and coating (pictured) can block out UV and harmful blue-violet light, while allowing the beneficial blue-turquoise light to pass through. blueEase can be prescribed with Bonastar single vision 1.56, 1.60, 1.67, 1.74 stock lenses, as well as grind Rx lenses.
Bonastar also supplies Nikon lenses with SeeCoat Plus UV, which is recommended for those who want the ultimate in lens protection.
SeeCoat Plus UV lenses are:
Easy to clean and smudge resistant,
Scratch and dust resistant, and
Protective against UV, from both sidesof the lens.Additionally, Crizal Prevencia, Crizal Easy, and Crizal Forte UV are now available from Bonastar.
Contact: Bonastar (AUS) 02 9310 1688
SHAMIR
Shamir's premium lens coatings have an extremely scratch resistant Bayer ratio of up to 19, as well as UV protection for the eyes to block both incoming and rear surface reflected rays. Additional advantages include improved anti-reflection, enhanced antistatic properties, they are highly oleophobic (anti-smudge), highly hydrophobic (repels water) and easy to clean.
Shamir's lens coatings are available in stock and grind lenses with no hidden costs or add ons. Lenses are laboratory coated in Australia with quality assured by specialised engineers from Israel. These lens coatings include: Glacier Plus UV, Glacier Blue-shield with extra blue light protection to help reduce eye fatigue and eye strain, Glacier Sun UV, Glacier Achromatic UV and Shamir Anti-Fog to prevent the lens from fogging up.
Visit: www.shamirlens.com.au 
VSP AUSTRALIA TECHSHIELD BLUE
TechShield Blue provides advanced blue light defence in a premium anti-reflective coating to enable patients to enjoy all the benefits of digital life without digital eye strain. This premium lens coating targets blue wavelengths associated with digital eye strain (400-430nm), reducing exposure by as much as 85% at its peak.
TechShield Blue has an attractive, nearclear appearance when not in the presence of blue light. This premium coating has been designed to offer complete confidence and ultimate visual performance with the stacked benefits of blue light reflection and absorption, glare reduction and minimisation of front and back side reflections.
Contact: VSP Australia (AUS) 02 9697 8080 
ESSILOR CRIZAL SAPPHIRE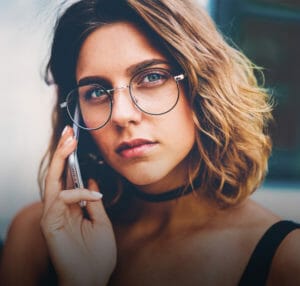 Crizal Sapphire UV's multi-angular technology reduces reflections for all incident angles of natural and artificial light falling on the lens from the front, back and sides. The anti-reflection coating, which accounts for light at up to a 450˚ angle of gaze, provides patients with clearer lenses from all angles. Side-on reflections are reduced by 30% and front on by 20%, allowing enhanced visual comfort for the wearer.
Crizal Sapphire UV is E-SPF 35*, for optimal UV protection and is endorsed by Cancer Council Australia. E-SPF indicates how much more protection a lens gives against UV compared to no lens at all i.e. 35*x more protection for Crizal Sapphire UV.
Crizal Sapphire UV is also available with a Smart Blue Filter for ultimate protection from UV and blue light.
Contact: Essilor Account Manager
 *Except 1.5 index, which is E-SPF 10
OSA NEVA MAX BLUE UV
OSA's Neva Max Blue UV offers wearers an E-SPF rating of 35*, the top level of back surface UV protection, plus high level blue light filtering while maintaining a pale blue bloom. Research results show that the Neva Blue light filter coating improves contrast by reflecting and cutting blue light by 18% (400– 500nm), which may help to reduce eye strain. OSA's Neva Max Blue UV multi-coat outperforms standard coatings in abrasion, smudge and delamination resistance. The complete Neva coatings range now includes an anti-static coating. All lenses with Neva coatings attract up to seven times less dust than their non-antistatic counterparts so they stay cleaner and scratch free for longer, and require less cleaning time.
Contact: OSA Account Manager 
*Except 1.5 index, which is E-SPF 10
HOYA DIAMOND FINISH
Hoya's Diamond Finish coating offers incredible scratch resistance, ensuring long term durability and excellent performance. Diamond Finish multicoated lenses also significantly reduce glare and eliminate reflections, providing clearer and more comfortable vision outdoors and when driving at night. When condensation, rain, oil and dirt regularly come into contact with lenses, Diamond Finish offers protection through its unique dirt, water and chemical repellent qualities, preventing these elements from affecting your customers' vision. These lenses are also much easier to clean and will stay cleaner longer.
Hoya BlueControl is offered in combination with Diamond Finish anti-reflection coating to reduce harmful high energy blue lights and protect eyes while offering more comfortable and relaxed vision and a more natural colour perception.
Contact: Hoya Account Manager 
RODENSTOCK
Dirt is most visible on anti-reflection coatings due to minimal reflections, making the experience of dirty lenses very annoying for spectacle wearers.
Rodenstock's X-tra Clean finish sets a new standard in ophthalmic optics. The extremely smooth surface means that dirt hardly sticks – and if it does, it can be easily removed without leaving any streaks or residue on the lens. X-tra Clean is added to the Rodenstock Solitaire 2 family of coatings, which have UV back surface protection and a three year warranty.
X-tra Clean finish is the answer to all patient objections.
Contact: Rodenstock (AUS) 02 9748 0988 
ZEISS DURAVISION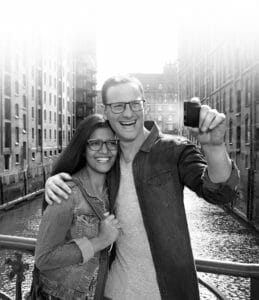 Zeiss DuraVision Platinum UV is more than 50% harder in testing when compared to standard anti-reflective coatings and has a COLTS Bayer ratio of 192, making it 35% more scratch resistant than glass lenses.
DuraVision Platinum UV features a unique "ion compression" process which uses kinetic energy of the ions to be transferred onto the lens surface.
Additionally this coating uses a blue reflectance for greater transparency and a more natural appearance than standard AR coatings which use a green reflectance. Blue reflectance reduces luminous reflections on the front side by 20% and reduces distracting luminous reflections on the back surface.
Contact: Zeiss Account Manager