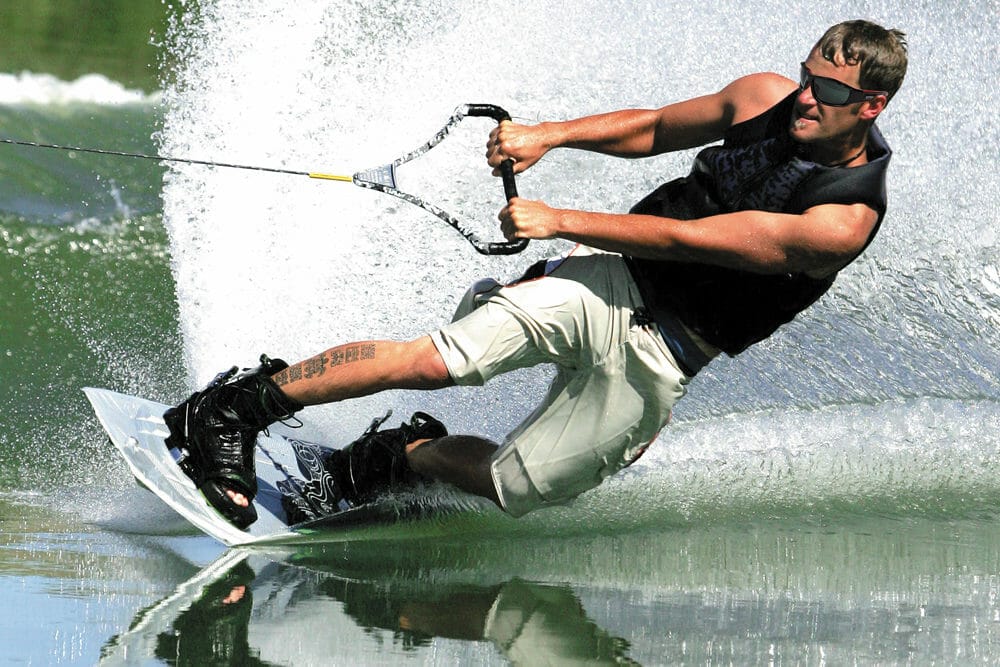 The sports and adventure market is growing in Australia and New Zealand, with endless options to get out and active. Purpose designed clothing and accessories are increasingly promoted as both performance enhancing and fashion focussed. For optometrists, ever expanding ranges of sport and adventure specific frames and lenses present significant potential for growth.
The sport, outdoor and adventure market in Australia and New Zealand is worth tens of billions of dollars and is growing every year. Age, income and gender is well represented in this market and individual expenditure is significant.
Optometrists who recommend frames and lenses to suit a patient's chosen sport or outdoor adventure will help them to maximise their performance while also protecting their eye health and safety.
A frame that fits well without slipping will help maintain focus and increase performance as there will be no need for constant adjustment on the face. This is important because wearers of outdoor and adventure eyewear typically don't have extra hands to rectify potential issues when hurtling down a mountain or riding at speed. Nor do mountaineers and climbers when clinging to rocky precipices.
Frame fit and flexibility are particularly important to the comfort of people who need to wear a helmet.
An appropriately fitting frame and lens design package will minimise lens fogging as well as smearing due to perspiration and sunblock dripping off the brow. It will also act as a barrier to wind and protect the eyes from dust, debris and from drying out, especially for contact lens wearers, which again helps improve performance and safety.
Lens curvature and wrap-around frames will help to prevent UV-related damage from the peripheral light focussing (PLF) effect – which results from stray UV entering behind eye wear and concentrating at the nasal limbal area.
VARIETY IS THE SPICE OF LIFE
There are plenty of lens options to enhance comfort and performance for those engaged in sport and adventure, and many of them are offered by manufacturers as part of a frame and lens package.
Alongside plano lenses, these options include a variety of aspheric and curveoptimised single vision Rx designs catering for wrap-around frame designs. There are also a variety of specialised progressive designs that cater for enhanced distance vision while minimising peripheral distortion, yet allowing for decent intermediate and near vision.
To reduce glare and reflections, and enhance vision (particularly for water sports) patients should be offered polarised lenses. Specialised photochromic options will be ideal for use in areas of changing light and dark and there are also plenty of multilayer antireflection and hard coatings available to suit specific needs and protect the lenses.
When recommending lens colour, Nicola Peaper from Rodenstock says it is essential to consider the activity the patient will be engaged in. Tint colours that enhance contrast will improve visual clarity, comfort and safety as well as performance.
"To have the best glare protection, the tint colour should reduce the shorter, blue wavelengths of light as they scatter the most easily. Colours such as yellow, amber and red will give the best contrast, although brown may be preferred as a compromise between cosmetics and contrast. If colour perception is the most important aspect for the patient, then a grey tint will cause the least disruption of colours."
While multicolour blue or orange gradient mirror-coated lenses may have important optical, protective and functional elements, for some, the most important consideration is appearance.
BRAND AWARENESS
Indeed, we must never lose sight of the fact that although function and performance are valid properties, for many, brand and fashion are key factors.
With this in mind, eyewear brands are increasingly targeting sports and outdoor activities such as tennis, cricket, stand-up paddle boarding, kite surfing, hiking and more, with purpose designed frames and lenses that are both fashion focussed and functional. Some brands also offer goggles for sports such as skiing and motocross. Additionally, we can now recommend prescription swimming goggles and dive masks to aid our patient's vision.
To gain awareness and traction of their offerings within specific markets, many brands are engaging celebrity athletes and adventurers as brand ambassadors and social media influencers.
As experts we need to be well-informed of all the available options. Get in touch with the suppliers and upgrade the offerings to your clients and patients. They will not only appreciate the quality and service you offer but reward you with loyalty and referrals.
Ten Steps For Top Performance
When providing sports and adventure eyewear consider:
1. Fit: stability and comfort,
2. Flexibility for a variety of conditions and activities,
3. Optical quality and lens design,
4. Safety: impact resistance and UV protection,
5. Anti-fogging, ventilation and wind resistance,
6. Form and function,
7. Performance,
8. Polarisation, photochromics and tint density,
9. Multilayer antireflective and hard coatings, and
1 0. Fashion.
A New Perspective on Sports & Adventure
Essilor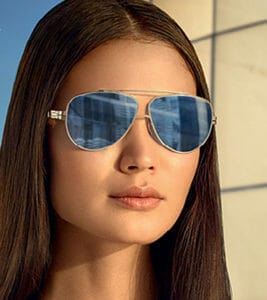 TRANSITIONS XTRACTIVE
Transitions XTRActive lenses are designed to protect eyes from the brightest sun outdoors and harsh artificial light indoors. These lenses are extra dark outdoors when exploring the city or hitting the beach, and they darken behind the windscreen to protect drivers' eyes from glare. Frames can be styled with lens colours and by adding a new Transitions style mirror.
NEOSUN
NeoSun combines style and function in a highly customisable and adaptable prescription sun lens that matches the wearer's look, protects their eyes and ensures clarity of vision.
These lenses fit a variety of frames, including sports, fashion and rimless, and are available in a range of tints, as well as with polarised and mirror finish options.
SOLARFLAIR
Whether your patients want to hike up mountains or ride along motorways, SolarFlair lenses give them protection and visual comfort.
SolarFlair lenses are available in single vision and progressives, and can be fitted to any Rx-able frames, including high wrap and sport frames. 100% protection from UV rays is assured with Crizal Sun UV, which cuts UV reflected from the back of the lenses for an E-SPF rating of 50.
Contact: Essilor Account Manager
Opticare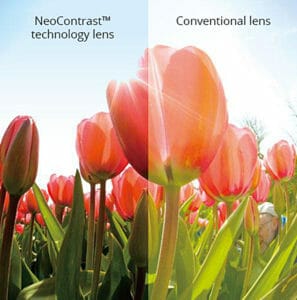 NeoContrast Blue Guardian lenses selectively reduce both harmful blue light and distracting yellow light to limit daytime glare as well as intense light while driving at night.
With only a 5% blue hue in the lens, NeoContrast Blue Guardian lenses don't darken the field of view, making them ideal for both indoor and outdoor use. Enabling improved colour contrast and clearer vision, performance can be enhanced in high-precision activities such as golf, shooting, and snooker.
NeoContrast Blue Guardian is available in stock, grind, and freeform progressives.
Contact: Opticare (AUS) 1800 251 852 
Rodenstock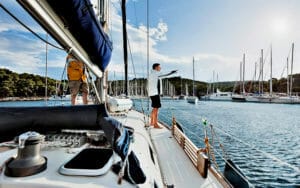 IMPRESSION MONO SPORT 2 
Rodenstock's individual single-vision lens, the Impression Mono Sport 2, provides the dynamic vision needed when playing sport. The aspheric/atoric free-form back surface is calculated at every single vision point while taking account of the individual parameters. Impression Mono Sport 2 offers the best possible imaging quality over the entire surface, right up to the frame rim, together with maximum vision comfort for all demanding and active spectacle wearers with sporty curved frames.
IMPRESSION SPORT 2 
Impression Sport 2 is an individual progressive lens developed for dynamic vision demands in sports. The design has been configured especially for active sports that require wide vision zones free of distortion. While taking account of the individual parameters, and the frame and centring data, every single vision point of Impression Sport 2 is individually calculated.
Contact: Rodenstock (AUS) 02 9748 0988 
Zeiss AdaptiveSun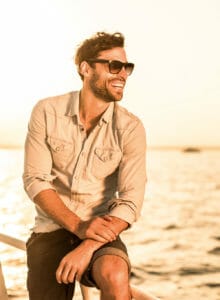 Zeiss AdaptiveSun Solutions are tinted lenses that adapt to the given light conditions and offer full UV protection.
These prescription sun lenses use the 'from dark to darker' system, offering an initial light absorption of 60%. Should the light conditions change, the lenses will darken by up to 97% absorption in just 18 to 35 seconds. Available in grey, brown or pioneer, and with a full or gradient tint.
Contact: Zeiss Account Manager 
Shamir Attitude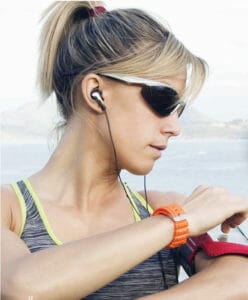 Shamir's Attitude III lens range is purpose designed to deliver the best optical performance in wraparound, big or flat frames, with the feel of wearing regular glasses. This progressive sun lens features vision zones carefully positioned to provide sharp, safe and high-performance vision for active lifestyle, leisure and adventure pursuits.
Shamir Attitude single vision lenses feature an expanded base curve range to support an endless variety of fashion and sport frames.
Ideal for all tinted and polarised lenses, Shamir Glacier Sun UV provides full UV protection on both the front and back surface of the lens. It maintains lens colour, is scratch resistant and easy to clean.
Visit: www.shamirlens.com.au
Hoya
Hoya offers an extensive range of solutions dedicated to sporting enthusiasts and adventurists.
SPORTIVE 
Hoya's Sportive Rx lenses are suited to high-curved sports and fashion sunglasses with an advanced lens design that takes into account the curvature of the frame and position of wear. Available in both single vision and progressive designs.
MYSTYLE PROFILE 
In response to progressive wearers' needs and preferences, Hoya developed MyStyle Profile which comprises five pre-defined designs: Modern, Adventure, Stable, Detail and Expert. The designs are specially customised to different wearers' common visual requirements for far, intermediate and near vision.
The Adventure Design is a progressive lens that gives uninterrupted distance vision for people who spend time outdoors or on the road, yet still need the convenience of excellent near and intermediate vision.
LIFESTYLE 3 
LifeStyle 3 offers three design variations – Indoor, Urban and Outdoor – with clear differentiation. LifeStyle 3 Outdoor excels for people with an active lifestyle, especially in the newly available polarised options.
All LifeStyle 3 lenses are equipped with premium binocular harmonisation technology and verified with Hoya's binocular eye model.
Available in a wide range of materials and coatings including Sensity, Sensity Dark and Sensity Shine, the Hoya Mirror collection and polarisation.
Contact: Hoya Account Manager
Aviva Mann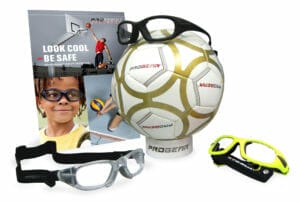 95% of our movements are controlled by vision. Those who can see well while playing sports will have a faster reaction time, move more confidently and be in a better position to avoid potential accidents.
Progear Eyeguard frames come with a complete Rx program to provide your patients with the best sports eyewear protection.
Contact: Aviva Mann (AUS) 1300 850 882 
Fila
Fila has sponsored international sports teams and elite players since 1973 in various sports fields. Under current sponsorship is none other than number one tennis player, Ash Barty.
Fila's new eyewear campaign features edgy and ultra-sporty sun styles as well as easy to wear optical frames.
Contact: De Rigo (AUS) 02 9428 1500 
Mako
Mako uses lightweight TR90 frames to maximise wearer comfort. All Mako sunglass frames and lenses are tested in the field across a wide range of activities, from fishing and boating to race car driving, bush walking and sports such as cycling and golf.
Visit: makoeyewear.com
Maui Jim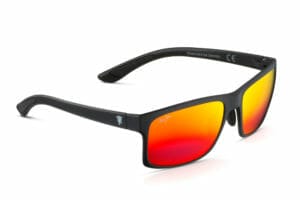 Maui Jim eyewear delivers impressive colour, clarity and detail, while protecting the eyes from harmful rays. Pictured is Pokowai Arch with Hawaii lava red mirror lenses featuring PolarisedPlus2 lens technology. An essential member of the Manchester United Club collection from Maui Jim.
Contact: Maui Jim (AUS) 02 9452 5575 
Oakley Clifden
Oakley Clifden merges Prizm technology with a frame design engineered with side shields and a bridge blocker for eye protection, as well as an integrated leash for stowage and convenience.
Contact: Luxottica (AUS) 03 9598 3100 
Shamir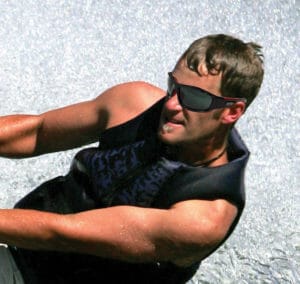 Shamir OHS Eyres sport safety models are certified to Australian and New Zealand SAI Global Standards and available with Rx and plano lenses, including Attitude III for wrap frames and Spectrum progressive lenses for flat frames. With front and side ocular/facial coverage, these frames protect wearers from projectile objects as well as unseen UV rays. Within the collection there is a broad choice to suit different activities, from floating frames for water sports to flexible frames that won't break when dropped or stepped on.
Scratch resistant anti-fog lens coatings prevent the rear surface of the lens from fogging up, for clean, clear vision under the most challenging conditions.
Contact: Shamir (AUS) 1300 663 209 
Smith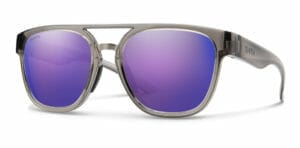 Smith has pioneered sports and adventure frames and googles with innovations like ChromaPop lenses for highly efficient polarisation. With eight layer antireflective coatings these lenses eliminate glare and deliver effective contrast for game changing performance.
ChromaPop Sun Rx lenses can be ordered from the Smith Rx lab in a few clicks, and are delivered from the United States within a couple of weeks.
Contact: Safilo (AUS) 02 9540 0500 
Dragon
Dragon's latest collection features environmentally conscious frame material, innovative Lumalens technology, and fresh new designs. Already used throughout Dragon's snow goggle collection, Lumalens optimises colour, clarity and depth perception.
This season's new athlete signature collection was designed in collaboration with long-time Dragon athlete and surf legend Rob Machado. The colours of select frames are inspired by Rob's creative passion for surfboard shaping and the materials used in his craft.
Both sun and optical styles are printed with Dragon's Autumn 2019 goggle strap designs on the inside temples.
Contact: VSP Australia (AUS) 02 9697 8080 
Bollé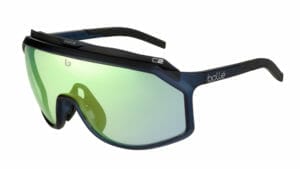 Bollé's Phantom adaptive lens technology is made with NXT material for enhanced definition and a molecular photochromic filter that adapts to all light conditions. Additionally, a high-contrast filter improves colour and depth perception. Phantom lenses are fitted to a range of Bollé's frames including the Shifter, which won the Sports Eyewear category in the O=Mega19 Awards of Excellence. Pictured is Bollé's Chronoshield, relaunched for summer.
Contact: Bollé (AUS) 1300 138 098 
Dirty Dog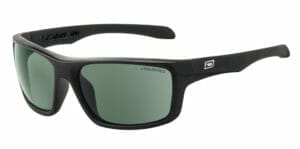 Dirty Dog Eyewear draws on an active engagement in the world of sports for inspiration. These frames are moulded from TR90 and are lightweight and extremely flexible yet super strong. Dirty Dog polarised lenses block reflected horizontal glare, making them ideal for any high glare situations.
Contact: VMD Eyewear (AUS) 1800 449 845 
Ugly Fish Eyewear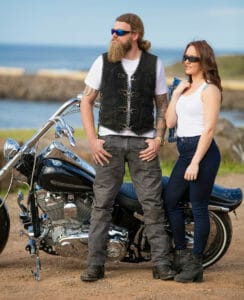 Ugly Fish Eyewear prides itself on supplying sunglasses that look cool, while maximising form, function and protection for your patients' eyes. Along with its sports range, Ugly Fish Eyewear offers a slick sports wrap-around frame for motorcycle riders that's built for protection and comfort. Ugly Fish has partnerships with Hoya, City Optical, CR Surfacing, Essilor and Wallace Everett Laboratories to supply finished prescription sunglass frame and lens packages.
Contact: Ugly Fish Eyewear (AUS) 1300 369 571