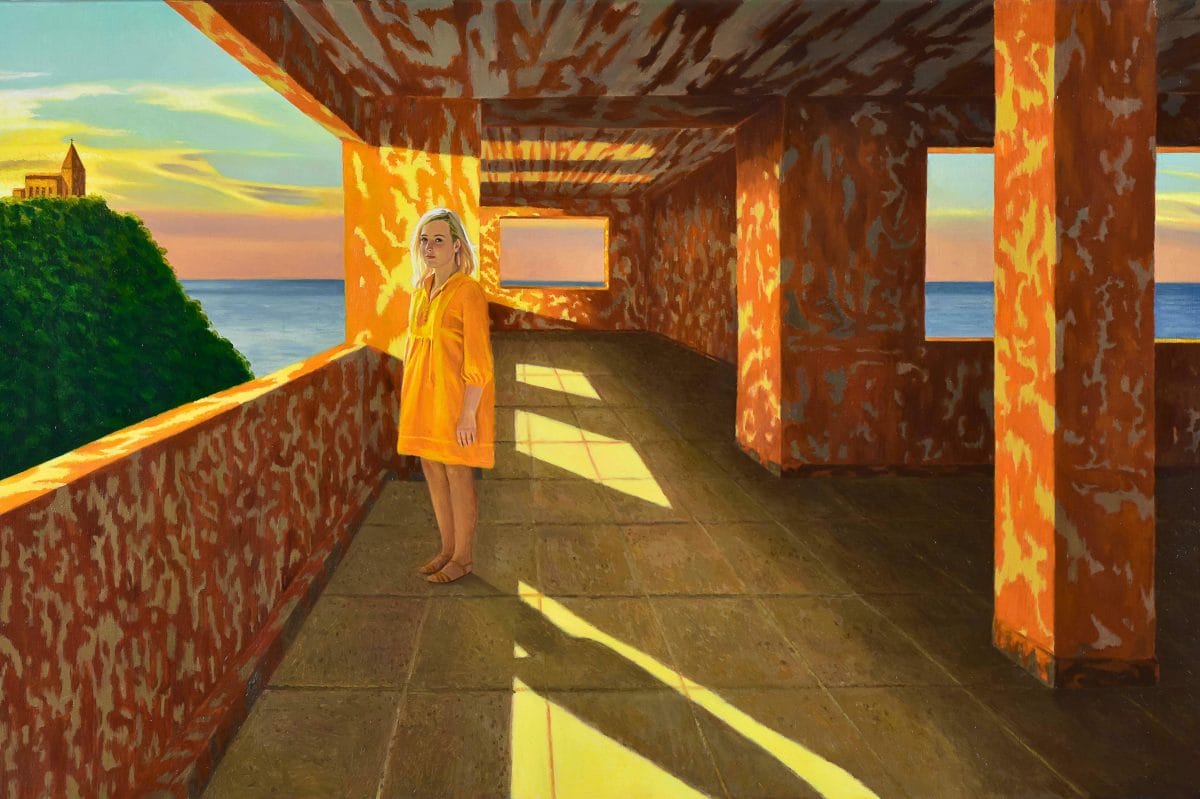 An exhibition of artworks created by pairing nine visually-impaired people with artists, to depict the last things they saw before their sight started to deteriorate, will be auctioned to raise funds for eye health research.
Last Seen will be launched, and works auctioned, at the Brisbane-based Gallery of Modern Art (GOMA) on Wednesday, 13 November 2019
Organised by Queensland Eye Institute Foundation (QEIF) and creative agency Publicis, the visually impaired participants have a range of conditions from no vision due to an accident or cone-rod dystrophy to glaucoma, retinitis pigmentosa or having contracted a virus with devastating consequences to their sight.
The highly regarded artists include; from Jan Murphy Gallery – Adam Lester and Claudia Greathead, Archibald Prize finalist – Guy Morgan; Pip Spiro, Mitch Schultz, Col McElwaine, Vladislav Bodnaruk and Kate McKay from Brisbane, and Redcliffe-based Gail Rutherford.
Last Seen will be launched, and works auctioned, at the Brisbane-based Gallery of Modern Art (GOMA) on Wednesday, 13 November 2019. It will then transition to the Queensland Performing Arts Centre (QPAC) from Friday, 15 November to Sunday, 1 December 2019.
Mark Radford, CEO of QEIF – Queensland's largest independent academic research institute devoted to eye-related health and diseases – said, "Our participants have compelling stories, with a poignancy that will resonate with us all. They might make us stop and think what our last, most memorable vision of this world might be and how different it would be for us all without our sight."
Speaking of the powerful nature of the participants' stories he said, "They are very humbling. From young Oscar, who's endured 18 operations to father of three, Peter who suffered a breakdown whilst working full time, studying for a PhD and gradually losing his sight. How many of us would be able to cope with those layers of complexity in every-day life?"
Mr Radford said working with Publicis had been exciting for QEIF. "We've been looking for a way for our patients and donors to see the pathway between how the research we undertake connects to the treatments and cures our ophthalmologists deliver every day in our QEI Clinics."
Publicis Executive Creative Director Ryan Petrie said, "In our field, eyesight is the biggest tool and we're delighted to collaborate with QEIF on such an important and innovative campaign."
Launch, Auction and Exhibition Dates
The launch of Last Seen on Wednesday, 13 November at GOMA includes two separate events:
Preview Lunch on the Rooftop Terrace (12.00-3.00pm) with a preview of the artworks before they are auctioned later than evening and the opportunity to hear from the participants (Tickets AU$150 each)
Cocktail Party & Auction in the River Lounge (6.00-9.00pm) including live entertainment and the auctioning of the artworks (Tickets $150 each)
Tickets for both events can be purchased at: lastseen.com.au/exhibition-tickets
Funds raised from the auction will support QEIF's continued research to save sight.