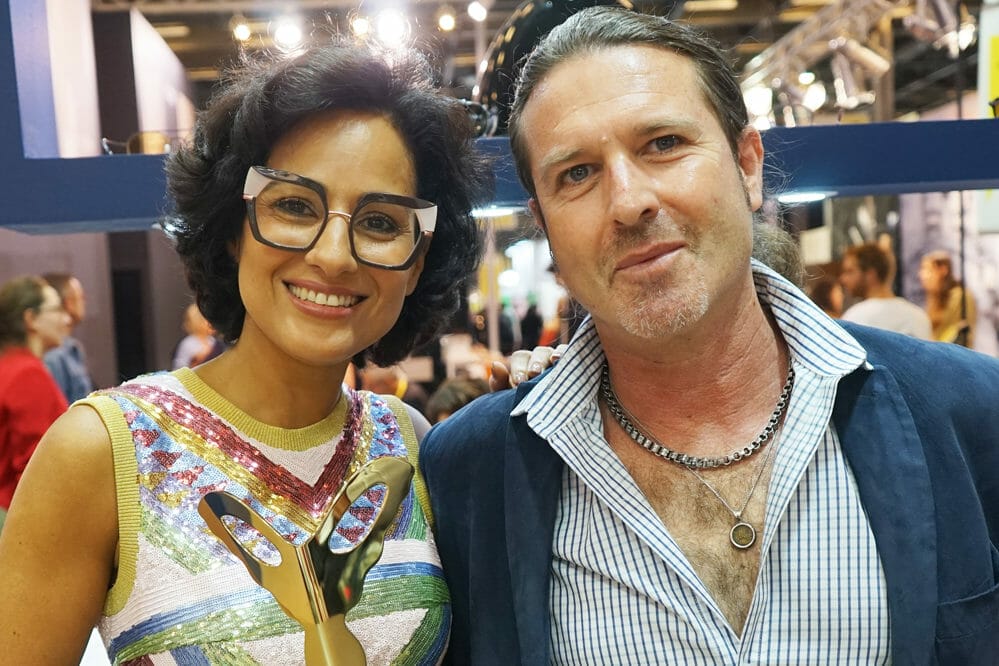 Caroline Abram (pictured with Australian distributor Sean Rosenberg) has picked up a 2019 Silmo D'Or for her sunglass named 'Divine'.
Speaking of the elegant mask-like design of her winning sunglass she said, "I saw the mask was coming back in fashion and I liked it, but it is very masculine and high tech, so I thought, how can I switch this idea to become something sweet and feminine, even if it is stronger".
Caroline initially planned to create one piece, however as she sat down to design, she said more and more ideas came, resulting in an entire collection comprising seven sunglass styles and six optical frames, with each style in four to six colours. "Even though it is a mask, which my customers don't expect from me, it matches my collection and my personality because every time I create something I design something I would like to wear – the DNA carries through all my ideas." She described the award winning collection as "extremely light but with a real presence on the face".
Contact: Frames Etcetera (AUS) 1800 708 771