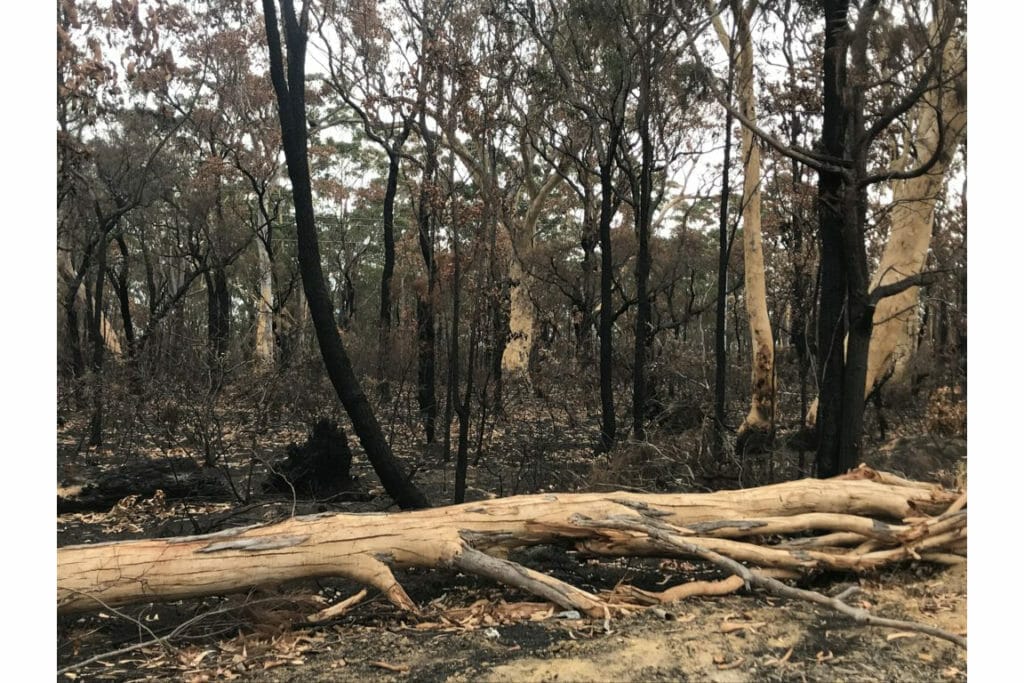 Residents from the NSW south coast town of Batemans Bay and surrounding areas have been "shocked and surprised" by support offered to them by Tony Ireland EyeQ Optometrists.
Batemans Bay sits at the northern tip of the Eurobodalla shire, where bushfires destroyed 453 homes, 73 facilities and 722 outbuildings, with damage sustained to 228 houses, 28 facilities and 223 outbuildings over the December / January period.
At EyeQ it makes us feel really good to be able to offer something as functional and practical as free glasses
Ross Collins, practice manager at Tony Ireland EyeQ Optometrists which has practices in Ulladulla and Batemans Bay, said replacement glasses were being offered, free of charge, to people who lost them due to the fires, whether or not they are current patients.
"As you can imagine, so many people had to evacuate their homes very quickly and they didn't have time to think about taking their reading glasses with them. Most of them thought they'd be able to get back into their homes – but in fact their homes have been destroyed. Now they're realising the everyday challenges that come without clear vision."
Mr Collins said people had been coming in to the practice for advice and drops to treat sore and itchy eyes from the smoke, "for several months".
Staff at the practice have been directly impacted by fire with one staff member at Batemans Bay forced to seek shelter, with her family, cat and dog, in the Batemans Bay practice itself.
"Rebecca Johnston lives in Broulee, which was evacuated, so she and her family lived in the practice for a week," Mr Collins said. "It's when people you know are directly impacted like that, that things become a bit real," he said.
Mr Collins said although the fires are now contained, and services are being restored, the impact of the fires is beginning to hit individuals and businesses at a financial level.
"People around town are falling on hard times – they're really struggling financially. A lot of them are coming into the practice with sore eyes or to order replacement glasses, and they're breaking down because they haven't received any disaster relief funding to cover the costs. When we offer them new glasses for free, they're shocked and surprised – they don't expect it.
"In such a small community, everyone has been impacted, but the great thing is that people are really getting together to support those who need help. At EyeQ it makes us feel really good to be able to offer something as functional and practical as free glasses," he added.